Who is Amy Schumer Husband Chris Fischer?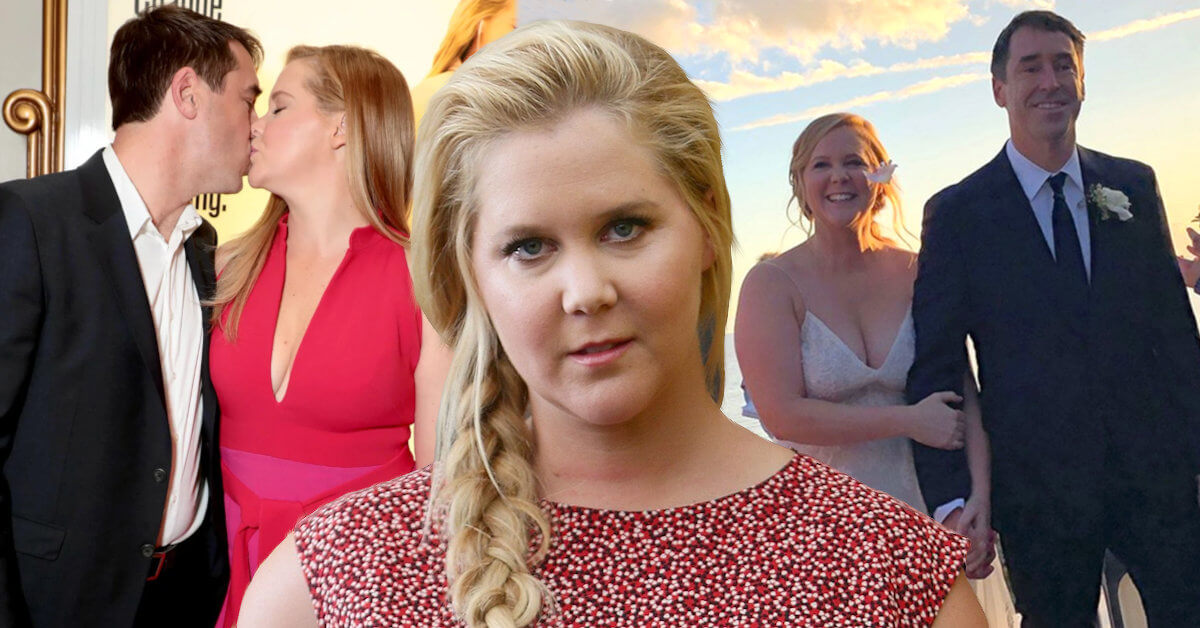 Amy Schumer is famously known as a stand-up comedian, actress, writer, and producer. She was born on January 6, 1981, and her fame rose in 2007 as a comic on NBC's reality show titled Last Comic Standing.
This comedian, whose full name is Amy Beth Schumer, is married to Chris Fischer, who served as the personal chef to New York restaurateur Keith McNally. Curious to see their love life? We got them all covered.
How Did Amy Schumer and Chris Fischer Meet?
Based on an interview with Howard Stern back in 2018, Amy explained that she and Chris met during a weekend in Martha's Vineyard for the first time. Her husband offered to prepare a meal for her there, and Schumer tried her best to play it cool.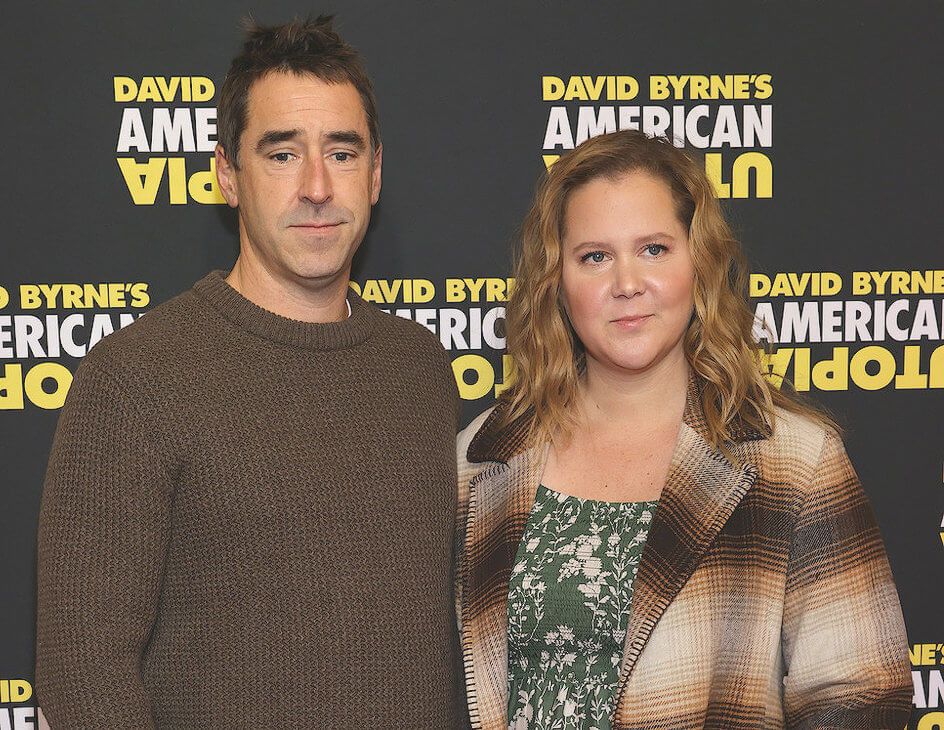 She even said that she went out of her character to make sure Chris knew she was not flirting with him. Surprisingly, Amy's assistant turned out to be Chris's sister.
Amy asked Chris to help cater a dinner for her best friend's birthday, Rachel Feinstein. Chris was very busy cooking, and Amy was trying to get things ready, and the two also made sure that everyone was having a good time.
A little while later, the love seemed to spark between the two. Amy felt like they were hosting the party together.
After Schumer got her assistant's blessing, the two started dating shortly.
Chris's Way to Propose Amy
It's pretty nice that Chris has a straightforward way of thinking. Somehow it linked to how he chose to propose to Schumer eventually. The comedian was already asleep in bed with her earplugs and a night mask over her eyes when Chris woke her up.
Chris presented her with the ring and asked her to marry him. However, he didn't ask traditionally. He gave her a ring and said, "I got you this."
Chris did ask whether Amy wanted him to get down on one knee so that it would be more romantic, but she said that it wouldn't be necessary. A few days later, in February 2018, the couple married at a private residence in Malibu with their closest family and friends.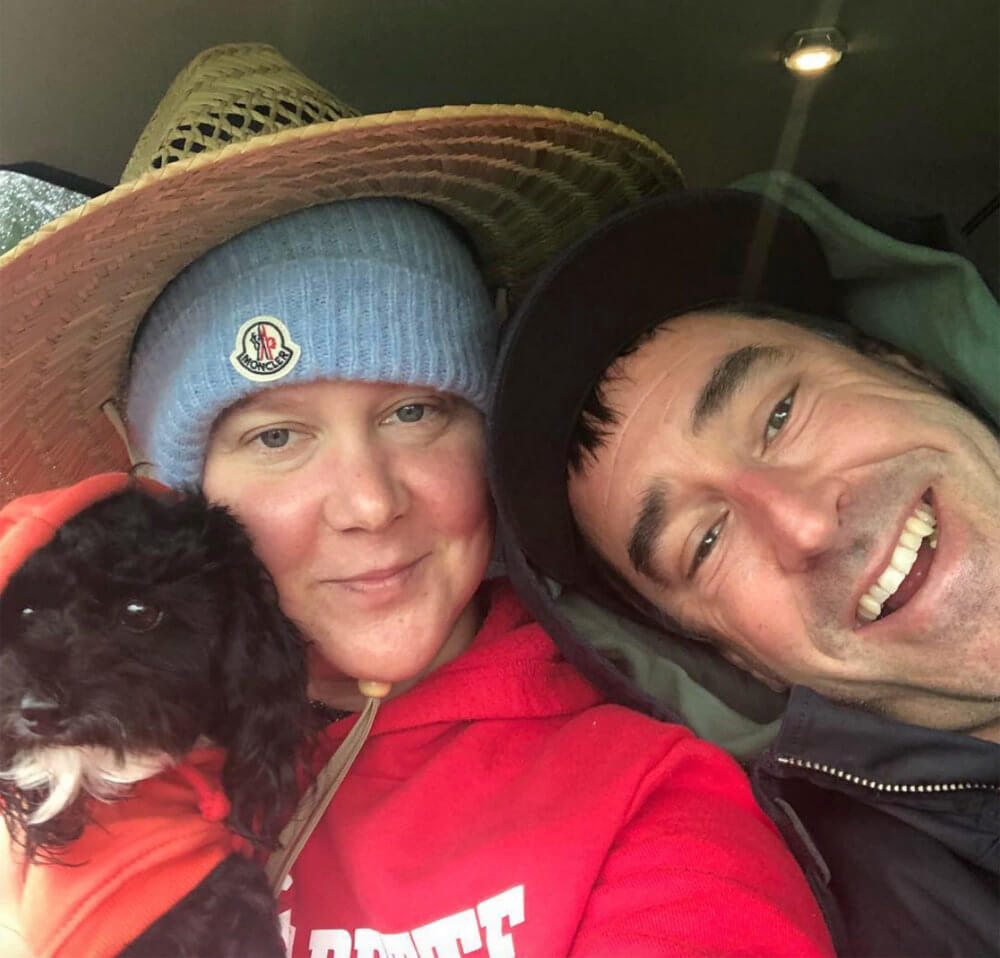 Amy and Chris's marriage life is already four years old and still counting until now. All of us hoped that this couple would last long! The two seemed to enjoy life happily.
Amy Reveals Chris Has Autism
A little while after the wedding, Amy revealed to the public that her husband suffered from Asperger's. Amy also said that she actually knew from the beginning that Chris's brain was a little different from hers. Despite all of these facts, she said that she loves her husband very much.
And according to Grazia, Amy even said, "Once he was diagnosed, it dawned on me how funny it was because all of the characteristics that make it clear that he's on the spectrum are all of the reasons that I fell madly in love with him. That's the truth.
He says whatever is on his mind. He keeps it so real. He doesn't care about social norms or what you expect him to say or do."
Despite having Asperger's, the positive thing about Chris is that he can't lie. For instance, if Amy asks Chris whether he likes her outfit or not, and suppose he doesn't, he will be honest and say, "You have a lot of other clothes. Why don't you wear those?"
For some people, that may be harsh, but Amy was able to get used to it. She knows Chris better than anyone else, and every little thing about him is like her treasure.
Amy Schumer and Chris Fischer's Son, Gene
Gene David Fischer, or simply Gene, is the only son of Amy and Chris. The child was born in May 2019. In a recent conversation with her fans, Amy opened up about her son's health during a guest appearance on Chelsea Handler's podcast titled Dear Chelsea.
There, the comedian presented an insight into the possibility that her kid might have autism, like his father.
Amy revealed that she is "not hoping either way" when her son, Gene, will be diagnosed with autism later. It is because his father, Chris, also lives with this condition.
Fortunately, being married to Chris made her think that being on the spectrum was not harmful. Amy thought that her husband was her favorite person since he was kind, hilarious, attractive, and talented, and she admired him very much. Then she asked, "Am I supposed to hope my son isn't like that?"
We hope that Amy can openly accept this fact, whatever may happen to Gene. As Amy said, she wants Gene to be healthy and happy.
Amy Schumer Will Never Leave Her Husband
In an interview with Entertainment Tonight, the comedian and actress spoke about celebrating Thanksgiving with Chris Fischer and their son, Gene. She said that Thanksgiving dinner is always unique and delicious since Chris is a chef, and she teased that she will never leave because Chris is such a good cook.
She said jokingly, "That is right. I can't lie. He knows what's going on. We have a prenup, but we don't need it. He's a chef; he's a chef!"
Amy also said that her saying is accurate. She meant that they fell in love and always had a good time.
The same goes for Chris Fischer. He said that he loves everything about her, especially when it comes to her specific personality.
Chris also seems to be proud of himself when always there for Amy. He loves to provide her with overflowing support and comfort when necessary. A source said, "When she is anxious, he loves calming her down and being that support for her."