What is Bruce Willis Net Worth in 2023?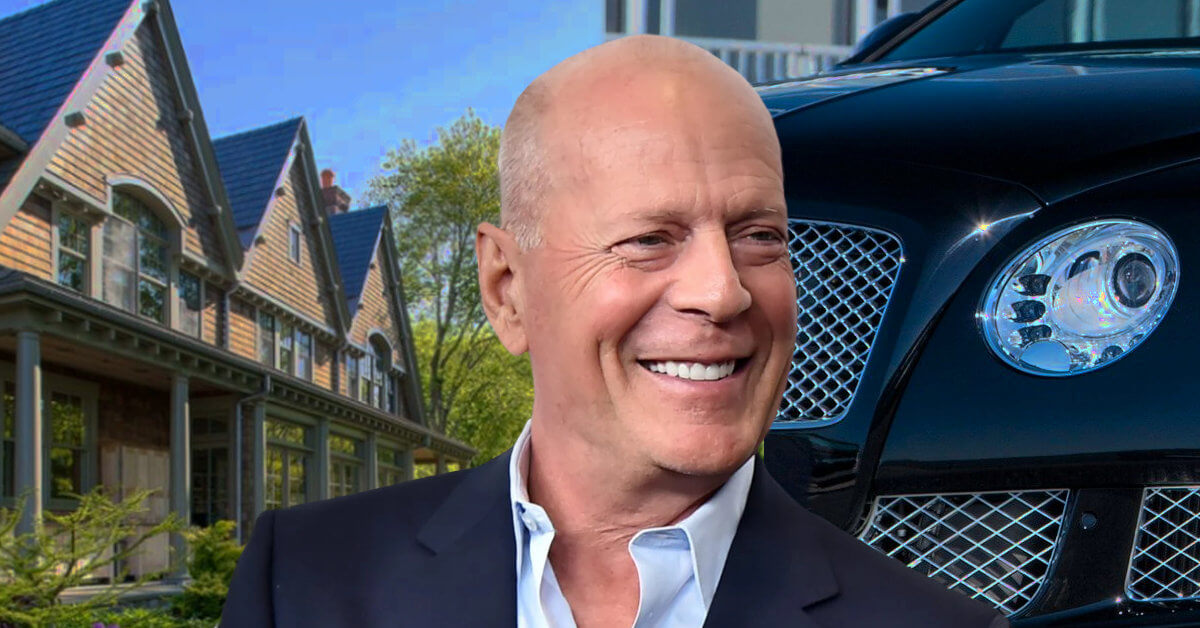 All action movie geeks must know Bruce Willis. Bruce always shows his fantastic performance in fight scenes from the Die Hard series to American Siege.
As one of the legendary actors, Bruce has received numerous accolades under his name, including a Golden Globe and two Primetime Emmy Awards. He also received his Hollywood Walk of Fame star in 2006.
Bruce Willis' Net Worth
Thanks to his many movies and acknowledged acting skills, Bruce Willis can live comfortably with a net worth of $250 million.
From the 1980s until today, Bruce consistently remains as one of the highest-paid leading actors in Hollywood!
Bruce Willis' Long-Lasting Career
Before hitting big in Hollywood, Bruce Willis' first gig was an extra in The Verdict in 1982. Later, he got the lead role in the off-Broadway play Fool for Love in 1984.
While Bruce Willis is known for his appearances in action movies, his first leading role was in a comedy series Moonlighting. This role helped him win an Emmy Award and a Golden Globe, both for Best Actor in Series.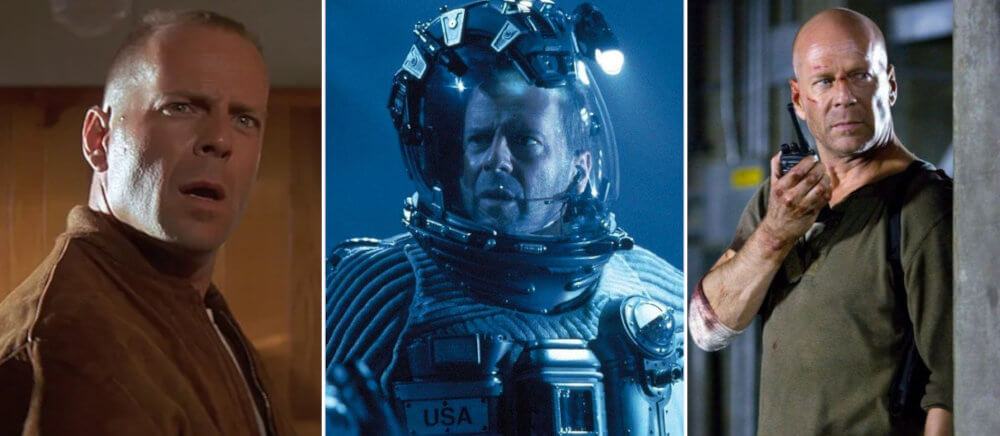 He scored his first leading role on the big screen in the 1987 movie Blind Date. A year later, he rose to stardom through his heroic portrayal of John McClane in Die Hard.
Feeling satisfied with his acting career, Bruce tried with a musical career on his luck. He released an album entitled The Return of Bruno. The album included his remake version of Under the Boardwalk, which peaked at number 2 in the UK Top 40.
Bruce returned to acting and reprised his role as John McClane in the second and third installment of the Die Hard series, Die Hard 2 and Die Hard with a Vengeance. He later continued his success strikes with the box-office hit Pulp Fiction.
After a series of badly criticized movies, His role in the 1998 movie Armageddon saved Bruce Willis' career. Another success was when he starred in the box-office hit The Sixth Sense.
In 2000, Bruce Willis won an Emmy Primetime Awards for his appearance in the hit sitcom Friends. His sense of humor seems not to be eroded by his many portrayals of action movies, as he has filled in for host David Letterman in the Late Show with David Letterman several times.
He reprised his role for another sequel of the Die Hard series, Live Free or Die Hard. In 2010, he appeared in a supporting role in The Expendables, making it the first time for three legendary action movie actors, a.k.a Sylvester Stallone, Arnold Schwarzenegger, and Bruce Willis, starred in the same movie.
Bruce reprised his role in The Expendables 2, the second installment of the series, although he got much more screen time this time.
Bruce Willis reprised his role for the last time in 2013 in the Die Hard series, A Good Day to Die Hard. He admitted that he "have a warm spot in my heart for Die Hard."
Live Lavishly or Die Hard: Bruce Willis' Many Estates
When he was still married to actress Demi Moore, Bruce Willis and his then-wife purchased a penthouse in New York City for $75 million. Following their separation in 2000, Demi lived in the property until she sold it in 2016.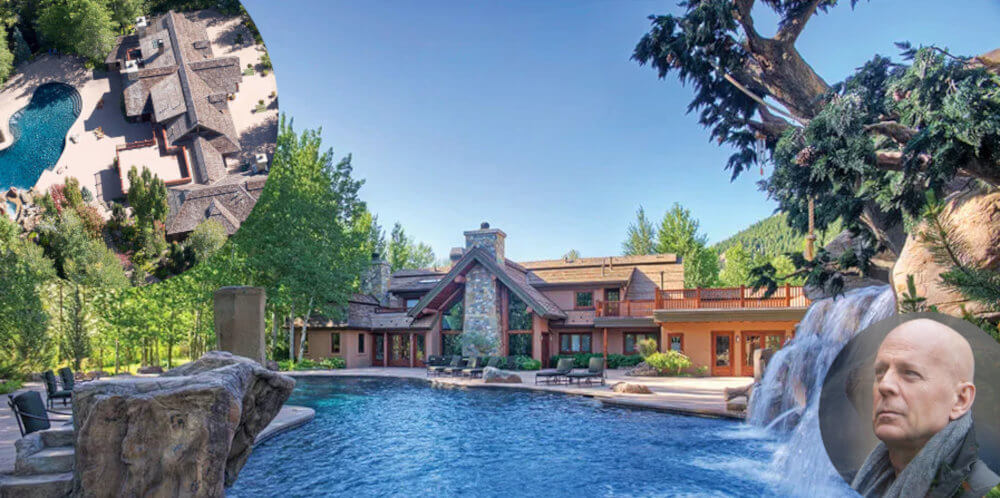 Bruce is fond of skiing, and he once purchased an 8,403 square foot ski home in Idaho. The property cost him $15 million, and he decided to cut the price half and sell it for $7.05 million in 2018.
Bruce also owns a massive property in Turks and Caicos, which he sold in 2019 for $33 million. He also sold his 22.6-acre penthouse in New York for $7.66 million.
Bruce Willis now lives in his $9.8 million Brentwood Park home with his wife Emma and their two daughters.
Inside Bruce Willis' Car Collection Suitable for Action Movies
Perhaps spending most of his career as an action movie star affected his taste in cars because Bruce Willis has a fair amount of muscle car collection.

He owns a 1968 Dodge Charger, which he rebuilt in 2014 for $32,000. He also owns a 1968 Shelby GT500 and a 1968 Pontiac Firebird 400.
Moreover, Bruce also owns several types of Chevrolet, such as a Corvette, a 3100, a Corvette Stingray, and a Bel Air Nomad.
Bruce also spent $90,000 on a Range Rover and several hundreds of thousands more on a Lincoln Limousine and a Cadillac Escalade.
Bruce Willis' Watch Collection
Bruce Willis is known for his love for Rolex and Officine Panerai. He has been seen sporting his Rolex Yacht-Master and his Panerai Radiomir on several occasions.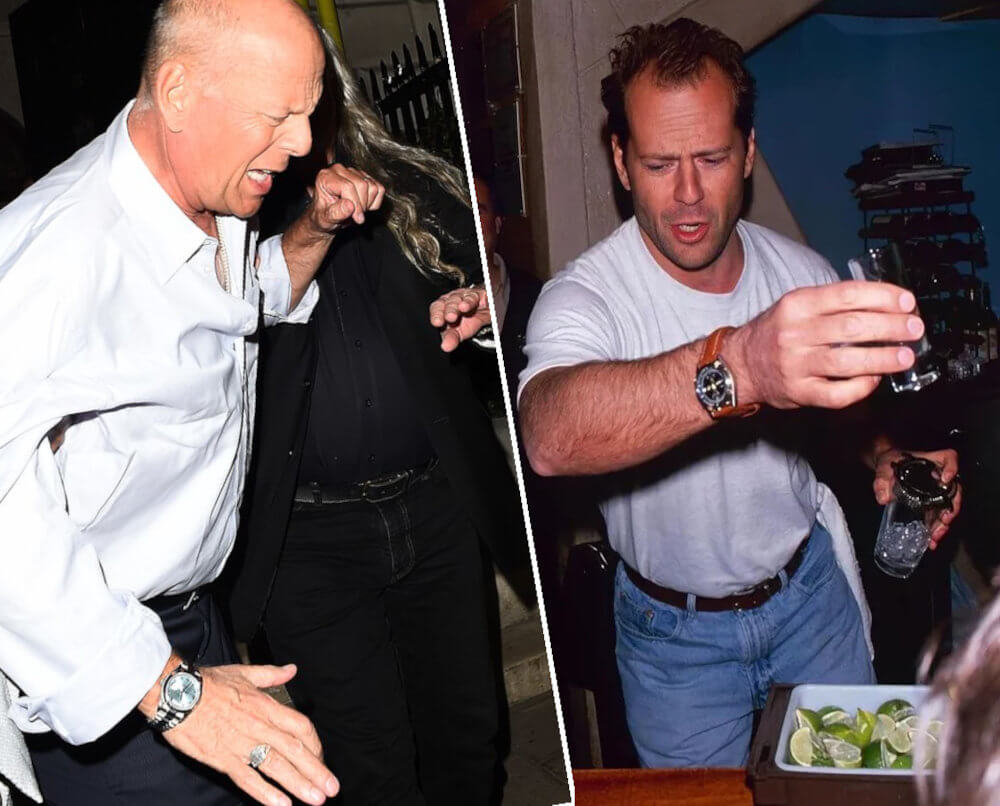 He also owns a Panerai Radiomir 8 Days Ceramica that cost him a minimum price of $5,000.
Bruce Willis' Investments
In the 1990s, Bruce Willis, alongside then-wife Demi Moore, Sylvester Stallone, and Arnold Schwarzenegger, co-founded Planet Hollywood's restaurant chains. The quartet invested a lot of money into the franchise and opened the restaurant at many different locations.
After the failure of the restaurant chain, Bruce signed a deal with Sobieski Vodka in 2009 that earned him 3.3% of the company's ownership in exchange for him becoming the face of the product.
A Look into Bruce Willis' Once Promising Business Ventures
Besides acting and singing, Bruce Willis has also tried his luck in business. Unfortunately, the actor doesn't have a sixth sense of business.
He established a production company named Cheyenne Enterprises in 2000 alongside movie producer Arnold Rifkin. Seven years later, Bruce stepped down from his role as a CEO and let Arnold run the company independently.
Bruce and his then-wife Demi Moore also once opened a theater business with The Liberty Theatre located in Idaho since 1995. However, in 2016 the former couple agreed to donate the building to Sun Valley Center for the Arts to support the restoration of historical buildings.
Following the collapse of Planet Hollywood, Bruce ventured to another restaurant, this time The Mint Bar in Idaho. However, he eventually sold the restaurant sometime in 2018. As of 2019, the restaurant is under the management of the new owners.
An Advertisement Star Since the 1980s: Bruce Willis' Advertisement Deals
Following his success with Moonlighting, Bruce Willis signed an advertisement deal with Seagram to be the face of their Golden Wine Cooler product. He also appeared to promote insurance company Aviva, previously known as Norwich Union.
Furthermore, in 2020, Bruce starred in the advertisement for SoftBank 5G as the cat robot cartoon character, Doraemon.
Bruce Willis Charitable Causes and Donations
In 2002, Bruce Willis was appointed by the former President of the United States, George W. Bush, as the national spokesman for Children in Foster Care. In the same year, he bought 12,000 girl scout cookies and distributed the sweets to US troops stationed in the Middle East.
Bruce also established Bruce Willis Foundation to help children and youth at risk so that they can develop their full potential. Furthermore, he also supports many other charitable causes, such as the Children's Hospice & Palliative Care Coalition, Exploring the Arts, Fisher House Foundation, and Hope North.
Roles We Die (Hard) to See Bruce Willis In
As one of the most-sought actors in Hollywood, it's no wonder that Bruce has rejected several potential movies.
Now, some of us grew up watching Mulan, but do you know that Bruce Willis was initially offered to voice Li Shang, who is Mulan's love interest?
Well, the offer had been made, but Disney dropped it at the last minute and replaced him with BD Wong, under the consideration that they should've cast as many Asian actors as possible.
Bruce Willis was also set to portray Terry Benedict in the box-office hit Ocean's Eleven, but he eventually dropped the role because he wanted to focus on his album. However, he appeared in the sequel as himself.
Bruce also turned down the offer to portray the role of Sam in Ghost.
"I just didn't get it," he told New York Times. "I said, 'Hey, the guy's dead. How are you gonna have a romance?" he added.
Patrick Swayze eventually won the role.
The Biggest Pay in Hollywood History: Bruce Willis' Source of Wealth
In the early years of his career, Bruce Willis earned $5 million for an appearance in a movie. The amount is the equivalent of today's $10 million. He later earned $10 million each for Look Who's Talking and its sequel.
For his box-office hits Die Hard with a Vengeance and Armageddon, he received $14 million and $14.8 million, respectively.
His earning from The Sixth Sense was probably the most significant pay in Hollywood history. He initially received an upfront salary of $14 million but combined with the backend points, he received $100 million for one movie.
Besides his earnings from acting, he also received great pay from his advertisements, earning $5 to $7 million from 1987 to 1989.