Things to Know about Jensen Ackles Wife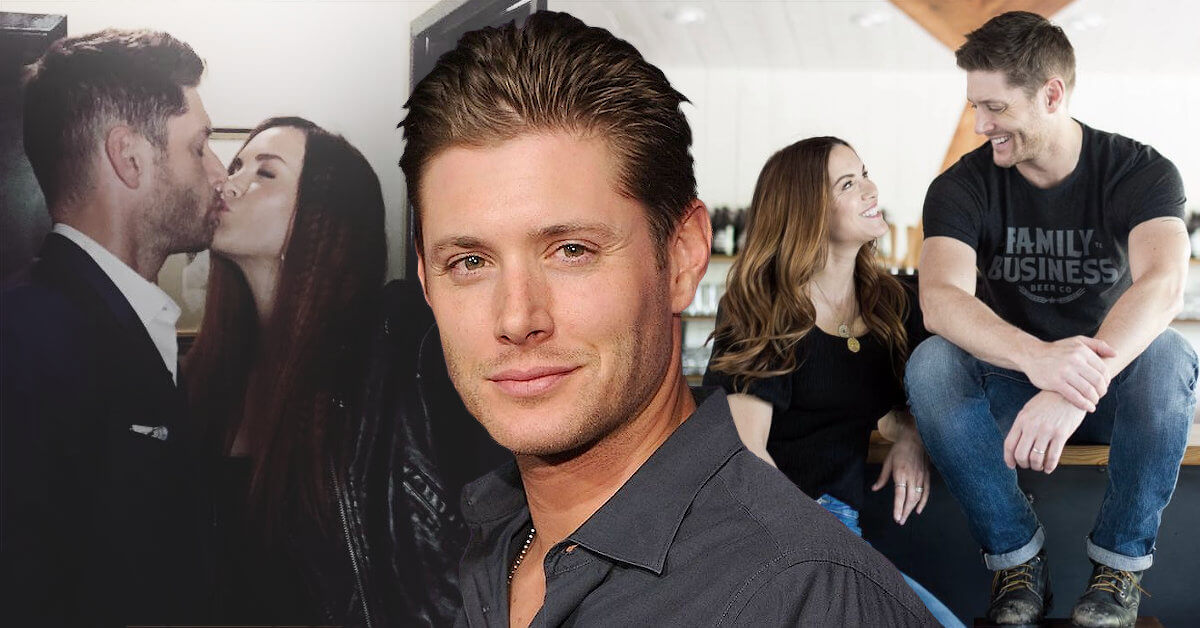 Jensen Ackles is the "It" guy of the early 2000s. Thanks to his role as Dean Winchester in the hit horror fantasy Supernatural, Jensen has been the dream boyfriend of many!
Other than his role as the hunter of supernatural creatures, Jensen is also known for his roles in Days of Our Lives, My Bloody Valentine 3D, and the animated adaptation of Batman: The Long Halloween.
His superb acting skills also earned him nominations in various awards, such as Daytime Emmy Award, Teen Choice Awards, and People's Choice Awards.
Who is Jensen Ackles Wife, Danneel Harris?
Jensen Ackles and Danneel Harris are the most adorable couple in Hollywood!
The couple's history goes way back to the early 2000s when they just got their career breakthroughs; Danneel with his role in One Tree Hill and Jensen with his role in Supernatural.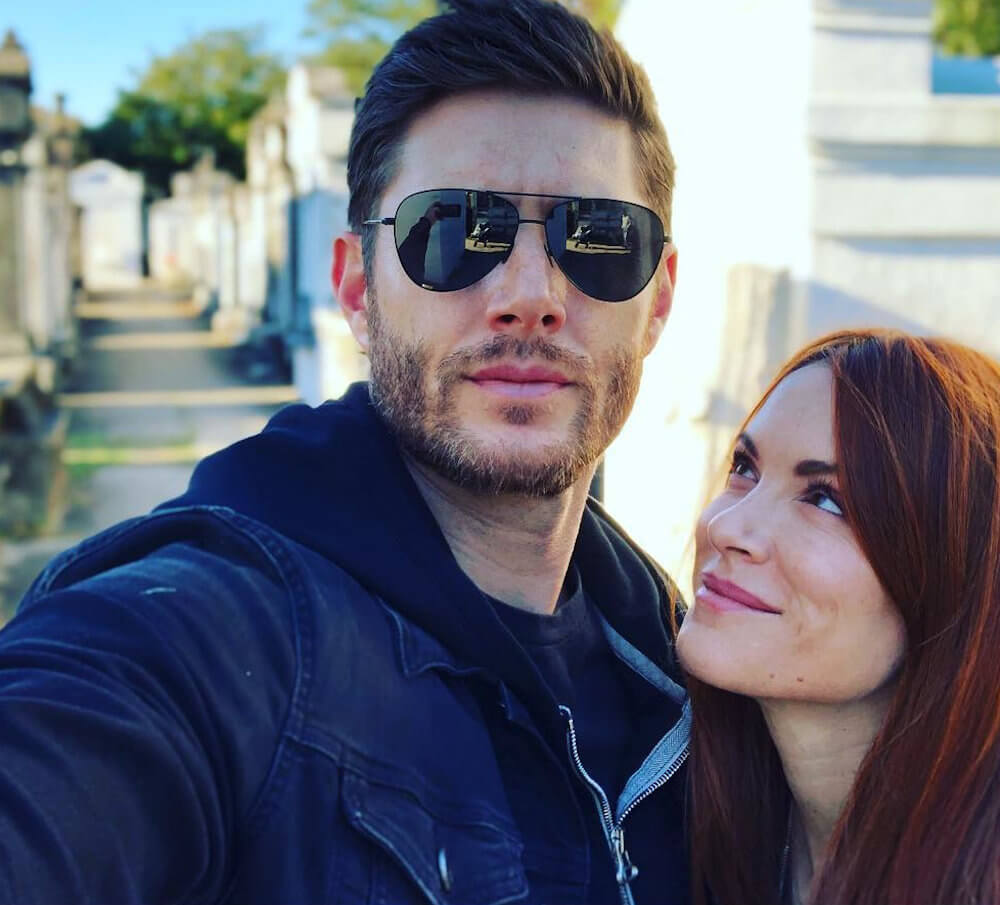 They later became friends after they hung out and socialized within the same friend circle. At that time, Jensen was still off the market with his relationships with Jessica Simpson and Joanna Krupa, to name some.
It was not until two years after they first knew each other that they finally let the romance blossom between them!
Jensen Ackles and Danneel Harris were couples who made their on-screen relationship into the off-screen one. Yep, the pair co-starred in a rom-com Ten Inch Hero in 2007. Jensen later admitted that the movie is one that he is particularly fond of because, through that movie, he managed to find the love of his life.
Now, we've seen many celebrity couples who keep their romance under wraps, but Jensen and Danneel took it to a whole other level.
Although they had been dating since 2007, they only made their public appearance together in 2009! It was also the year in which Jensen decided to pop the question.
Less than a year after they got engaged, Jensen and Danneel got married in a ceremony held at The Rosewood Crescent Hotel. However, due to their hectic schedules, the couple didn't get the chance to go on honeymoon.
Now, after being married for more than a decade and with Danneel taking on Jensen's last name, making her now professionally known as Danneel Ackles, the couple is still very much in love. Jensen Ackles is also the type of husband who doesn't shy away from expressing his devotion to his wife!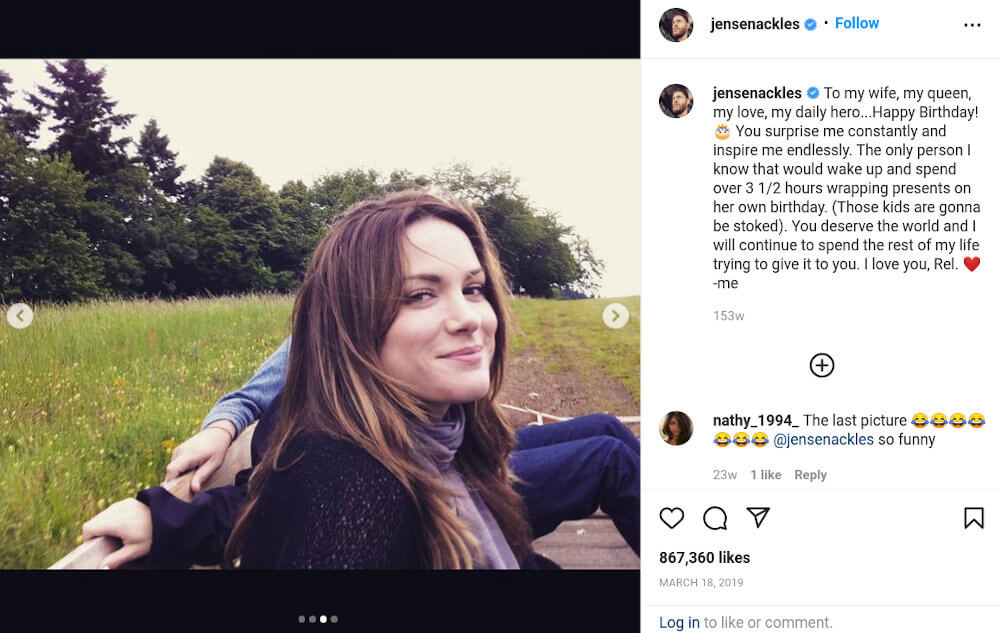 For Danneel's birthday in 2019, Jensen posted a picture in which he gushed about his wife on the caption, saying that Danneel "surprise me constantly and inspire me endlessly," as well as how she "deserves the world."
Cue to cooing sound effect!
The couple and their children now reside in their 7,500 square foot Lake Austin house, which they purchased in 2014.
Couple Who Works Together, Stays Together: Jensen and Danneel Ackleses' Successful Business Ventures
Jensen Ackles and Danneel Harris also prove themselves as one of Hollywood's power couples! They opened their brewery in 2018, Family Business Brewing Co. The name is what the brewery is all about; a family business. The company's ownership is shared between Jensen, Danneel, and his brother-in-law, Gino Graul.
"Gino and I started making batches of beer in the backyard on the weekends," Jensen said, recalling the beginning of their brewery business. Danneel also shared that she "was adamantly against it in the beginning," fearing her husband and brother would mess up and "blow up our house."
Fortunately, her fears were proved untrue, as the brewery is now up and going and produces a variety of beers, ales, lagers, and stouts. Jensen admitted that everyone has been very hands-on with the production.
"Gino is really the boots on the ground," he explained to Forbes. "While Danneel's out there multiple times per week dealing with things."
Meanwhile, Jensen claimed that he has "the best gig," one of the brewery's taste testers. "It certainly is a family business, and we all take it very seriously, but we're all enjoying it," he added.
From hunting ghosts to the brewery, Jensen Ackles does live from family businesses!
Other than their brewery business, Jensen and Danneel also established a production company named Chaos Machine Productions in 2020. The production company managed to seal a multi-year deal with Warner Bros. Television shortly before Jensen's Supernatural series aired its series finale.
"Warner Bros. has been my home for the better part of two decades," Jensen said in his statement following the successful agreement. "Danneel and I are thrilled for the opportunity to continue to grow as artists and now as producers," he added.
Their latest project as producers will be the upcoming prequel of Supernatural, a series entitled The Winchesters. The series will revolve around the love story between Sam and Dean's parents, John and Mary Winchesters, and how they inherit the ghost hunting business from their sons. Jensen's character, Dean Winchester, will narrate the story.
Booked and busy, they are!
Jensen Ackles on Becoming A Father of Three
With a steady relationship and successful business ventures, Jensen Ackles lives his best life with Danneel! And the couple just continuously received blessings after blessings, it seems.
In January 2013, Jensen and Danneel announced that they were expecting. They later welcomed their firstborn in May the same year, announced through Danneel's Twitter account.
"We are happy to announce the birth of our precious baby girl, Justice Jay 'JJ' Ackles," she tweeted. The couple also stated that their baby daughter "was born happy and healthy."
Three years after the birth of their JJ, the pair became a parent for the second time with the birth of their twins; a son Zeppelin Bram Ackles and a daughter Arrow Rhodes Ackles.
For the twins' birth, it was Jensen's turn to announce it to the world via his Instagram, claiming that both the babies and the mother are "doing great."
Despite the babies having unique names, Jensen admitted on the Live with Kelly and Ryan that he and his wife couldn't find a suitable name for his son until two days after the twins were born. He recalled that they were so panicked and that "everybody's looking on, you know, '100 Best Baby Names' sites."
His eureka moment came after he remembered that his son's umbilical cord was tied into a knot, so he "went onto a sailing knot site" and found "the zeppelin bend" at the end site. And that's how the second-time parent came up with the name "Zeppelin."
Jensen Ackles' Dating History with Joanna Krupa
Jensen Ackles dated many gorgeous ladies before he finally settled down and married Danneel Harris. One of them is the Polish model Joanna Krupa.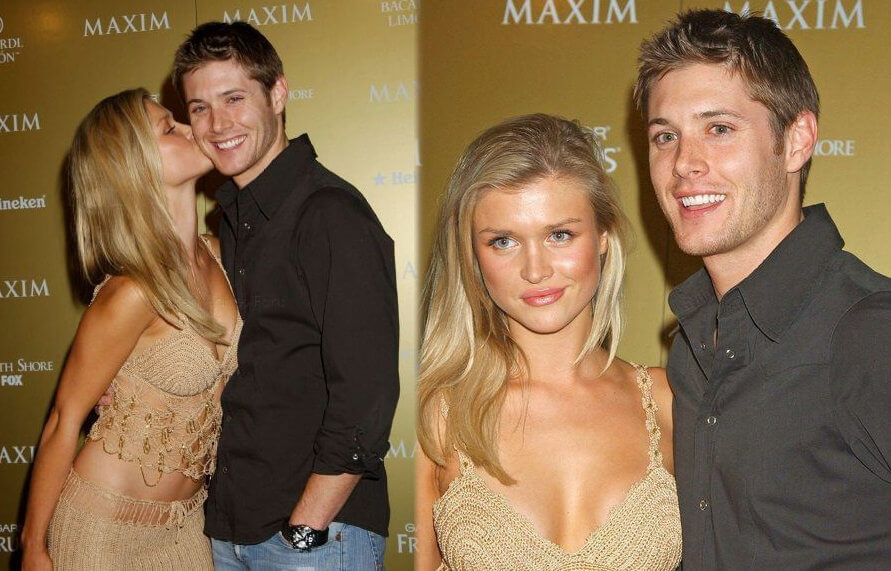 Joanna is widely known as the host and one of the judges of the Polish Top Model. She also has appeared in several TV reality shows, such as Dancing with the Stars and The Real Housewives of Miami.
Jensen and Joanna dated from 2003 to summer 2005, mainly connected with their jobs in common, which are models and actors.
Joanna seems to be that "goodie goodie" type of girl with blond hair and blue eyes. Her lovely appearance also made the pair quite a candy of the eye, with both having good looks and good physiques.
However, fans seem not to be fond of their relationship, as an article surfaced of Joanna saying inappropriate things about their relationship, the one that wasn't meant for public consumption.
It's unknown whether the article was the cause of their breakup, but fans are happy to know that Jensen Ackles is now comfortable and secure with a lovely wife and three adorable children!
Jensen Ackles' Relationship with Jessica Simpson and Cheating Allegations
This fact might have surprised many people, but Jensen Ackles did date the pop star beauty Jessica Simpson in 1998! Jessica even claimed him as her first boyfriend.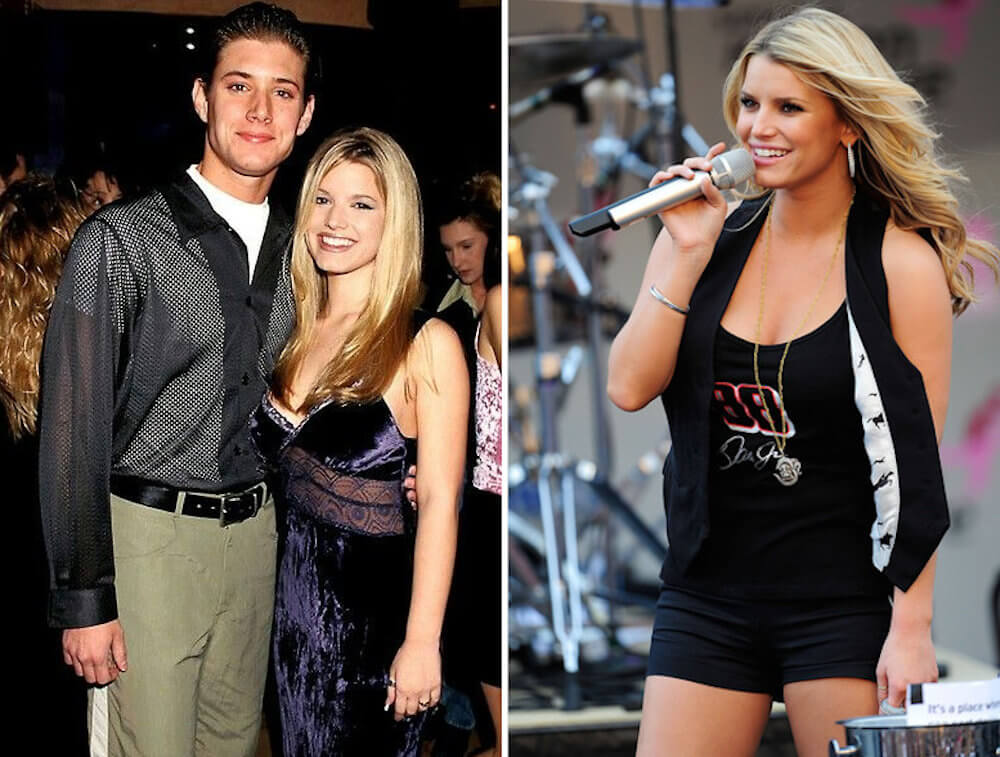 The pair dated somewhere from 1997 to 1998 and had made several red carpet appearances together, such as the Teen People Launch Party. By the time they dated, Jessica was 18 years old, and Jensen was two years her senior.
Jensen and Jessica separated as quietly as they got together, with people only knowing about their relationship years after the split.
Five years after they broke up, Jessica Simpson made a shocking reveal in her reality show, Newlyweds: Nick and Jessica, that her first boyfriend in 1998 "dating LeAnn Rimes at the time he professed his love to her."
Fans later began pointing fingers at Jensen Ackles, whose dating history with Jessica matched the accusations. While Jensen never addressed the allegations publicly, LeAnn Rimes came to his defense and debunked Jessica's accusation.
"We were friends," LeAnn clarified. "He's a great guy, but there was no cheating," she continued.
Jensen and LeAnn were spotted together after she guest-starred in Jensen's soap opera. However, the actress insisted that they were not dating and "were friends."
Well, even Jensen Ackles couldn't escape the seemingly mandatory Hollywood drama!