Who is Steelo Brim Girlfriend? Is He Married?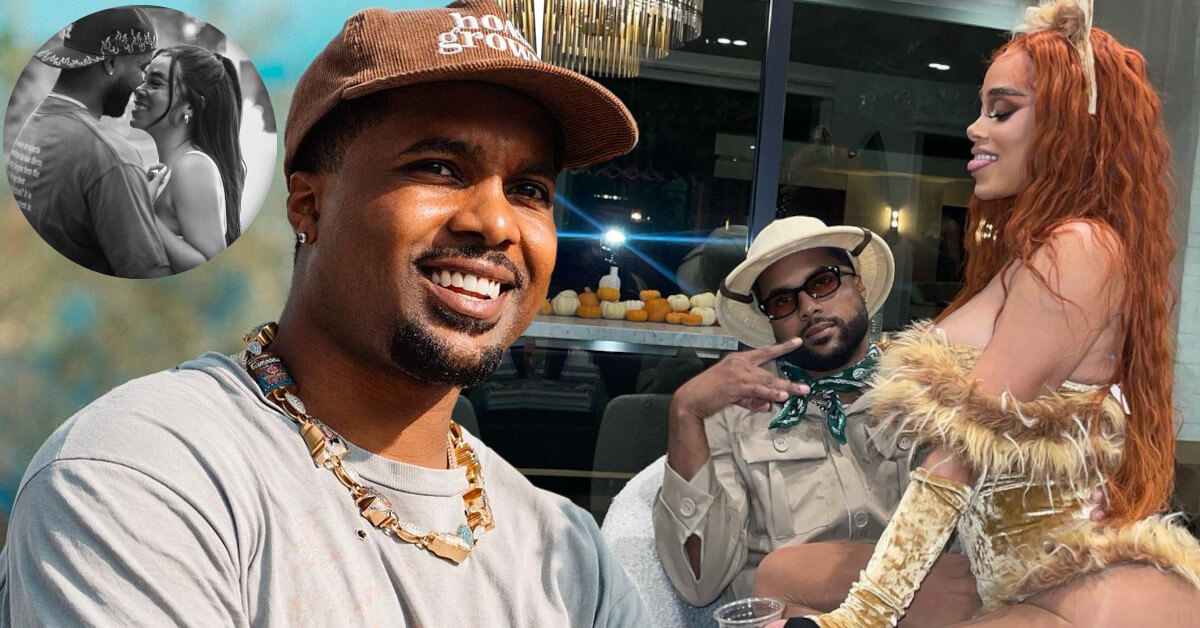 For any of you familiar with the new MTV show Ridiculousness, you must've known a talented actor, comedian, and producer, Steelo Brim.
Although his face doesn't appear a lot in many big-hit movies, his work as a co-host and his musical talent are too good to ignore.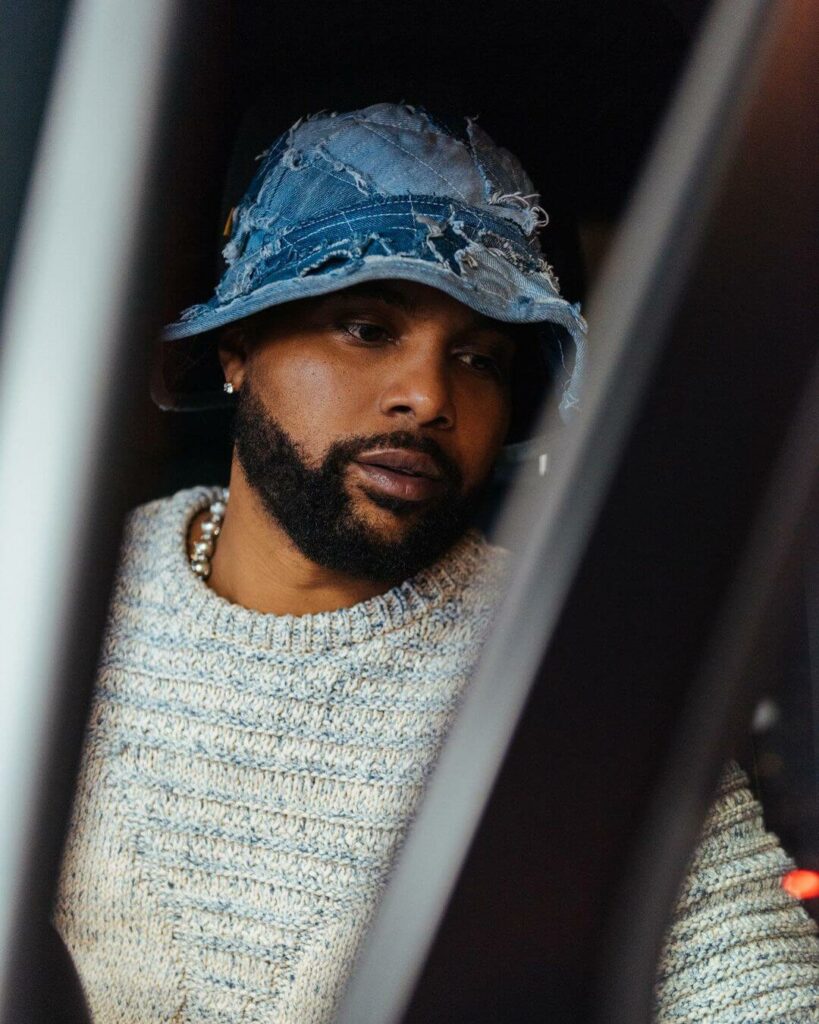 Steelo is also the creative producer of Chanel West Coast, and starting from there, he rose to fame by appearing in Rob Dydrek's Fantasy Factory and Wild Grinders.
His personal life is pretty lowkey, though, and we're about to get the most comprehensive information about it here.
Was Alahna Jade Steelo's Current Wife?
Steelo Brim used to be very lowkey about his personal life, especially his relationship. But, he decided to do something different with his current relationship by uploading several posts on his Instagram with his girlfriend, Alahna Jade.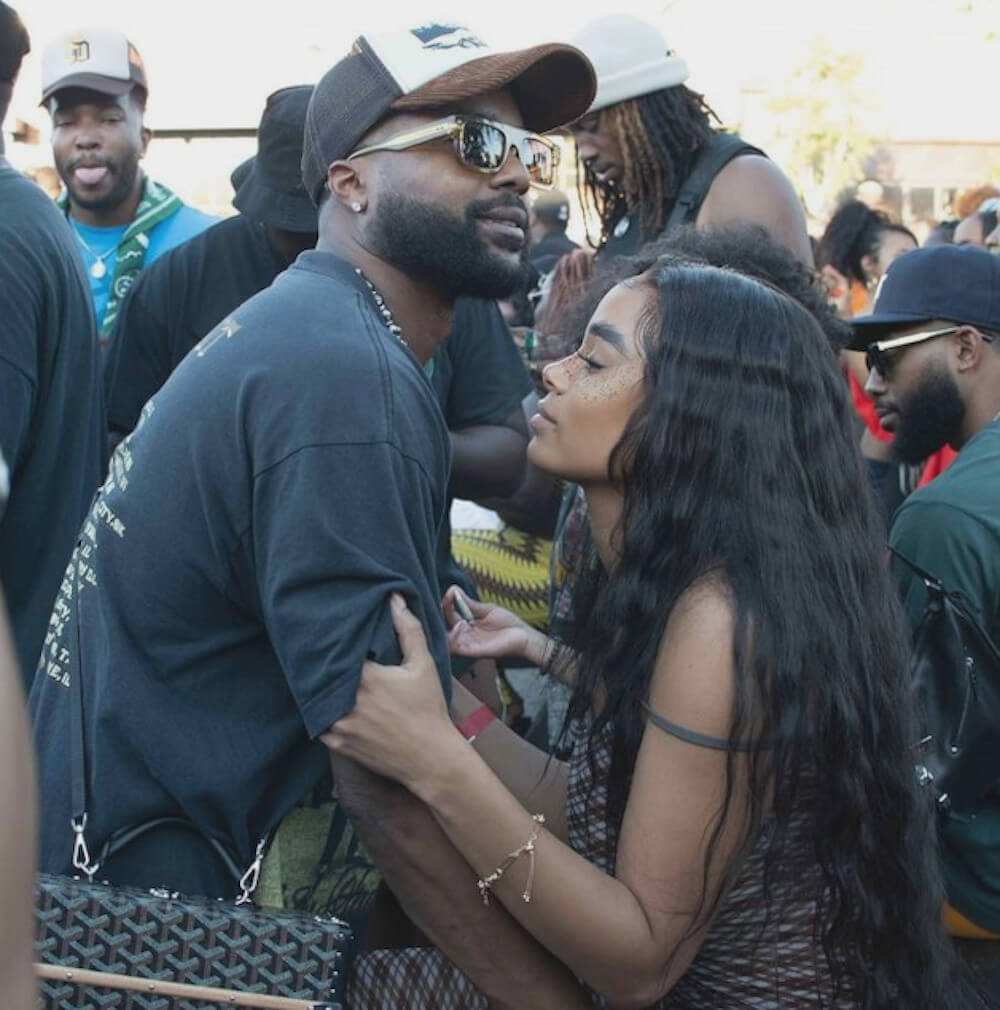 She is a famous fashion model, blogger, and social media influencer.
The most recent post about Alahna on Steelo's Instagram depicts their happy little family, which consists of him, Alahna, and her daughter, whom she shared with her previous boyfriend.
"Merry Christmas from me and mine to yours," Steelo wrote as a caption. The photo shows how happy he is wearing matching outfits with his kid and girlfriend.
That certainly wasn't his only post about Alahna. We can see on his Instagram page that he uploaded Alahna's picture like he's a very proud boyfriend.
And their relationship seemed to be filled with nothing but happiness and support.
However, the marriage has never been discussed publicly by Steelo and Alahna. That was because the two just began dating in 2023, so it's too early to take things to another level.
Besides, Steelo has never been married, and that decision might be a big thing to think about for him. We can only hope that Alahna can change his mind and maybe he'll give married life a chance.
Was Steelo Gay?
Before meeting Alahna, Steelo had been single for almost three years. He had a rough breakup with his fiancée in 2020. Since then, only one rumor circled the internet about him having a "secret girlfriend."
The lack of a new relationship after he split with his fiancee leads to a rumor about him being gay. At this point, we get too familiar with this kind of rumor, right? And yet, we can't help but wonder whether or not that news is accurate.
Multiple sources reported that the rumor was wrong. Although Steelo never bothers to clarify that himself, he started to let his fans and the media get a glimpse of his love life since the rumor began circling.
Steelo Used to Have a "Secret" Girlfriend
His latest romance after breaking up with his fiancee was with a woman whose identity he didn't reveal, but his interaction with her was apparent on his Twitter.
On September 27, 2020, he replied to one of his Twitter users that made speculation about the girl he was dating. He stated, "And who do I date? My gf is black, but I'll wait."
It wasn't the only time he ever mentioned it. He tweeted again on December 15, 2020, as quoted:
"Watching 'The Way You Make Me Feel' this morning trying to convince my GF Michael Jackson was a crip."
Until now, the identity of that girl remained a mystery. But their relationship didn't last long, and the news about it fizzled out as soon as it started.
Five Years Relationship with Conna Walker: The Real Reason Behind Their Split
We arrived at the part where Steelo Brim had a four-year on-and-off relationship. It was the "fiancee" that we talked about earlier.
His ex-fiancee is Conna Walker, a CEO of "House of CB." They started their romance in 2015, and Steelo proposed to her a year later.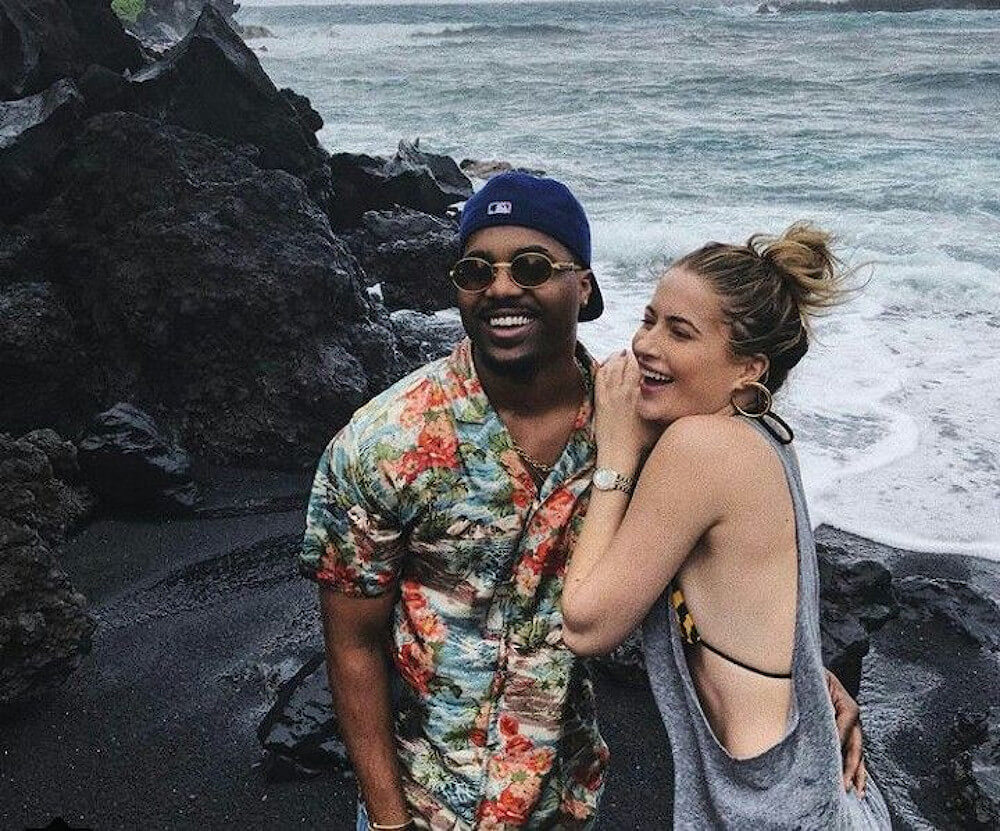 They had never walked down the aisle together, though, because it was only an engagement.
However, Steelo revealed that his life after the engagement was miserable. He wrote a now-deleted tweet that he had lost his sense of humor since being engaged to Conna Walker.
Don't get him wrong just yet, though. During their five-year relationship, Steelo doesn't only post about the bitterness between them. He used to upload a picture of him and Conna going on a vacation and having their PDA moments on the yacht.
The two also used to say "I love you" to each other on Twitter. While all of their Instagram posts got deleted, thankfully, they let their tweets stay on the internet.
Their engagement lasted until early 2020, and both Conna and Steelo deleted all their social media posts about each other. That indicates that the breakup wasn't amicable.
However, Conna and Steelo were mature enough not to talk badly about each other and not reveal too much about the reason behind their split.
That's very unlikely since many celebrities nowadays like to compete with their exes about who's the one who was hurt the most.
Rachel Jones Was steel's First Girlfriend
Before Conna Walker, one more girl snatched Steelo's heart. Conna might be his first serious and most long-term relationship, but this girl was lucky because he was the first who could be in Steelo's life throughout his career.
It was Rachel Jones, who didn't work in the same industry as Steelo. There were few details about their relationship since they only stayed for a brief time.
However, the internet remained undefeated because he could delete everything he uploaded whenever he wanted. Still, he could never erase it when his fans and the media discovered it.
"I follow him on Instagram, and he has a girlfriend named Rachel. When I first saw him on Ridiculousness, I thought he and Chanel had something going on, but I don't think so," one of his fans wrote in Lipstick Alley.
There was not enough information about when they broke up and how Rachel and Steelo first crossed paths, but it was enough to know that it wasn't a serious one.