Serena Williams Husband & Kids: How's Her Marriage With Alexis Ohanian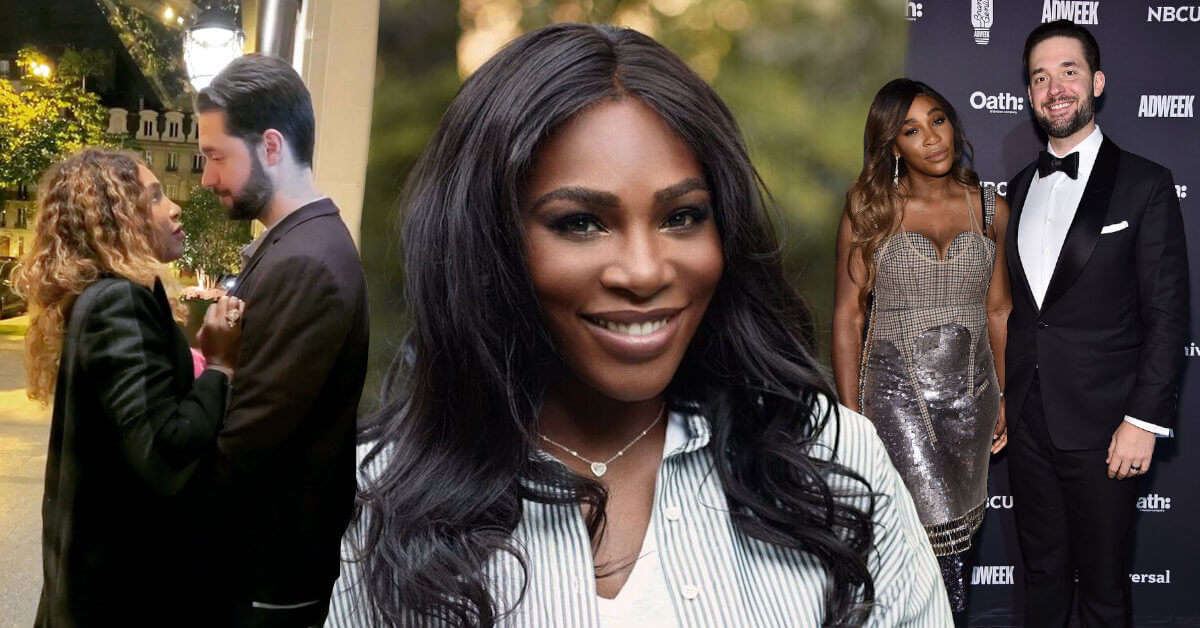 Serena Williams, who we know as a badass tennis icon, is way more than what she does. She is also a powerful, confident, and inspiring woman, especially when it comes to her journey that brings her to who she is right now.
Not only that, but her personal life also inspires a lot of people. She is known as someone who is pretty open to talking about relationships, whether it's her husband or past lovers. What things could we know from Serena William's dating history? And how's being married and being an athlete at the same time go for her? We will find out about all of that pretty soon!
Serena Williams and Husband Alexis Ohanian
As we mentioned earlier, Serena William is already married. Her husband's name is Alexis Ohanian. If you're familiar with his name, well, you're not the only one! He is a co-founder of Reddit and has been featured on Forbes as someone whose net worth is US$70 million!
Alexis and Serena have one daughter named Alexis Olympia Ohanian Jr.  But how did these two meet for the first time?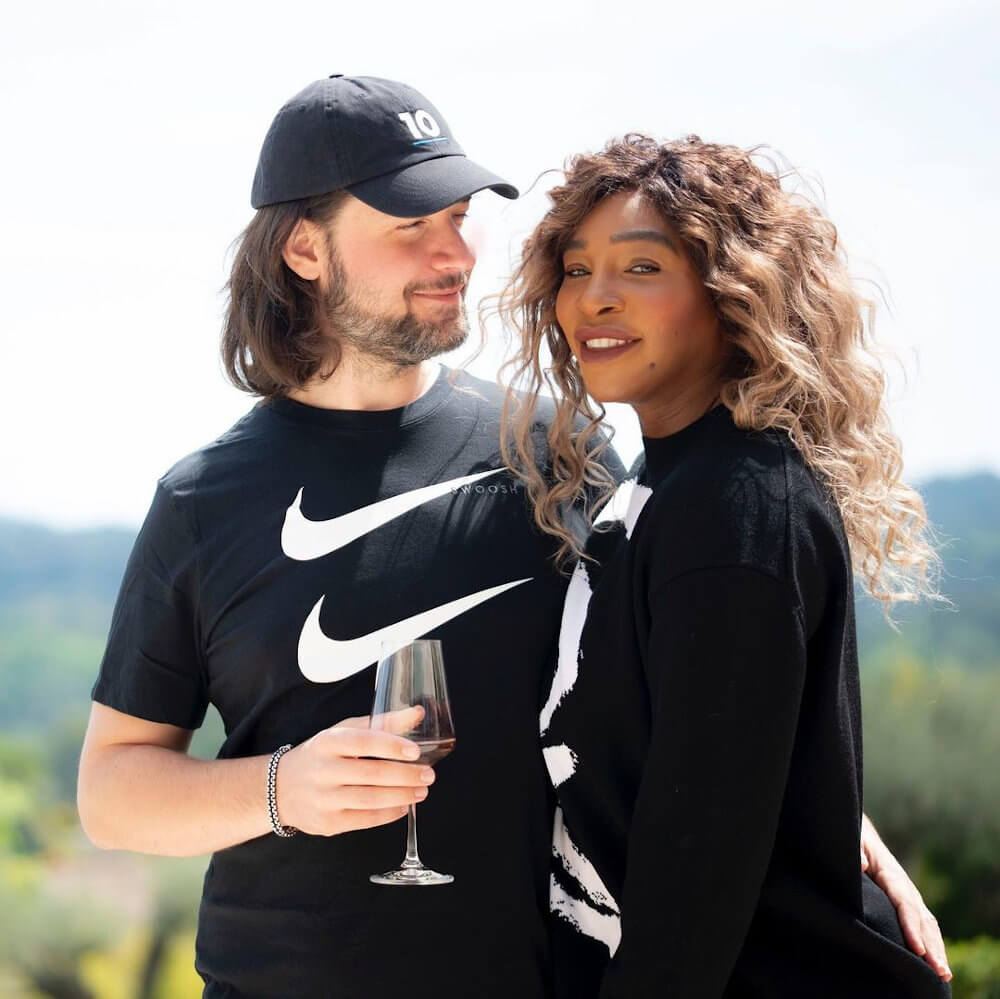 They first met on May 12, 2015, in Rome. Serena Williams was there for her first match in the Italian Open. In their interviews, the pair told Vanity Fair that their first encounter happened because Alexis "sat at the wrong table."
Alexis sat at the table where Serena and her crew had planned to have breakfast. And the team attempted to implicitly ask Alexis to go by saying a rat near the table. Still, Serena asked him to join them instead. Alexis said that he was captivated by her since they sat together at the table for breakfast.
"This guy comes, and he plops down at the table, and I'm like 'Huh! All these tables, and he's sitting here?'" expressed Serena in a Vanity Fair interview. Of course, you are Serena Williams. What do you talking about?!
They've been head over heels for one another since their first encounter, and Alexis proposed to Serena a year after. He proposed to her at the same hotel where they first met. That, my friend, is how you should propose the love of your life. Alexis Ohanian is a keeper.
When Serena talked about what makes her falls in love with Alexis and finally wants to build her life with him, she said that Alexis never "dims her light."
"He doesn't try to dim my light. He puts me in the light, even if I don't want to be. He pushes me to further points I never thought about. It always was something that I could see in some relationships – my light would be dimmer. Now I feel like I can shine bright and still do everything that I want to do". She told that in her interview with Allure in 2019.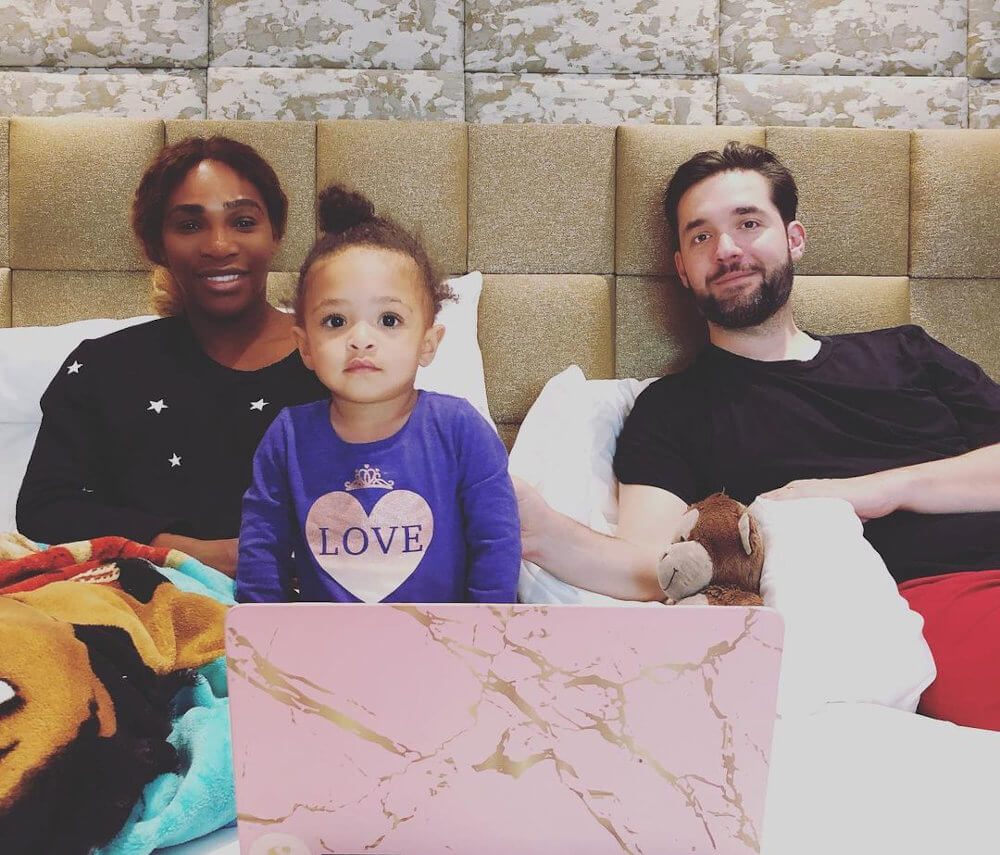 Before the news of their marriage came to the media, they were expecting a baby soon came up first. Serena revealed her pregnancy in her Snapchat in April 2017. And people were very happy about that! The two were starting their little family soon!
They officially tied the knot in November 2017, and their marriage has been going strong until now!
Three Years On and Off Relationship with Common
Serena Williams also once dated a rapper Common. Their relationship lasted for three years long, but it wasn't a stable one. They had an off-and-on relationship from 2007 to 2010.
Their rumor was first started when Serena was involved in Common's music video I Want You. There are not many details or interviews about how they began dating, but in April 2008, they were seen together strolling around Miami. However, the news about them dating was started in 2007.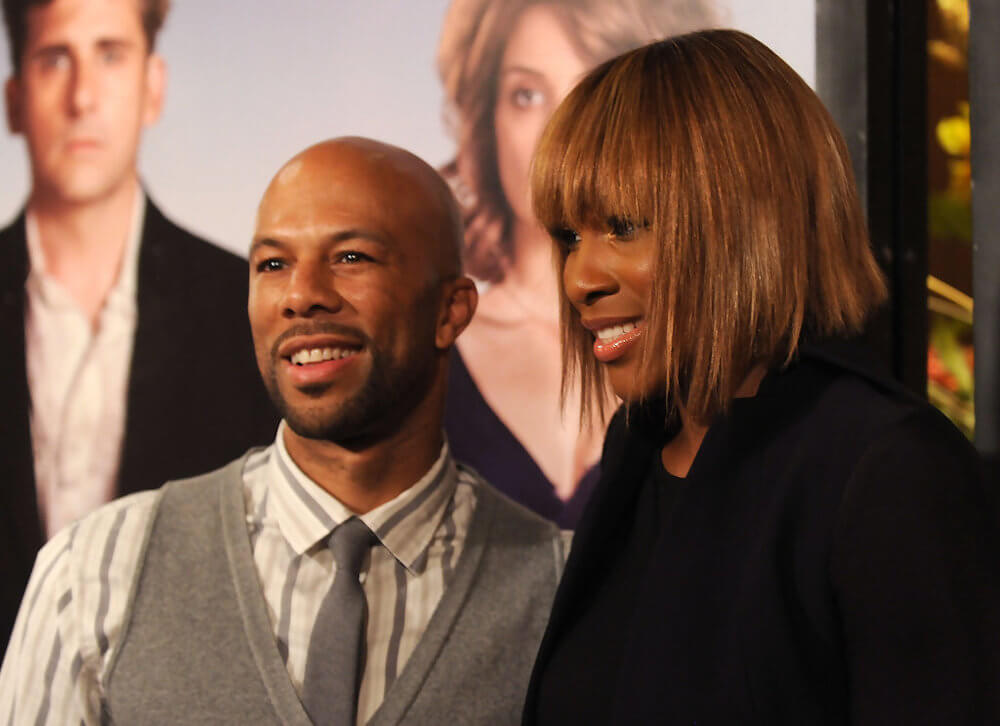 However, when Serena was specifically asked about whether or not she's dating Common, her answer was more about "no."
"I think he's a great guy. He's a great artist who is timeless and classic. But I have to focus on tennis because that's my goal in life". Well, does this mean that Serena didn't want her relationship to go public? It could be, since before marrying Alexis, Serena kept her love life private. She wanted to talk about her passion for tennis only.
Serena's hard work and determination in life have mesmerized Common because he said nothing but good things about her only. Even though they were going through an on-and-off kind of relationship, Common stated that what they've done was true-to-life.
"Look at what she's done. She's done something nobody has ever done. She's the greatest tennis player ever to play, one of the greatest athletes ever to do it. You know she'll be back. She's a winner," described Common in his interview with TMZ. What's heartwarming about that is Common made that comment after he and Serena no longer together. They still support each other.
In 2010, they had a brief split because it only lasted for two months before rekindling two months later. However, their time for coming back to each other also didn't last long because they split again, still in the same year.
When we trace back to Serena's comments on how relationship tends to dim her lights, we're not sure that her time together with Common is included in that. Because Common seems to support her so much, right?
(Very) Short Relationship with Amare Stoudemire
Serena William's dating history looks pretty varied. From internet millionaire, a rapper/singer, and now another athlete. Of course, it is no surprise that she dated her fellow athlete because she must've met so many other people from the same profession.
We're talking about an American basketballer, Amare Stoudemire. He is considered one of the best finishers in the NBA! Imagine if the greatest tennis player and the best basketballer dated, how would their relationship turn out?
Unfortunately, dating someone from the same field doesn't always guarantee stability. Amar and Serena only dated for two months (yes, you read it right!) from August to October 2010.
There isn't a lot of information about what happened between those two months. Maybe it was just a fling, but they made it official?
But anyway, Serena deserves more than just a brief and short affair. She deserves to be taken seriously.
Two Years Being Together with Brett Ratner
Serena William's past relationship with Brett Ratner is a bit "scandalous." Brett, who works as a director, got accused of sexual harassment by a lot of actresses. His name doesn't have a good reputation in the entertainment industry.
The case wasn't different from when he was dating Serena. A video leaked in 2005 captured how uncomfortable Brett made Serena feel with what he did.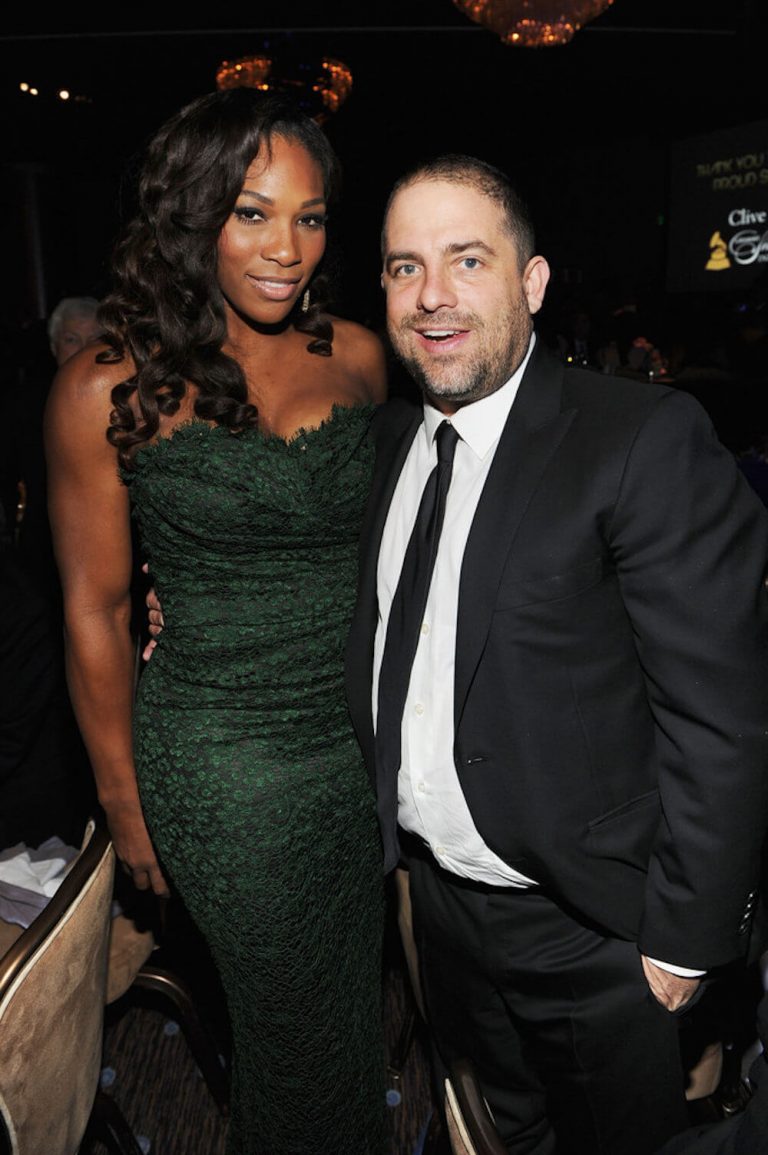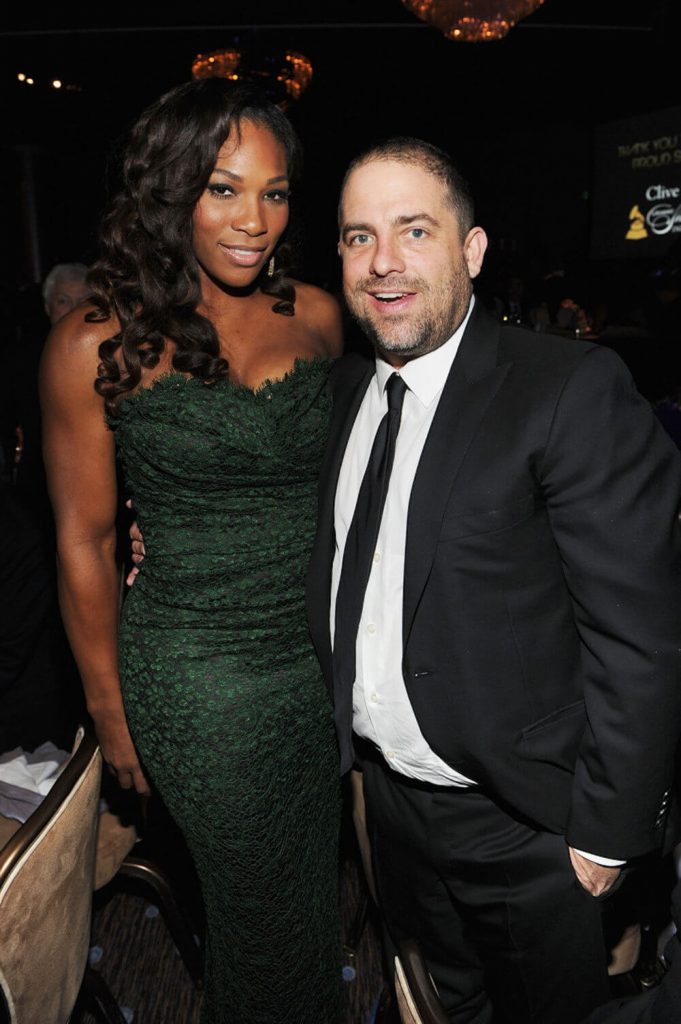 In the video, Brett tried to kiss and caress Serena while watching her sister's tennis match. Serena wasn't into it because she didn't want to give off any PDA moments in public and, of course. After all, it was her sister's match.
Serena didn't only give signs through her body language but also explicitly said, "You're very disturbing." And before that, Serena explicitly asked them to stop, but Brett didn't listen.
Not sure how that video can get leaked, but the trigger that first made that video viral was because one of a New York Times writer, Ben Rothenberg, tweeted that link with a caption,
"Brett Ratner accused of sexual misconduct in 2001-05. Here he is gross with then-GF Serena on her 2005 show."
We are forever thankful for that, so many people can stand up against what Brett did to Serena and what he did to half-dozens of actresses, for that matter.
However, another surprising thing about Brett and Serena's relationship is they lasted from 2004 to 2006! It wasn't just a short fling or short affair, but an actual relationship for two years. No wonder why Serena ever said that "relationship makes her lights dimmer." She's been with the wrong guy before!
What's Happening Between Serena Williams and Patrick Mouratoglou
Patrick Moratoglou was Serena William's couch when she was at the peak of her career. He had been Serena's coach for nine years long in total, started in 2012.
Both Patrick and Serena never actually admitted their relationship in public, and some people have been wondering whether it was a real relationship or just a rumor or short affair.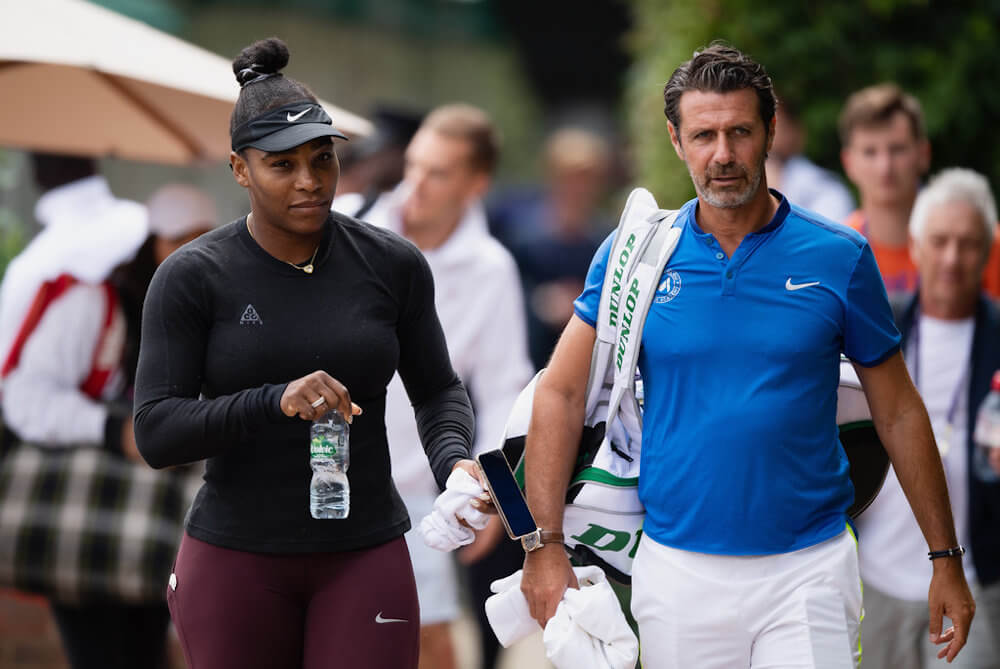 However, her relationship with Patrick is "confirmed" by Serena's fellow tennis player, Maria Sharapova (also not far from a drama, oops). Maria gave a rather gossipy comment about Serena being together with her coach.
"If she wants to talk about something personal, maybe she should talk about her relationship and her boyfriend that was married and is getting a divorce and has kids." A bold statement from Maria Sharapova implied her rumor with Patrick at that time.
Maria didn't make that comment without a reason. She was furious because Serena, said some reliable sources, ignite the fire first by commented that Maria wouldn't be invited to the "cool parties." And then continuing by saying, "If she wants to be with the guy with a black heart, go for it," that applies to Grigor Dimitrov, Serena's ex that's dating Maria Sharapova at that time. Wow, it looks like the competition got hotter off the court.
A Brief Relationship with A Charming and Handsome Bulgarian Tennis Player, Grigor Dimitrov
This is the guy that we've been talking about earlier. Since Grigor Dimitrov dated Serena Williams and Maria Sharapova, it added more space between the intense rivalry between them.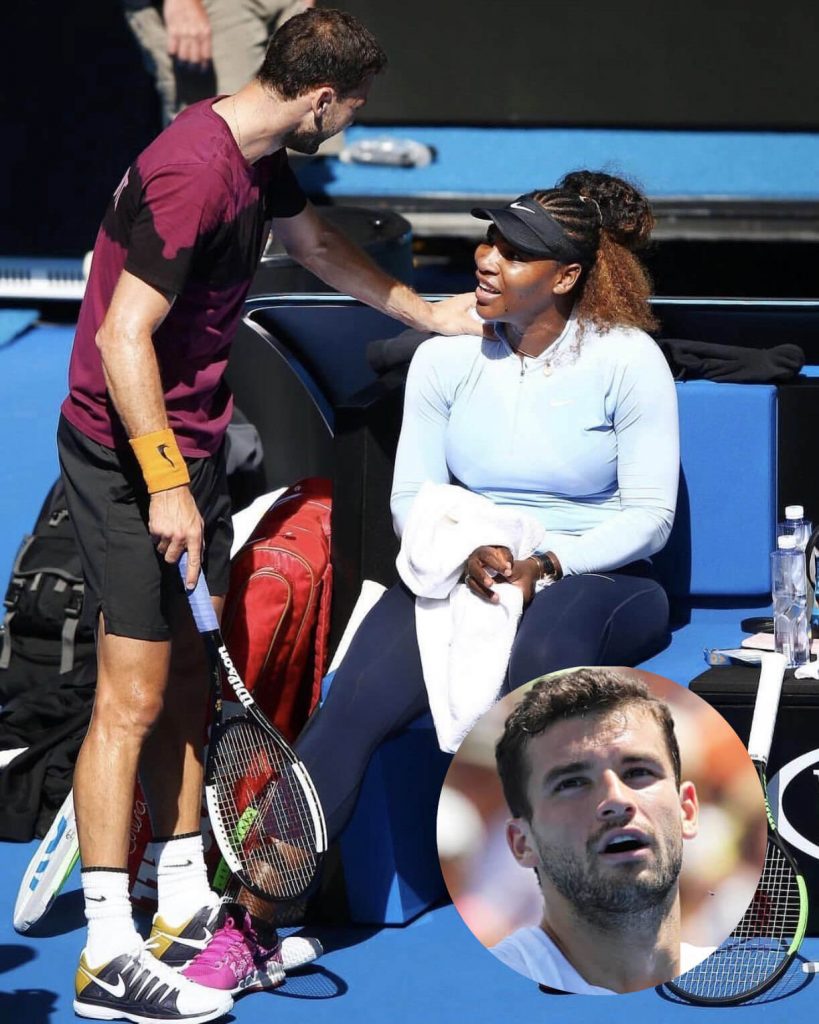 Grigor Dimitrov is a Bulgarian tennis player. He dated Serena in 2012 but lasted for less than a year. However, that is enough to spark some drama since Maria Sharapova mentioned him a lot in her interviews and sarcastic comments about Serena.
There isn't much information that we could get during Serena's time with Grigor. However, it was Serena's first boyfriend that's ever been publicly known.