Quincy Brown Dating History: His List Of Girlfriends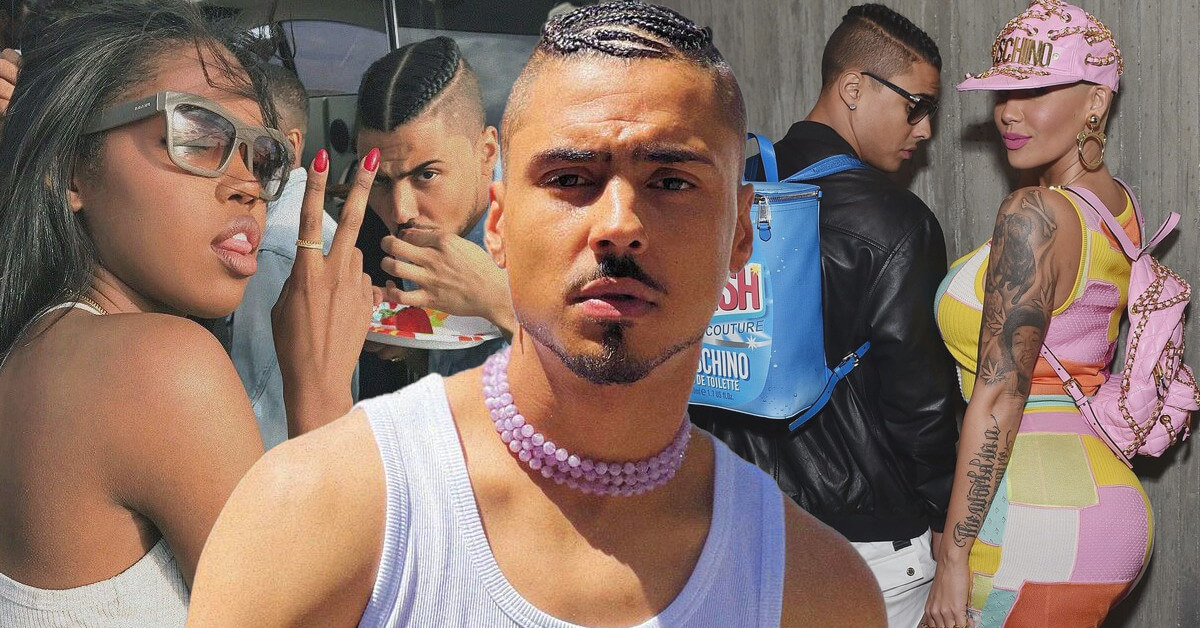 The American actor and singer, Quincy Brown, might not be discussed often by people and the media, but his personal life has been something his fans are curious about.
He likes to keep his love life as private as possible, but the list of women linked to him throughout his career is too interesting to be ignored.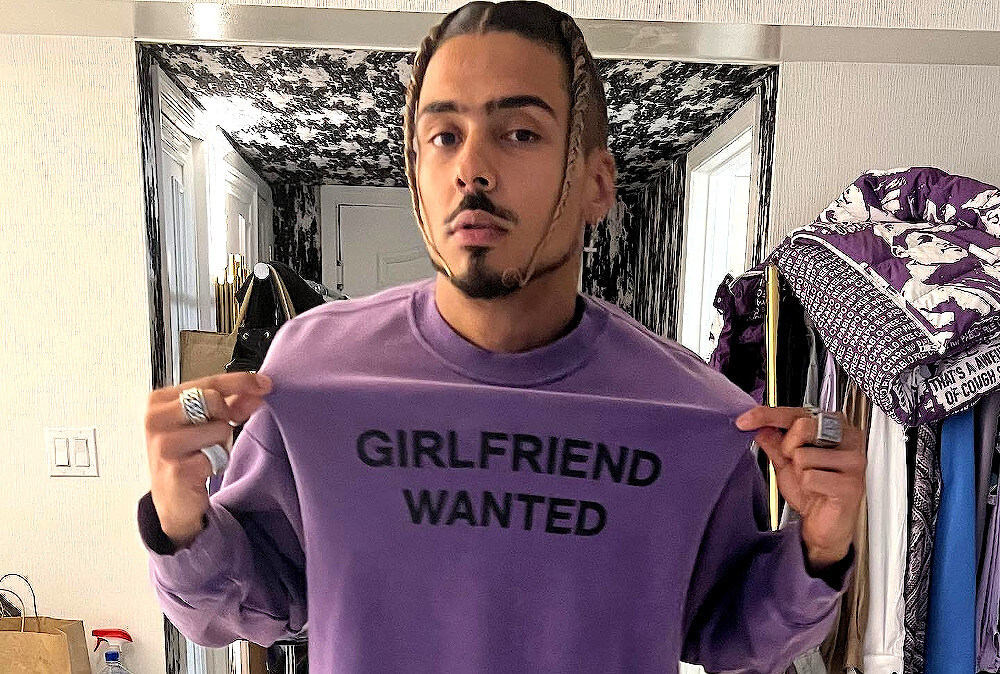 For a starter, we have Kourtney Kardashian and Amber Rose on the list. If those two names are enough to trigger your curiosity even more, keep reading this article to find out more about all of Quincy's relationships. 
Was Ryan Destiny Quincy's Latest Girlfriend?
When it comes to relationships, in the Fox series, Star actor Quincy Brown likes to keep it to himself. However, it's hard to do that when all the paparazzi's eyes are constantly on him. 
We can already guess that Quincy was once rumored with one of his co-stars in the series, Ryan Destiny. But was it a mere rumor, or did it develop into something more?
From 2016 to 2017, Quincy and Ryan worked together at Star. Their chemistry on the screen was too strong to be ignored, and we can understand why many people shipped them so bad.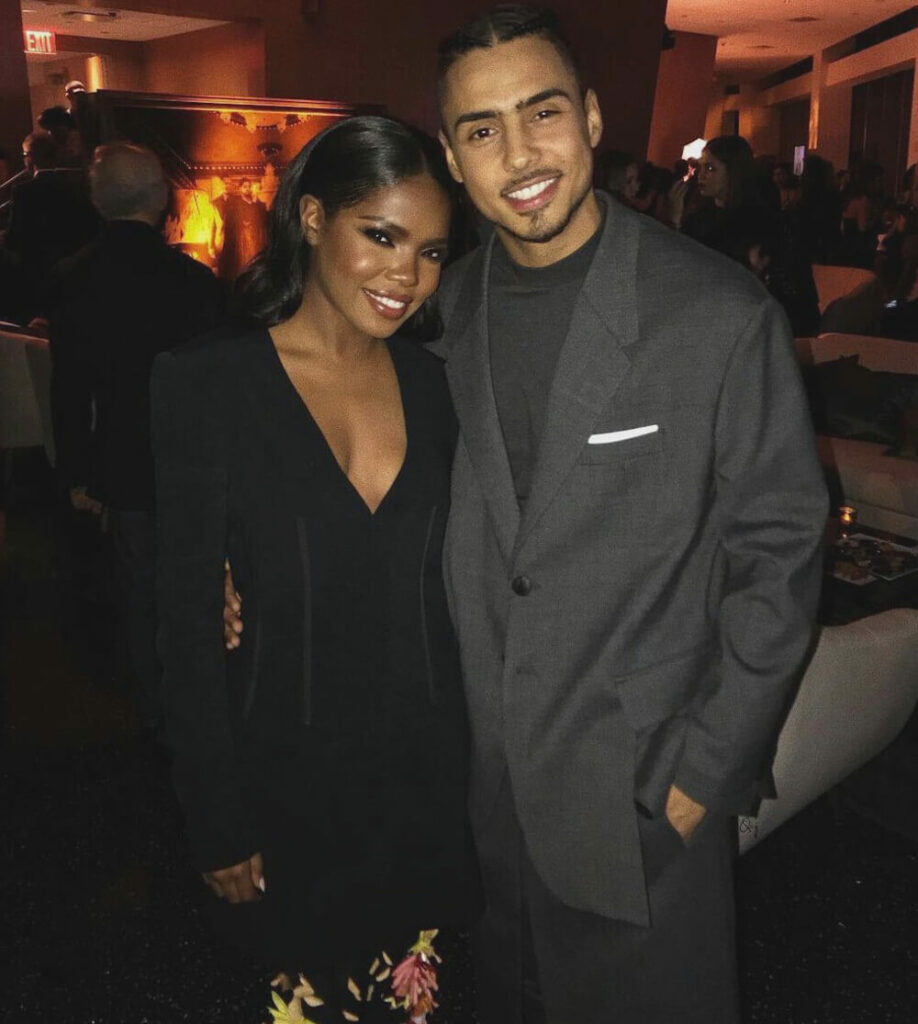 Unfortunately, Ryan Destiny and Quincy Brown never dated in real life. Their romance only stayed on the screen. Ryan admitted this herself when she appeared on the Wendy Williams Show.
"Quincy and I are cool. He's been super down to earth since day one," Ryan answered when Wendy William asked about her relationship with Quincy.
But, when Wendy asked whether or not the romance ever sparked between them, Ryan replied as quoted:
"I mean, maybe, at the beginning when I was single."
She added, "They [the fans] are crazy. They just like, you know, there are fan pages for Quincy and me, and then there are fan pages for Keith and me. And they sometimes go on all of our pages if we post a picture of Keith and me or if Quincy posts a picture of him and me."
So, it was apparent that Ryan was dating someone else then, making it impossible for her and Quincy to have other relationships outside the movie set.
Quincy's rumor with Ryan Destiny was his last relationship rumor. So, it's safe to say he's been single since 2016.
Quincy Brown and Kourtney Kardashian Looked Comfortable with Each Other
2016 was a busy year for Quincy. Because apart from his sky-rocketing fame in Star, he was also rumored to date not only her co-star but also one of the most famous members of the Kardashian family, Kourtney Kardashian. 
The rumor sparked when Quincy and Kourtney were spotted out to dinner in West Hollywood in April 2016. Quincy sat in the passenger seat in the picture while Kourtney was driving. Not only that, the pair laughed together, and they seemed comfortable with each other's presence.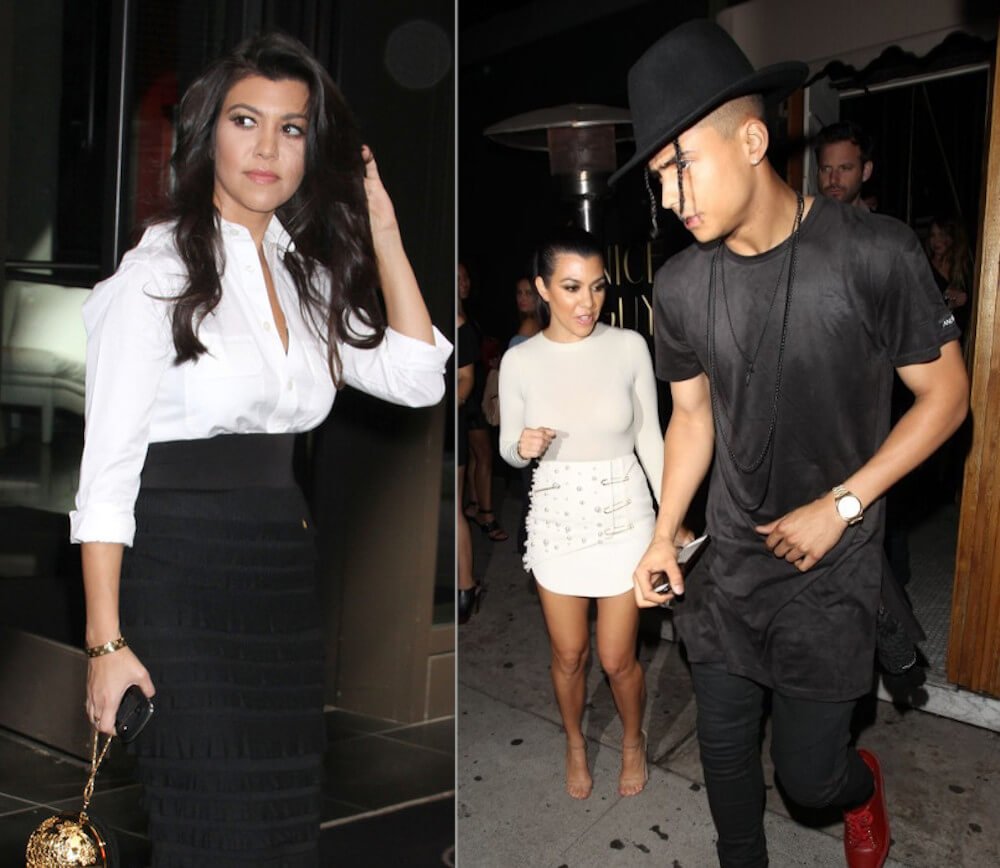 Sadly, this turned out to be another rumor in Quincy's life. A reliable source told that Quincy and Kourtney's relationship was "strictly platonic."
Quincy had a good relationship with the Kardashian sisters, though, so it made sense if he hung out with Kourtney a lot. But Quincy didn't seem interested in pursuing any serious relationship with Kourtney.
Another Romance with His Co-stars: Quincy Brown and Keke Palmer
It's not a secret that some actors find it hard not to experience a romance with their co-stars. We've talked about how Quincy and Ryan Destiny were shipped together after their appearance in Star. In 2015, the same thing happened again.
While filming Brotherly Love in 2015, the romance between Quincy and his co-star Keke Palmer started circling.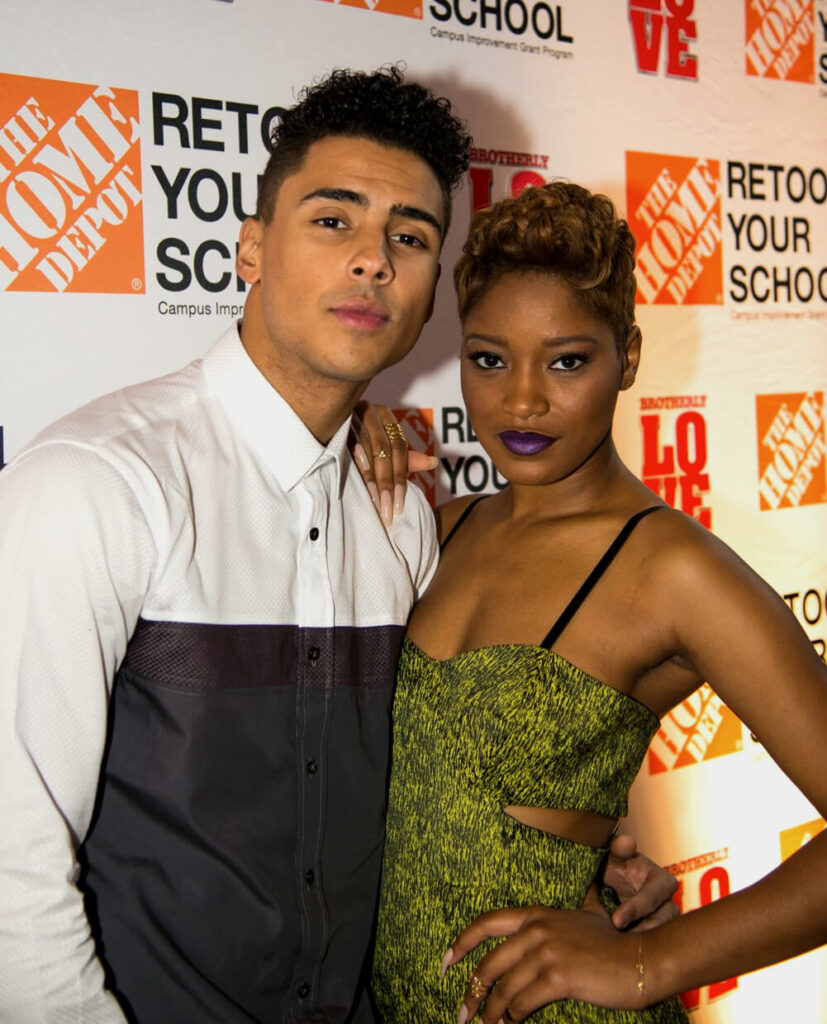 Once again, dear readers, this turned out to be another of Quincy's "mere rumor" stories. Besides, Keke lives her life like Quincy does: by never addressing any relationship news about herself. 
So, Keke and Quincy's relationship remained unconfirmed, and neither of them denied it.
Quincy Brown and Kelly Osbourne
A year before Quincy and Keke Palmer were rumored to be together, the Star actor was also linked with the Fashion Police and So Undercover star Kelly Osbourne.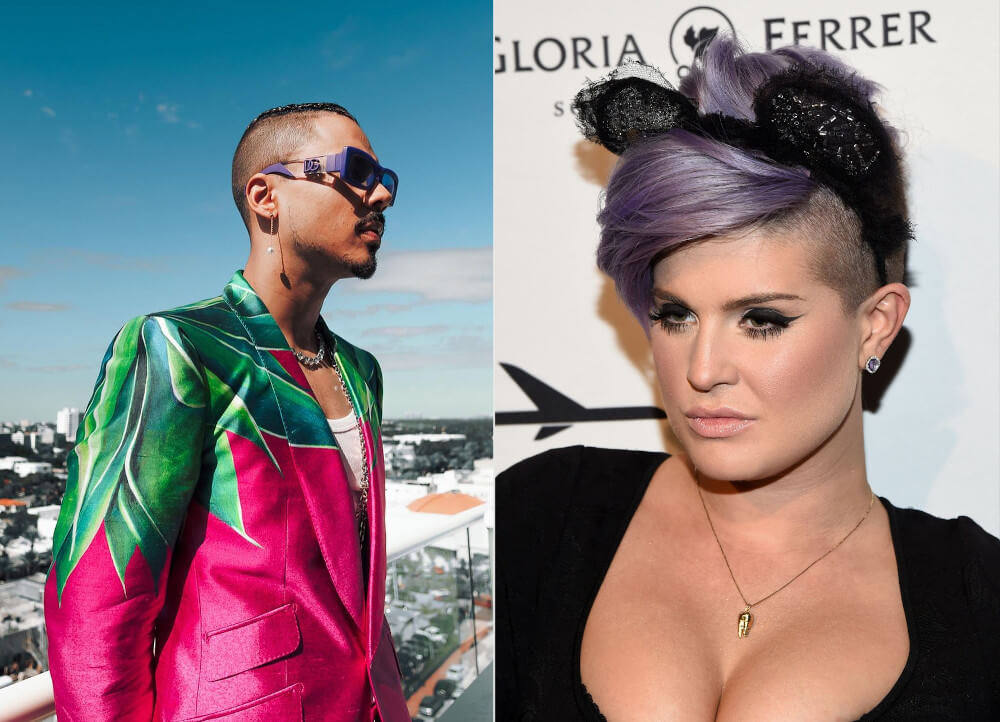 The rumor started swirling when Quincy posted a picture with Kelly on his Instagram, even though he eventually deleted it. However, Us Magazine managed to get the caption of the photo. 
"With the oh-so-eccentric @kellyosbourne!" Quincy wrote as the caption. We're not sure why he decided to erase the post if he had no serious relationship with her, but the photo alone was enough to snatch much attention from his fans and the media.
One of the sources told us that Quincy and Kelly used to hook up. And even though Kelly was single then, she had "a lot of fun" with Quincy. 
"She's been hooking up with Quincy, her really good friend lately. It's not serious but he's hot, and she's very into him!"
Apart from the news of Quincy hooking up with Kelly, there was not much evidence we could get about their relationship. Quincy had been having much fun pursuing short-term pleasure with these A-listers.
Some Facts about Quincy and Amber Rose's Relationship
Still, the same year Quincy and Kelly Osbourne were hooking up, his name was also linked with another A-lister, Amber Rose. She is a famous model and has been on the screen for so long that we remember.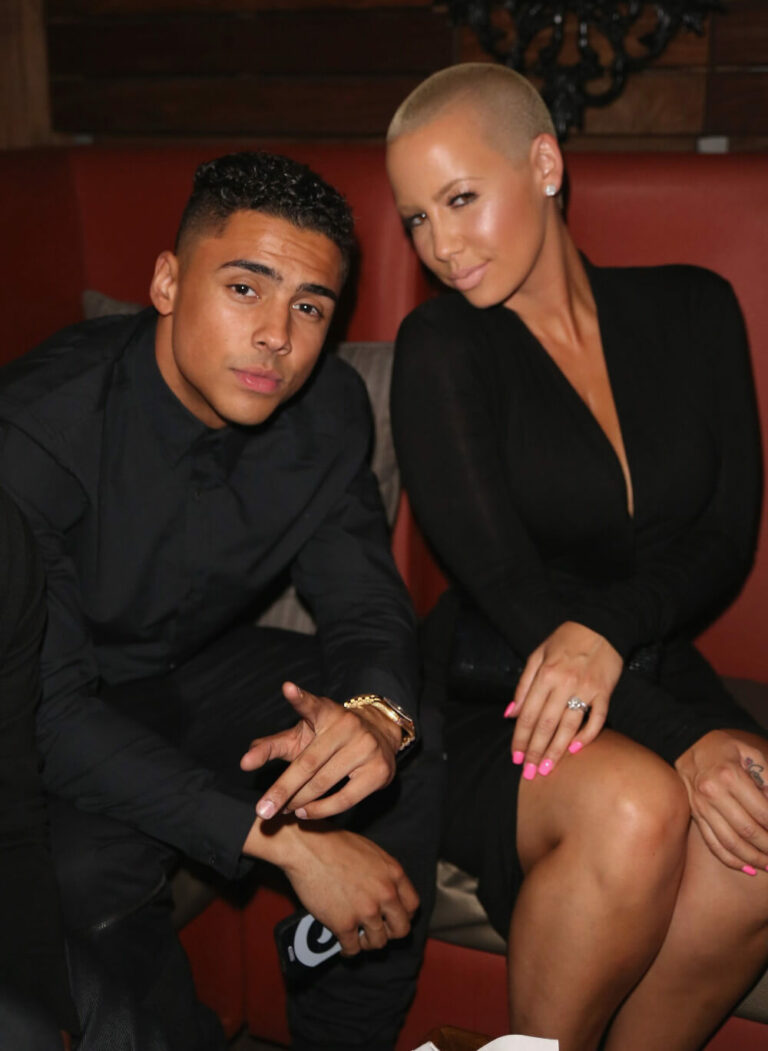 Quincy and Amber seemed very into each other, and their fans couldn't help but ship them to pursue a serious relationship. However, Amber dissed the rumor by saying that she and Quincy were "extremely close friends."
"Quincy's been my friend even before I met Wiz. Quincy is my baby, but he's not bae," the model confessed in one of her interviews in 2014. 
Sadly, the girl rumored to be with Quincy had a boyfriend – again. And although Quincy had been hanging out with many girls with a boyfriend, he seemed free from any juicy drama and love triangle. He's our guy, for sure.
Unfortunately, this marks our final list of Quincy Brown's relationships. We haven't found any official girlfriend, and we can only hope that Quincy finally wants to settle down with someone soon.