Who is Michael Cera Wife? Is He Married?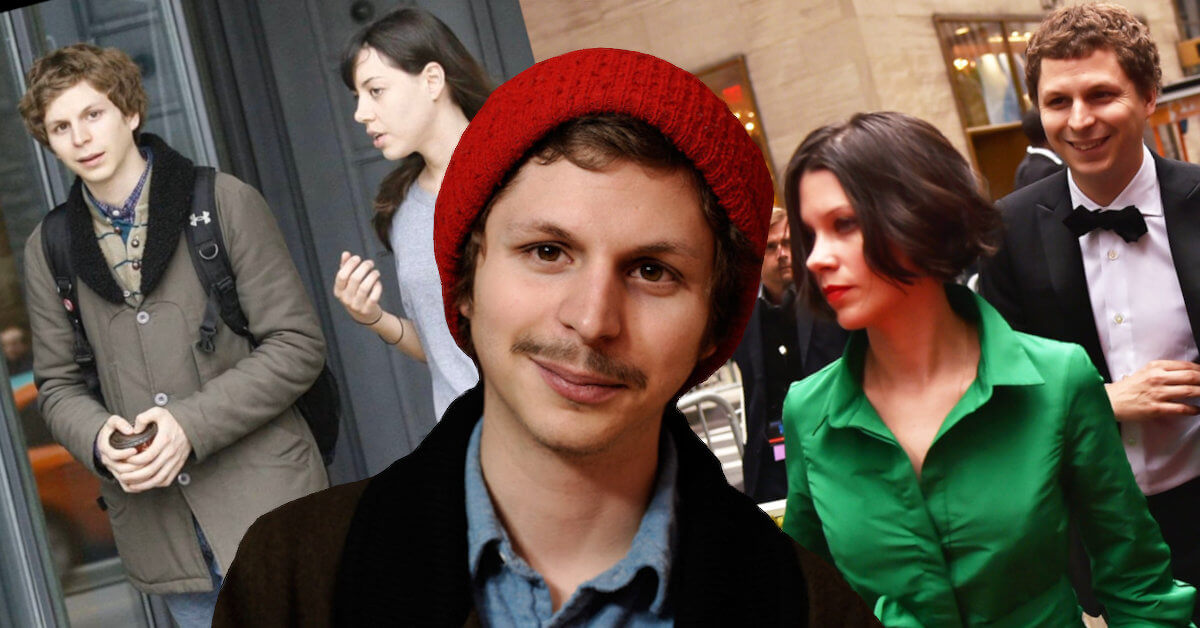 The Canadian heartthrob who's best known for his appearance in Confession of a Dangerous Mind, Michael Cera, has been living his private life despite showbiz's shining career.
He snatched the Satellite Award for Best Actor in Motion Picture and Canadian Comedy Award for Best Male Performance in a Feature, and it's no wonder that everyone loves him – especially the ladies.
His other movies and series, including Lego Batman, Scott Pilgrim, and Arrested Development, depict Michael's talent and hard work.
In addition to that, another question arose: What is Michael Cera's relationship status?
Is Michael Cera Married?
We should start with a surprising and saddening fact: Michael Cera has been off the market for a long time already. Since he kept his wedding and married life incredibly private, it is normal if most people have never even heard about Michael's love life.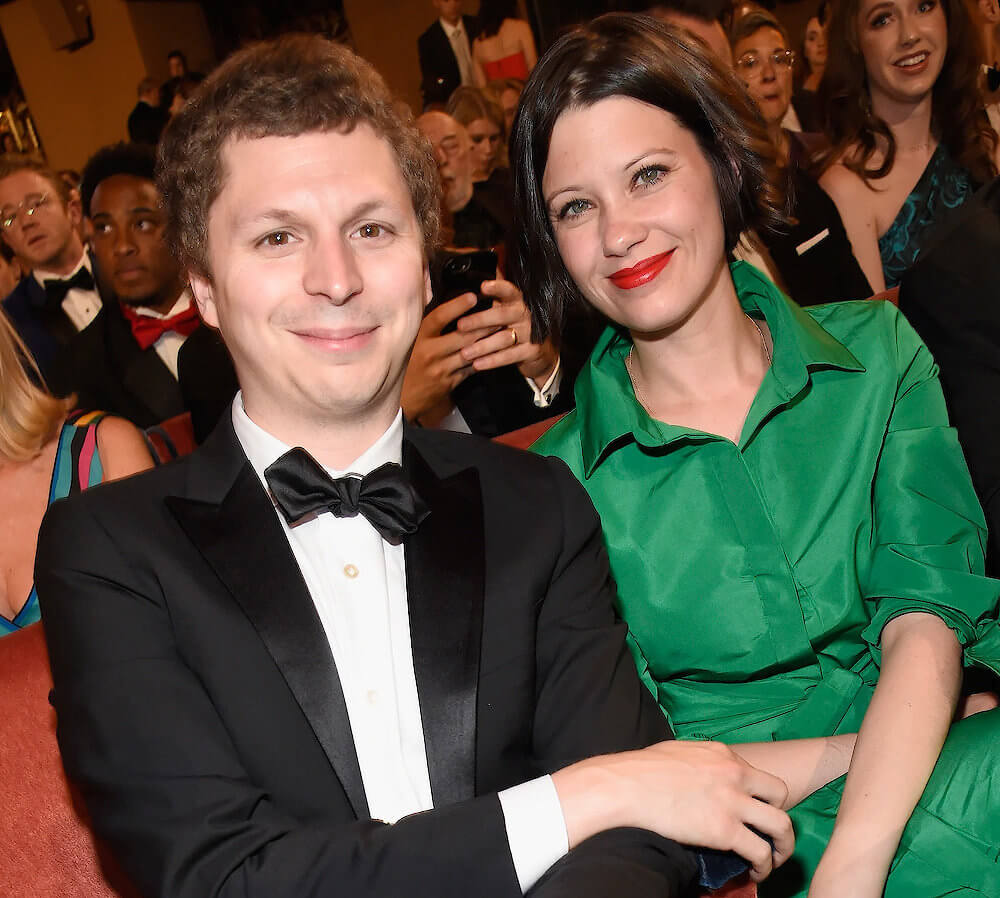 Another reason for his anonymity from the tabloid and media headlines is because Michael isn't married to his fellow celebrities. His wife's name is Nadine Cera, and there's no clear information about her real last name. 
This couple also rarely seems to go out and about publicly. Although his wife made an appearance at the 2018 Tony Awards to support her lovely hubby, who was nominated for Best Performance by an Actor in a Featured Role, that was pretty much the only red carpet event where we see them together. 
Michael and his wife Nadine held a secret wedding in 2017, but it wasn't until the news about their marriage came to the surface a year later. It wasn't even because Michael or Nadine explicitly shared the information, but the paparazzi got candid pictures of them being comfortable with each other in Brooklyn. 
According to Us Magazine, Michael was seen wearing his gold wedding ring, and even though the weather was pretty cold at that time, the two still seemed to enjoy the moment.
It was also unclear when these lovebirds started dating, but they'd been together for years before they decided to have their "I do" moments.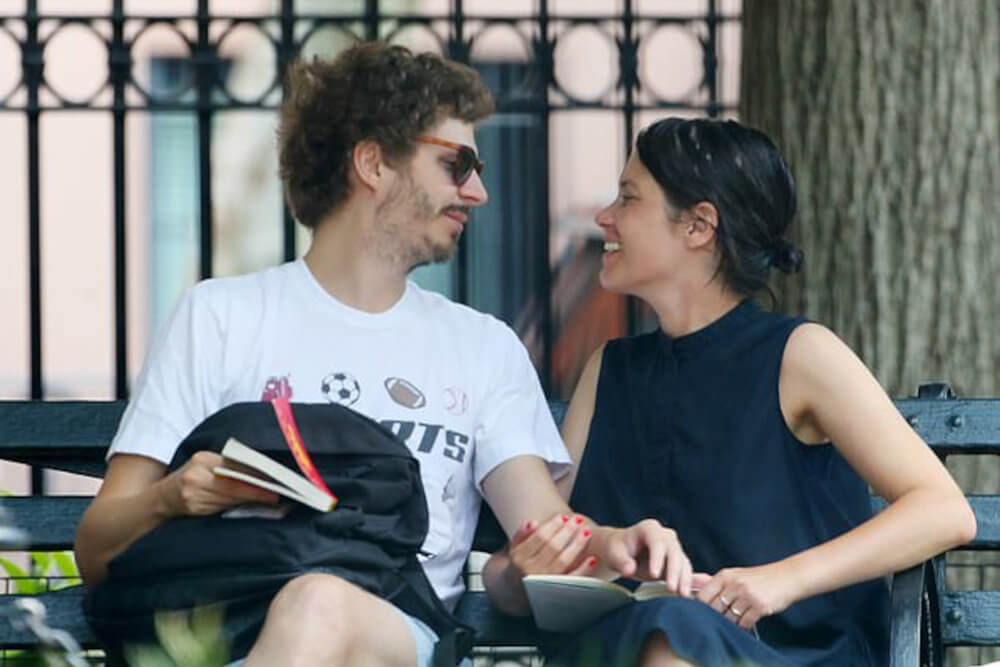 However, his fans soon remembered that Michael released a song called ohNadine (you were in my dream) in 2014 (yes, Michael is a talented musician, too).
The lyrics of the song are pretty romantic. One line goes, "Oh Nadine, I can't help but have a funny feeling. You'd be good to me". If we pay attention to the lyrics, we can see that Michael was head over heels for Nadine (now Cera).
And, if the year when he released the song is also the time they started dating, then the couple had been together for eight years. We're pretty sure that nothing can break them apart.
Michael Confirmed that He Is Now a Father of a Baby Boy
We need to appreciate how fantastic Michael and Nadine are in keeping everything under the wraps – especially in the era of social media and aggressive paparazzi right now.  
However, thanks to social media and the paparazzi again. We'd be left completely dark about Michael Cera's personal life without them. The Weird City actor doesn't have any social media account (as expected).
Besides, if you are shocked and irritated about Michal's lack of life details, wait until you find out that Michael is a father!
The information was leaked not long ago. When Michael had an interview with Entertainment Tonight, Amy Schumer shared that secret (oops!).
Amy and Michael interviewed for their newest series, Life & Death, and when Amy was talking about her child, Amy surprisingly leaked that Michael is also a parent.
"Michael has a baby, too. I just outed him, I just outed his baby," Amy said, and Michael responded with his laugh. Is that public knowledge?
Michael then answered, "We're right at the beginning of it. We're doing the basics right now". So, does it mean Michael has a kid already? It sounds like it.
Right after Amy and Michael's interview with ET, they had another virtual interview with Extra since they still wore the same shirt and still used the same settings. In this interview, Michael finally gave us a little more detail about his kid.
"He's just a little 6-month-old baby," Michael revealed on March 8th, 2022.
Since they discussed his kid, Michael also spoke about his opinion after watching Expecting Amy, a documentary based on Amy's experience in welcoming her newborn baby.
"Watching Amy's documentary, I was shocked to watch it. I already had a very strong appreciation of what women go through, but you know, you can only have a distant outsider and appreciation for it."
Although Michael had revealed his baby boy, his name and identity remain private.
Michael Cera and Aubrey Plaza Nearly Got Married in Vega
It turns out that Michael Cera has always been a secretive actor for his whole life. Even before he settles down with Nadine Cera, he had a secret relationship with Dirty Grandpa and Mike and Dave Need Wedding Dates superstar Aubrey Plaza.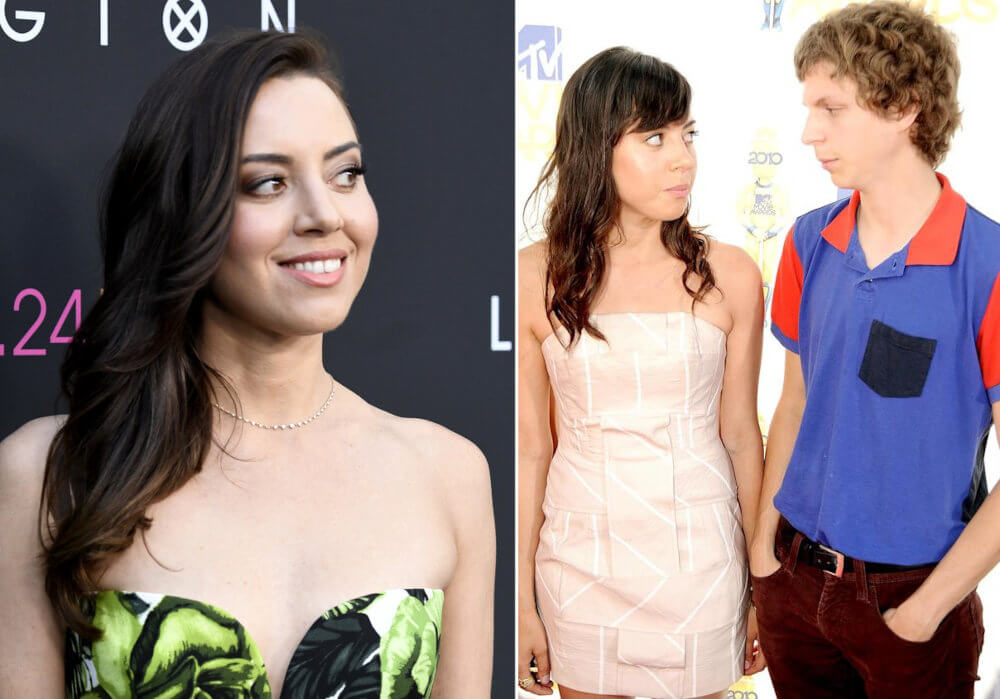 Aubrey's relationship wasn't just a regular, short-term one; they nearly got married in Vegas! When Michael does make it to the headline, it's always shocking.
Aubrey announced to the world around four and a half years after they broke up. It was in their intention to keep it secret since the first day they started dating. Aubrey spoke about this when she was invited to RuPaul's podcast, What's The Tee with Michelle Visage.
The revelation started when RuPaul and Aubrey discussed Scott Pilgrim vs. the World, and RuPaul described Michael as "sexy." Hearing that, Aubrey took her chance by saying, "I dated him for a long time. A year and a half."
She continued, "Michael was just a weird little freak, and we speak the same language." Imagine if they were opened back then, they would've become one of the iconic Hollywood couples.
Aubrey also revealed that the two nearly tied the knot in Vegas. They were already big names by the time they were working together, and according to Aubrey, they drove across the country after shooting the movie; they were pretty determined to go to Vegas and get married.
Unfortunately, she didn't say why she and Michael decided to eliminate the whole Vegas wedding plan. It would've been super epic!
Michael Cera and Charlyne Yi
Besides Aubrey Plaza, Michael was also rumored with his co star in Paper Heart, Charlyne Yi.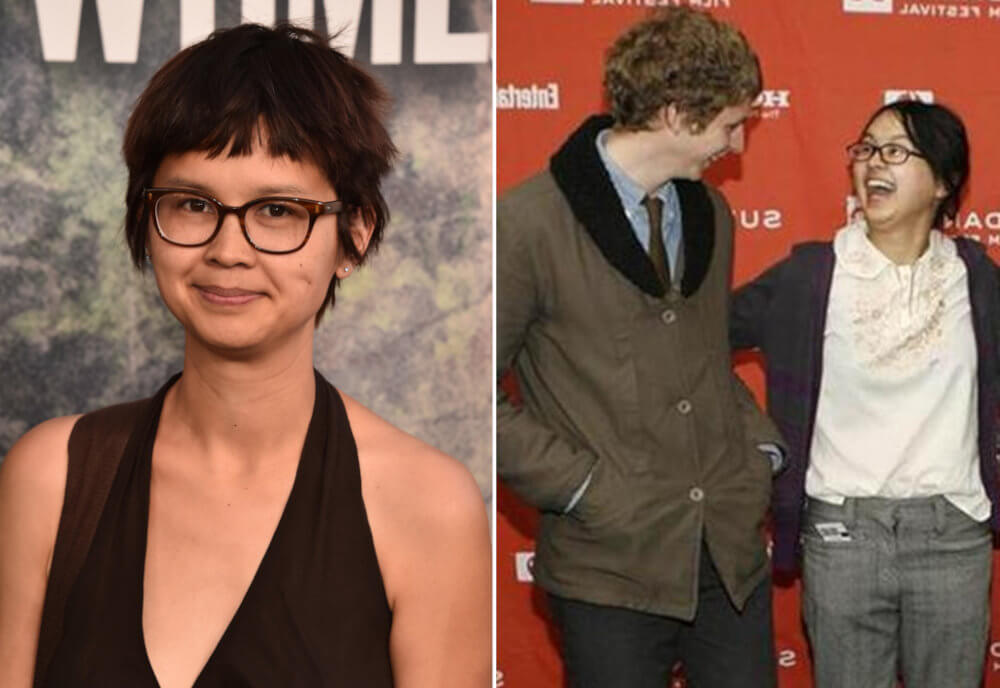 The rumor started going around in 2009 when they were in the middle of filming Paper Heart. The two portray love interests on-screen, and of course, some people expect them to be an item in real life.
Unfortunately, this rumor was denied by Charlyne. She revealed to Moviefone by saying, "We weren't dating at that time."
Charlyne added, "I also heard that we broke up. Someone sent me an article that said I was really sad. It says that I'm sad that we're touring together. But he's actually in Toronto right now filming a movie called Scott Pilgrim.
So that's interesting."Apart from the rumor, Paper Heart became a huge success, and it once again portrays how talented Michael Cera is!