Meet Gregory Smith Wife Taylor McKay: All About His Love Life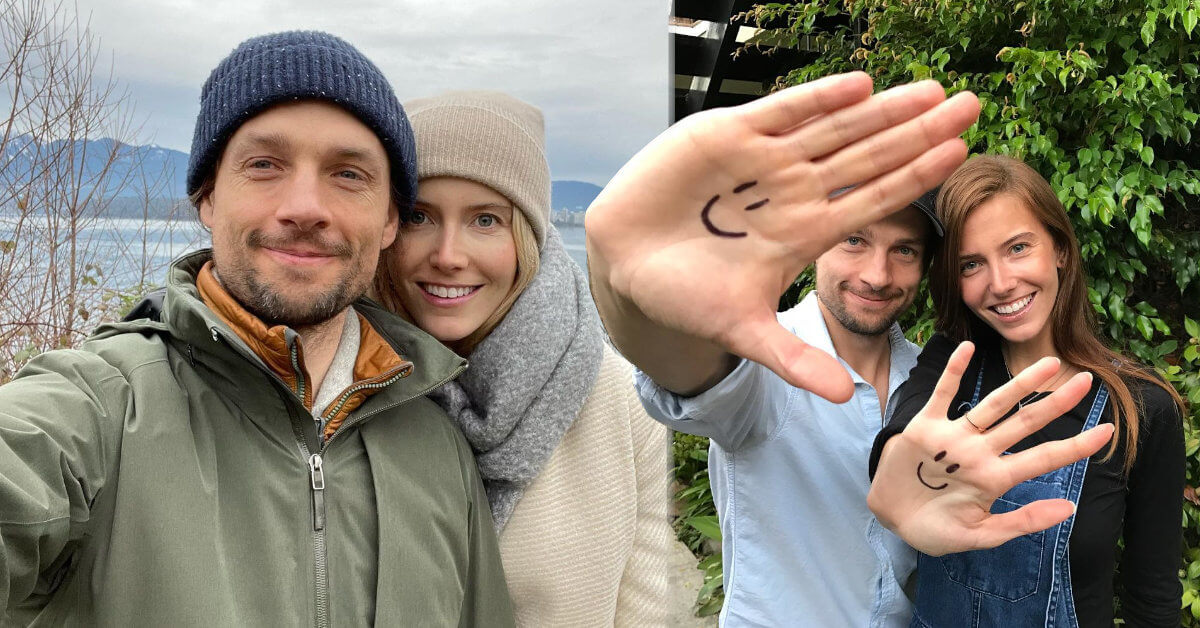 Born into a film-loving family, Gregory Smith began acting when he was only fourteen months old. His father is a British low-budget films producer, Maurice Smith, and his mother is an American teacher, Terrea Smith.
The Canadian-born lad is one of four children, which one of them is also a fellow actor, Douglas Smith. He is mainly known for his role in Small Soldiers and the TV series Everwood.
We will know more about Gregory Edward Smith's personal life here: from family to lovers and rumors!
Smith-en with the Wife and Gorgeous Utah Wedding with Taylor McKay!
Gregory and Taylor have been long-time lovers.
Taylor Mckay is an actress, which appeared on Saving Hope, Dead Rivalry, and Double Date. Though her marriage with Gregory was considered new, you all will probably agree that this two make the most lovely celeb couple that has ever existed.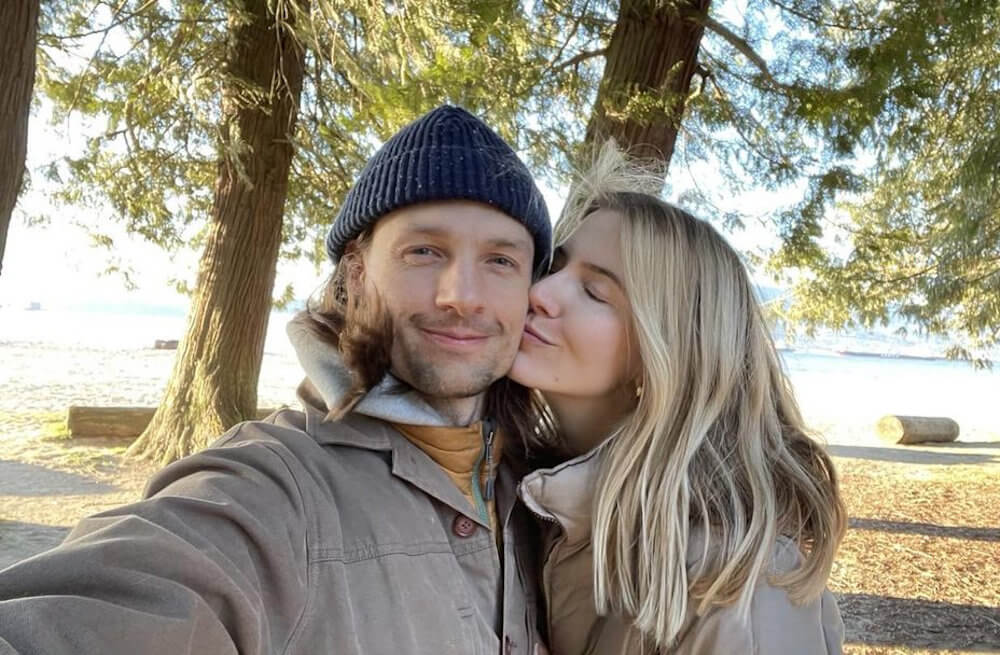 The couple dating history goes way back to 2011, six years before Gregory finally popped the question in July 2017.
Gregory announced the happy news through his Instagram account by sharing a picture of them kissing, with a diamond ring snug on Taylor's finger. He captioned the photo with the caption, "Thank you, taylorjmckay, for agreeing to spend our lives together. You make me so happy. I love you."
Taylor also announced the engagement news through her own Instagram account, with the caption, "On Friday night this man made me speechless…LOVE of my LIFE!"
Gregory proved himself to be a romantic by proposing on Toronto, where they first met, and the same spot they had their first kiss, to be exact!
Taylor recalled the moment on an interview, saying that Gregory brought her to the spot and "started whispering the sweetest things" and that "before I could even figure out what was happening, he was down on one knee."
Their fabulous wedding took place at the Lookout Cabin, Park City, Utah, in August 2018. The happy couple shared a series of pictures to commemorate their wedding day on Instagram.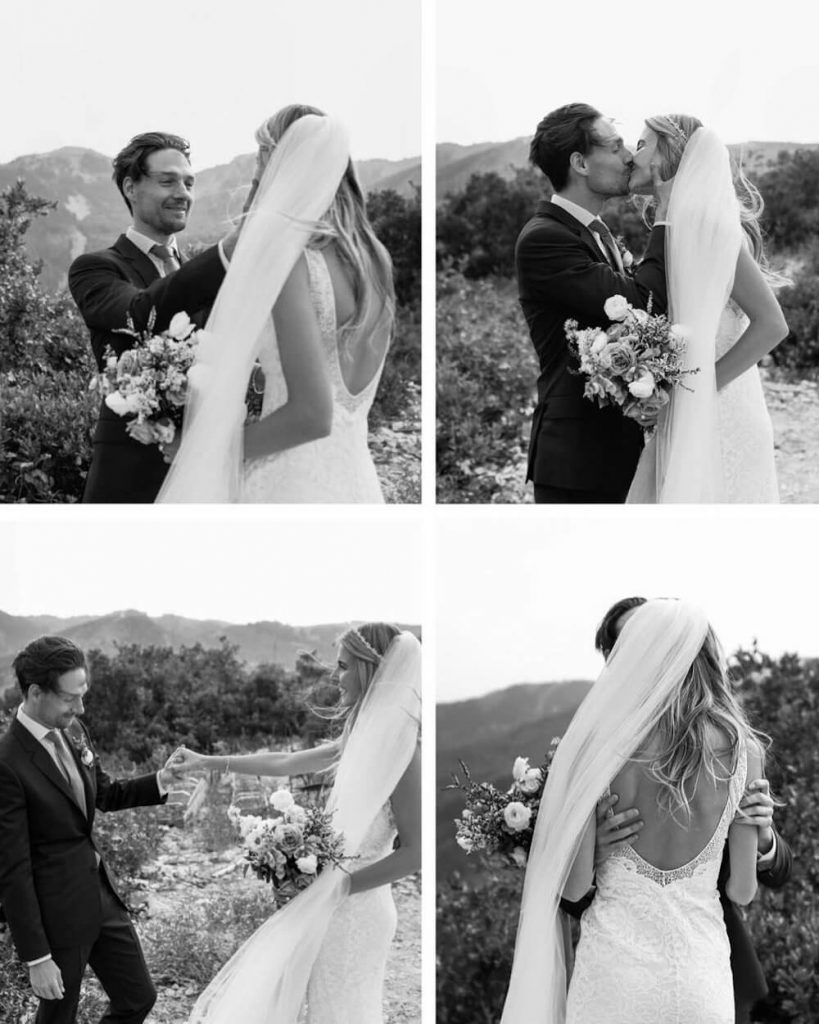 Taylor posted a series of pictures of their rehearsal dinner, with the caption "Heart is bursting, and it's just the Rehearsal." Later, after their wedding, she also posted a picture with the caption "8.18.18 Love of my lifetime!" and another one with the caption "Cloud 9".
Meanwhile, Gregory one adorable, aesthetically pleasing picture with the caption "8.18.18, my beautiful bride, my darling."
Park City itself holds a special meaning for the couple, hence chosen as the place for their wedding. Taylor explained that "over the course of our relationship, it has been a place we go for solitude and relaxation."
There isn't any negative news about this couple so far. Gregory Smith and his wife seemed pretty much in love with each other, happy with their little family. Many people believe that the pair will be more likely to last long. What do you all think?
On Adding a Dog and a Child to the Family
The couple announced that they were expecting a dog in August 2020. Taylor posted a picture of her, Gregory, and their adorable dog at the beach. Gregory was seen sporting a simple white tee, while Taylor was in a two-piece, flaunting her baby bump. "The last four months have been pretty special!" she wrote.
Gregory, meanwhile, announced the news on his Instagram much, much later. In December 2020, to be exact. He posted a picture of Taylor and their firstborn (a dog named Ella). He captioned the photo, "Ella is excited to meet the bun in the oven."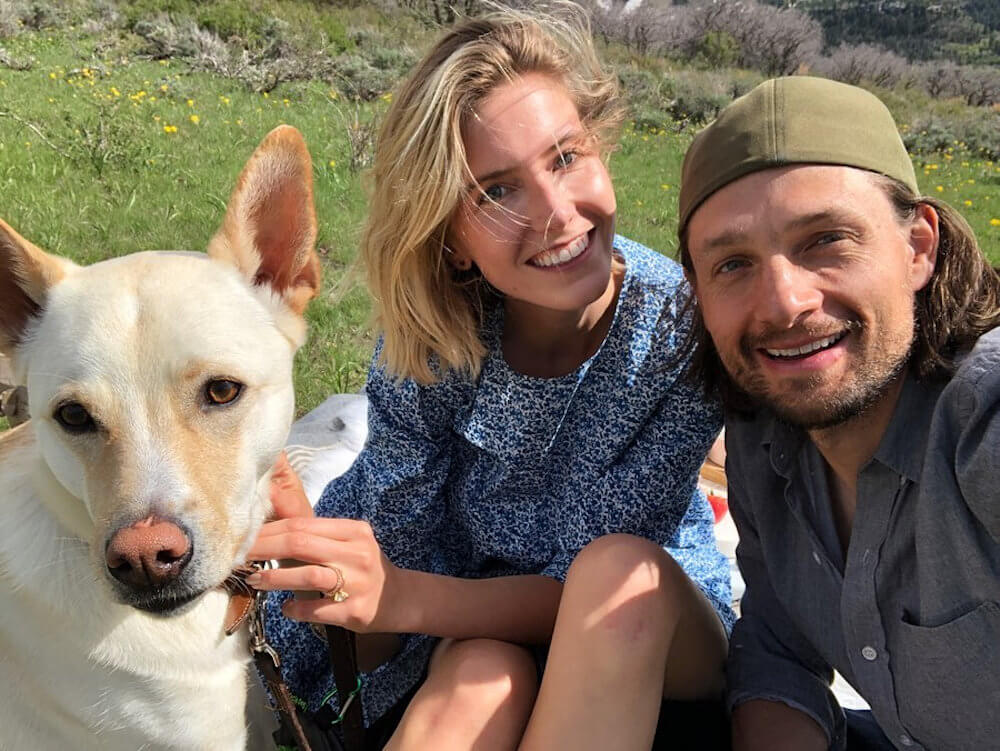 In January 2021, Gregory and Taylor welcomed their first child together, Harry Edward Smith. The announcement was made through an Instagram post on Taylor's Instagram account. She wrote a lengthy caption to express her gratitude.
"Our darling boy, Harry Edward Smith, flew into the world on the 25th of January at 2:59 am just hours after his due date – in 5 hours of intervention-free labor that I'm still in awe and wonder of. He has stolen our hearts forever," she wrote.
Gregory also announced the happy news on his Instagram account, with the caption, "This January, our lives changed forever. Welcome to the world Baby Harry. We love you so much and are so happy to be your parents!"
The pair frequently post pictures on their happy, growing little family on their respective Instagram accounts, showing fans their adorable moments together.
Huge congratulations on the happy new family!
Fun, But Didn't Mean to Last: Young Romance with Ashlee Simpson
Ashlee Simpson was a megastar back in the 2000s. Her breakthrough happened after she frequently appeared on MTV reality series of her sister's married life, Jessica Simpson's Newlyweds: Nick and Jessica. The show quickly became a pop culture phenomenon, resulted in sudden attention to the sisters.
Ashlee then received her series, a spin-off from her sister's, The Ashlee Simpson Show. However, unlike the plot of her sister's show, The Ashlee Simpson Show told the behind the scene stories on the recording and preparation of Ashlee's debut album.
Gregory himself was also a teenage heartthrob back in the 2000s. His role as Greg in Zenon: Girl of the 21st Century, Kate Brasher, Everwood, and American Outlaws, and Harriet, the Spy earned him so much love and attention from the 2000s adolescents.
As some stated that we tend to be attracted to people who are similar to us, we can see it coming when the two teenage stars in the 2000s dated, although briefly. The pair started dating in November 2003 but broke up only three months later, in February 2004.
Ah, young love…
Sadly there isn't much information about these teenagers being love back then. Both Ashlee and Gregory were just kids who tried to have fun with each other and make their way up to the top of their careers. However, it makes us pretty sad because we expect more of their pictures together, right?!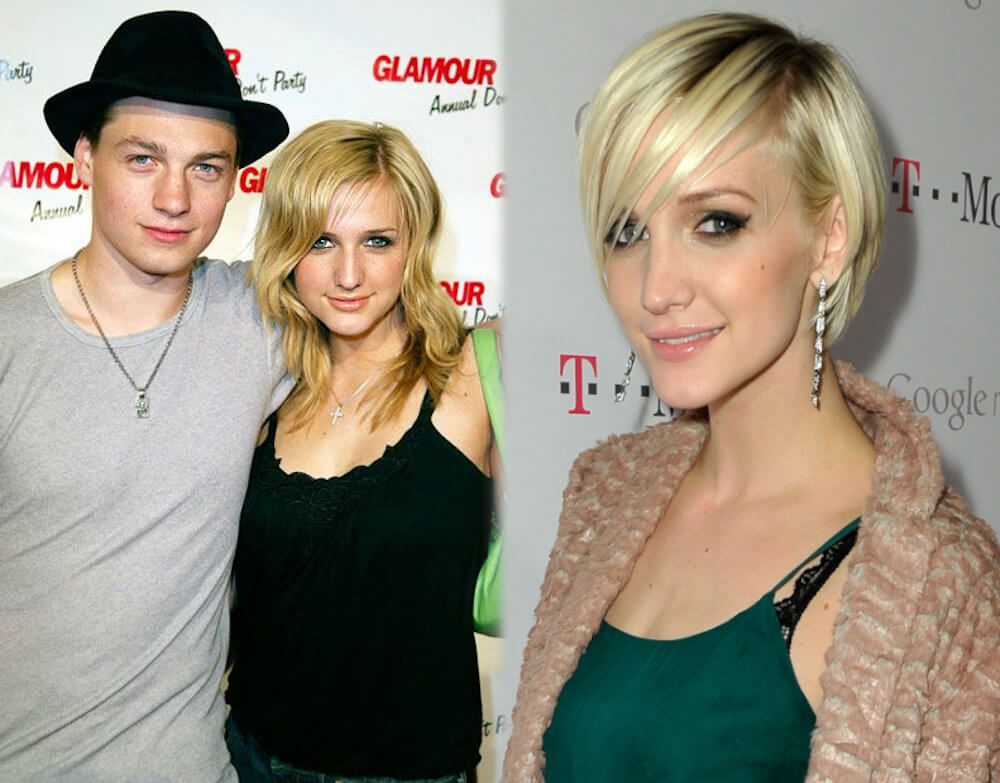 We can see some of their pictures on the internet, but it's not quite enough. The two seemed perfect together: a beautiful teenager being in love with each other.
Most of their pictures were mainly taken when they attended an event together. With her beautiful blonde hair and her casual but-classy attire, we can see Ashlee, paired with Gregory, who wore black most of the time. If there isn't much information we can get from them, we can still enjoy the view.
Both Ashley and Gregory are growing up now, and they looked even hotter than their teenage self. Ashley is currently single after getting a divorce from Pete Wentz, the Fall Out Boy bassist.
Gregory Smith is only linked with two women throughout his life, and one of them was when he was a kid AND only lasted for a short time. Does this mean that he takes his love life seriously and doesn't like to date and playing around with many girls? It seems like it.
Unlike many celebrities in the industry, he is different because he doesn't use his charm and wittiness to play around and not be serious in relationships.
A Lifelong Acting: Gregory's Long-Lasting Career
Since the age of 14 months old, Gregory had appeared in television commercials and store catalogs. His first in-film acting credit was a role in the 1994 children's film Andre. He continued his career in the 1995 Leaping Leprechauns as Mikey Dennehy. He reprised his role on its sequel, Spellbreaker: Secret of the Leprechauns.
His breakthrough, however, was when he was cast for the film Harriet the Spy as Sport, the film's main character's side-kick. After that, he gained further acknowledgment through his role as Greg in the movie Zenon: Girl of the 21st Century.
His talent then landed him a role as Mel Gibson's son on the star-studded historical fiction war film, The Patriot.
The movie itself was full of up-and-coming actors, to name some Heath Ledger, later known for his roles Ennis Del Mar in Brokeback Mountain and The Joker in The Dark Knight, Logan Lerman, later known for his role as Percy Jackson in the Percy Jackson & the Olympians series and Charlie Kelmeckis in The Perks of Being a Wallflower.
Gregory is also known for his several roles on several TV series, for example, his role as the leading character Daniel Brasher on CBS drama series Kate Brasher, his role as Ephram Brown on Warner Bros' series Everwood, also ABC's police drama TV series Rookie Blue.
His acting in Rookie Blue earned him the Golden Maple Award for Newcomer of the Year in A TV Series Broadcasted in the U.S. back in 2016.
Other than acting, Gregory is also famous for his directing ability, proving it numerous times! He has been involved and credited as the director for several episodes on well-known and popular series, such as Rookie Blue, Arrow, Legends of Tomorrow, Riverdale, Supergirl, The Flash, and one of The CW's new series, Superman & Lois.