Mario Lopez Wife: Facts Surrounding His Marriage & Dating History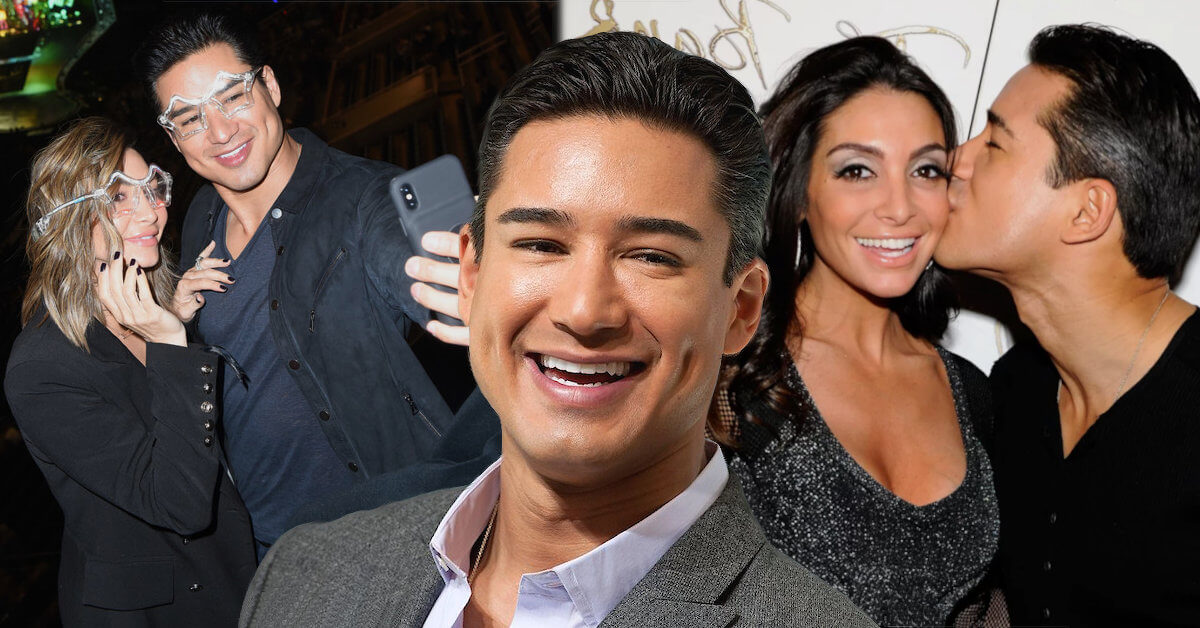 Mario Lopez is not an unfamiliar name for all of Saved by the Bell or X Factor fans. The American actor is mainly known for his role as A.C. Slater in the sitcom and the host in the survival show.
Besides his appearances in various TV shows, Mario is also a reputable author! He has published three books about health and fitness and a children's book that revolved around Mario and his daughter, Gia.
Mario Lopez's Love Story with Wife Courtney Laine Mazza
Mario Lopez and his wife, Courtney Laine Mazza, met for the first time when starring in the Broadway play A Chorus Line in 2008. They made their red carpet debut as a couple a year later at the MTV Movie Awards.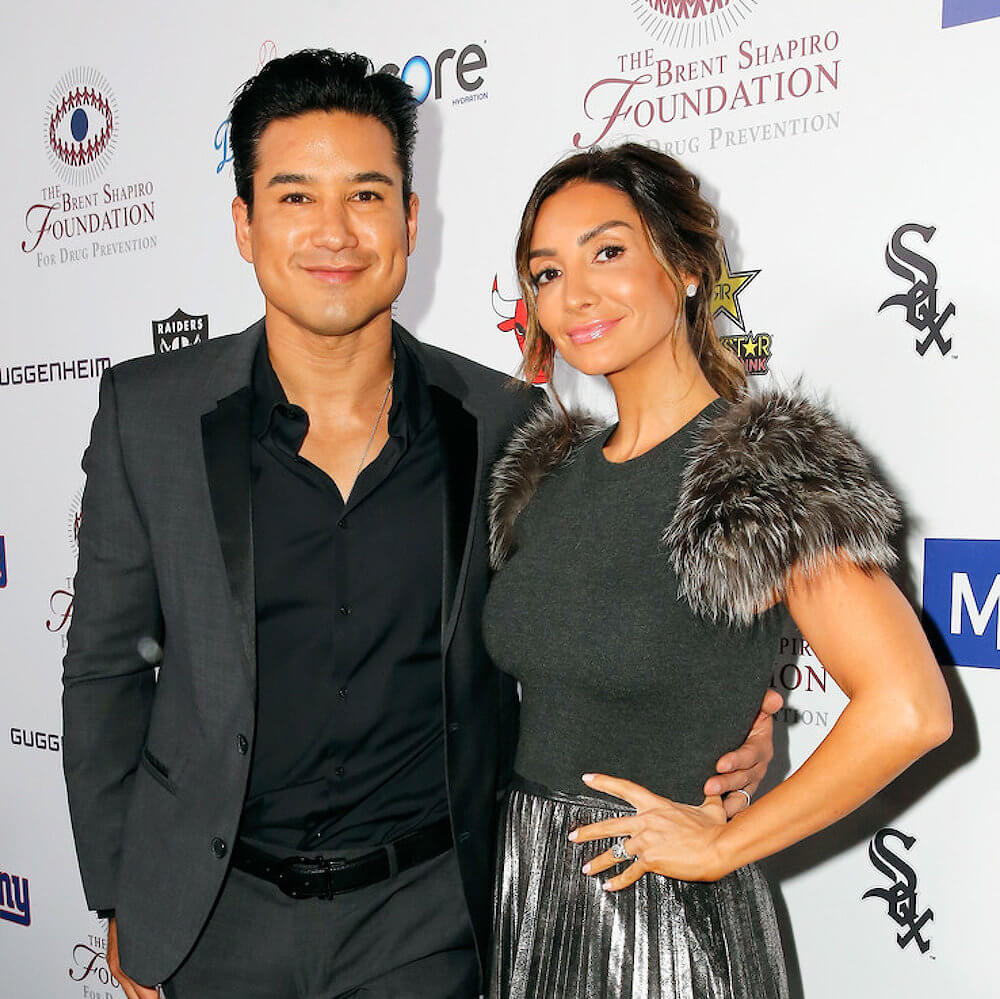 Two years after they started dating, Mario and Courtney welcomed their daughter, Gia Francesca Lopez, in September 2010. Following the birth of their daughter, Mario and Courtney stepped out to a red carpet event at the 14th Annual NHMC Impact Awards together.
Mario finally found the right time to pop the question to his lover: "as the sun was setting."
"I told Courtney that I wanted the mother of my children to have their last name," he recalled to Us Weekly about the time he proposed. He later described that Courtney was "silent at first from shock" before she eventually "leaped for joy and did a little jete."
The couple got married later that year in Mexico, in a ceremony attended by 200 guests. Unlike some Hollywood couples who love to keep their romance and wedding secret, Mario and Courtney decided to share their happy day with the world by airing the ceremony on TLC.
On his wedding day, Mario told that they wanted to expand their family, jokingly saying that they would "wait for the guests to leave" and then they are "getting right on that."
True to his words, the couple announced that they were expecting their second child soon after their wedding.
Mario also admitted that he loves his role as a father "more than anything" and that he "like all the chaos" that comes with having three children under ten years old in the household.
The couple welcomed another child precisely nine months after their wedding, a son named Dominic Lopez. In his announcement of the birth of their second child, Mario stated that he "couldn't be happier."
Mario and Courtney welcomed their third child, another son named Santino Rafael Lopez, in July 2019. Mario announced the birth himself, stating that both the baby and the mother were alright and that Courtney "came through like a champ."
Well, we're still waiting for the announcement for baby number four, Mario!
Mario Lopez's Marriage Annulment with Ali Landry
While Mario Lopez is now a happy family man and even the winner of the Father of the Year award, he admitted that it took him to learn it "the hard way" before settling down into the man he has become.
"I know I made my share of mistakes," he admitted in an interview "And sometimes, big ones," he added.
One of those mistakes was in the form of his marriage annulment with former Miss USA, Ali Landry.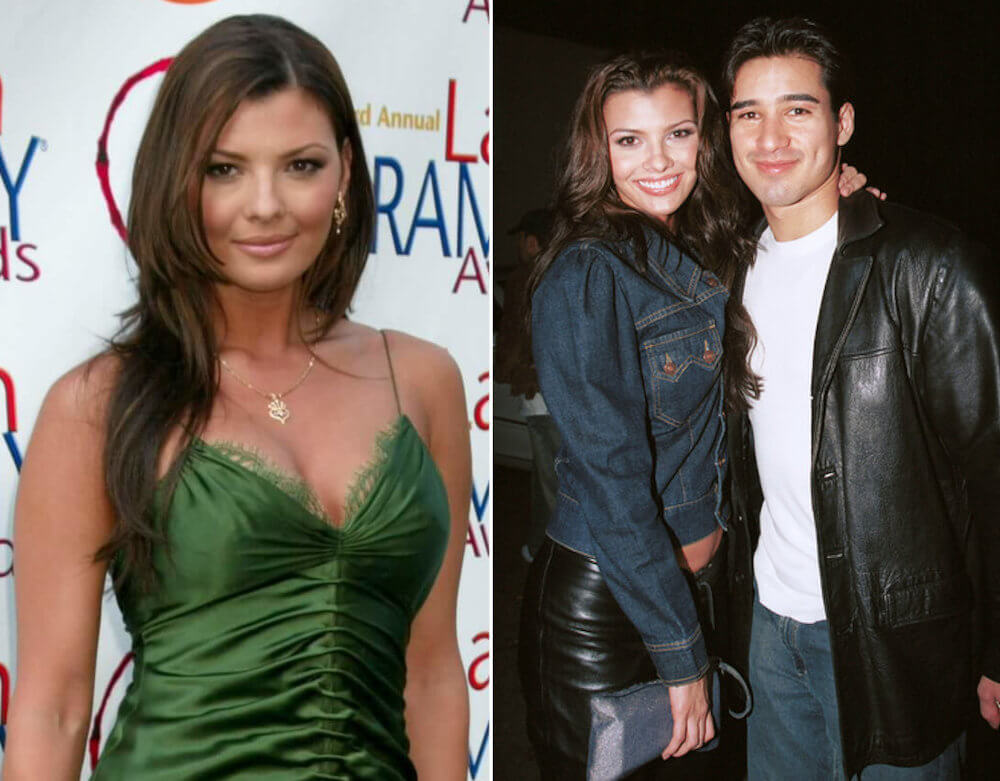 Mario Lopez and Ali Landry met at the 1998 Miss Teen USA Pageant for the first time, which Ali once won back in 1990. The couple hit it off almost immediately and started dating for six years.
In 2004, Mario proposed, and their wedding was set to take place. Unfortunately, what seemed to be the fairytale of a perfect, long-lasting couple came crashing down just days before the ceremony was held.
Mario and Ali exchanged vows in Puerto Vallarta, but their marriage was annulled only two weeks later, reasoning that Mario had been unfaithful before their wedding.
To say that the public was stunned was an understatement, considering the pair had never been the target of malicious rumors throughout their six years of relationship. Mario was the first to open up about the incident in 2011.
"It was my bachelor party," he confessed on Howard Stern's radio show. "And we went, we had a good time," he continued.
Mario also shared that his unfaithfulness had stemmed from his unwillingness to tell Ali that the plans for his bachelor party had changed.
"I said I was going to Cabo, to go marlin fishing," Mario recalled. "Then my cousin surprised me," he added, saying that they went on the tour around Mexico instead.
"I figured at that point it was easier to ask for forgiveness," he reasoned when asked about the reason why he didn't come forward to his then-fiance.
His cover was blown after a picture of him cozied up with another woman at the poolside surfaced. Ali's sister eventually found out and told Ali. When the former Miss USA confronted him, Mario admitted that he "was not ready to settle down."
"I think when you go out for a few years, you either take it to another level or you break up, right?" he reflected on why he decided to propose to Ali if he wasn't ready. "I confused cold feet with not being ready," he concluded.
Following Mario's shocking confession, Ali shared her side of the story a year later in an interview with Wendy Williams.
"I had heard something right before the wedding," she recalled. "He swore that it was not true, but I had that feeling in my gut," she continued.
Ali also shared that one of her friends offered to tap Mario's phone to find out whether or not he was being unfaithful, but Ali refused.
"I don't want to tap his phone," she stated. "This is the man I've been with. I should trust him," she continued.
Their romance ended years ago, and Mario and Ali have long moved on. Ali married Mexican movie director Alejandro Monteverde in 2006 and has three children together. Mario Lopez married actress Courtney Mazza in 2012, and the couple also has three children.
A Ladies' Man: Mario Lopez Dating History
Years before he found his soulmate in Courtney Laine Mazza, Mario Lopez is known to be a ladies' man. 
Mario admitted that he and singer Fergie were once involved when they starred in Kids Incorporated during their early teenage years. Mario even went on to admit that Fergie was his first kiss!
His castmates-turned-lovers tendency didn't stop there. He dated Saved by the Bell castmate Tiffani Thiessen from 1991 to 1993, despite the relationship being on and off multiple times. He also dated his Journey: Absolution co-star, Jaime Pressly, from 1997 to 1998.
Mario dated actress Heidi Mueller briefly in 2006. Unfortunately, their relationship didn't last long, and Mario moved on with his Dancing with the Stars partner, Karina Smirnoff, later that year.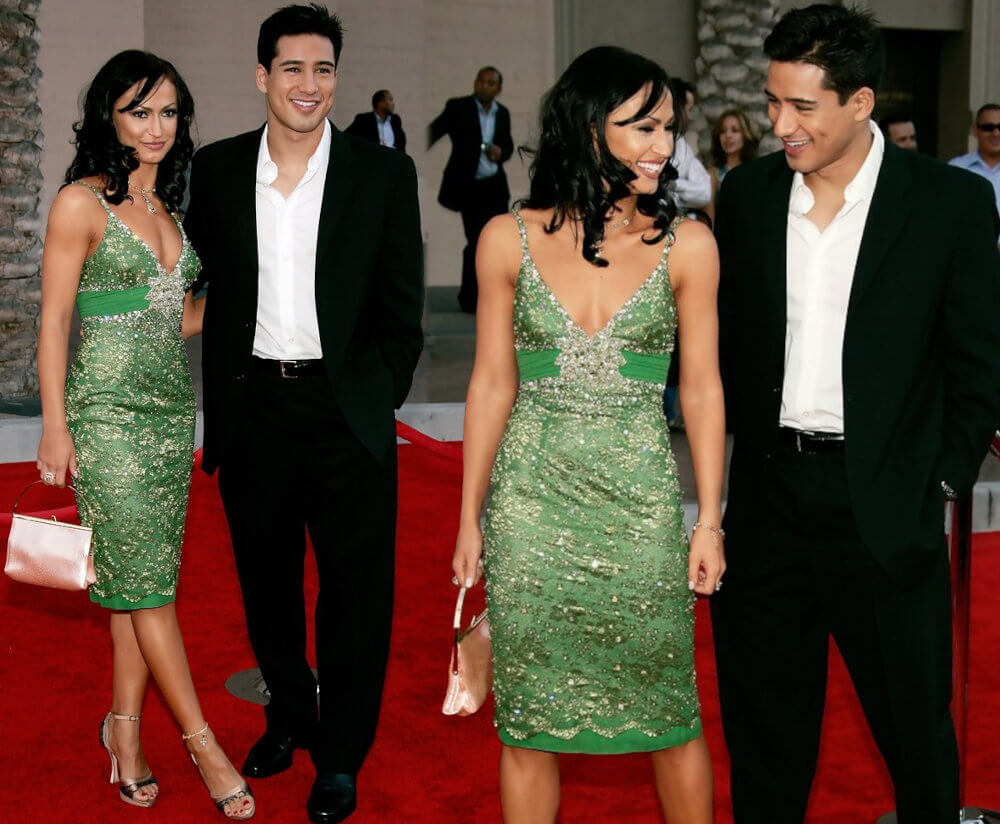 Mario and Karina dated for nearly two years before breaking up in June 2008. Regarding the reason for the split, Karina's representative revealed that their relationship "wasn't heading in the right direction."
The reason turned out to be yet another unfaithful fling by Mario, as Hooters calendar model Meagan Cooper revealed to E! News that Mario and her dated secretly for a year while he was still dating Karina.
Meagan claimed she didn't know that Mario and Karina were still dating because he told her that "Karina just left her stuff there and was moving it out."
A huge red flag if you ask us!Mario was also rumored hooking up with the superstar Britney Spears, following his confession in his memoir, Just Between Us, that he once had a one-night stand with a "mega pop star."