Lisa Kudrow Husband: Find Out About Her Married Life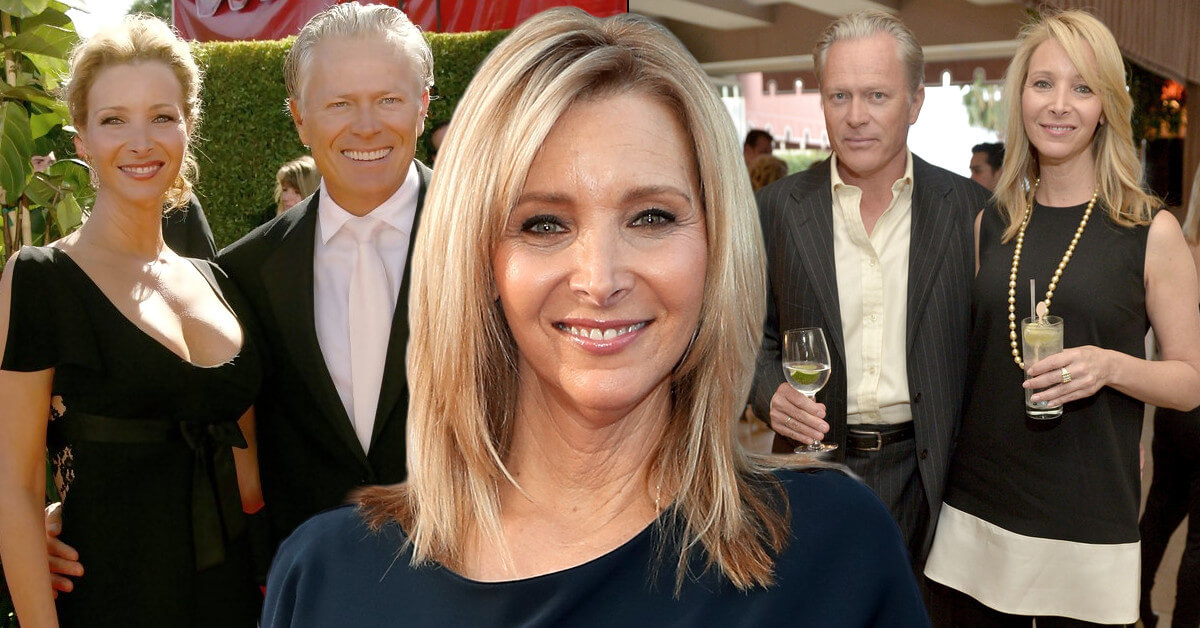 For any of you who are a big fan of the series Friends, you must be familiar with the actress who portrays Phoebe Buffay, Lisa Kudrow. She's not only an actress but also a comedian, writer, and producer. 
Since her appearance in Friends, Lisa's career has been sky-rocketing. She then got a role in some prominent movies, including Mad About You and Easy A. Lisa also got several Awards, such as Primetime Emmy Award and two Screen Actors Guild Awards.
So, what about Lisa's personal life and relationships? She has been pretty private about that, but it's not impossible to find some information regarding Lisa's relationships.
Lisa Kudrow Has a Husband for 26 Years
Lisa Kudrow is winning in life when it comes to romantic life. She has a loyal and loving husband who always supports everything she does. That man is a French advertising executive, Michael Stern.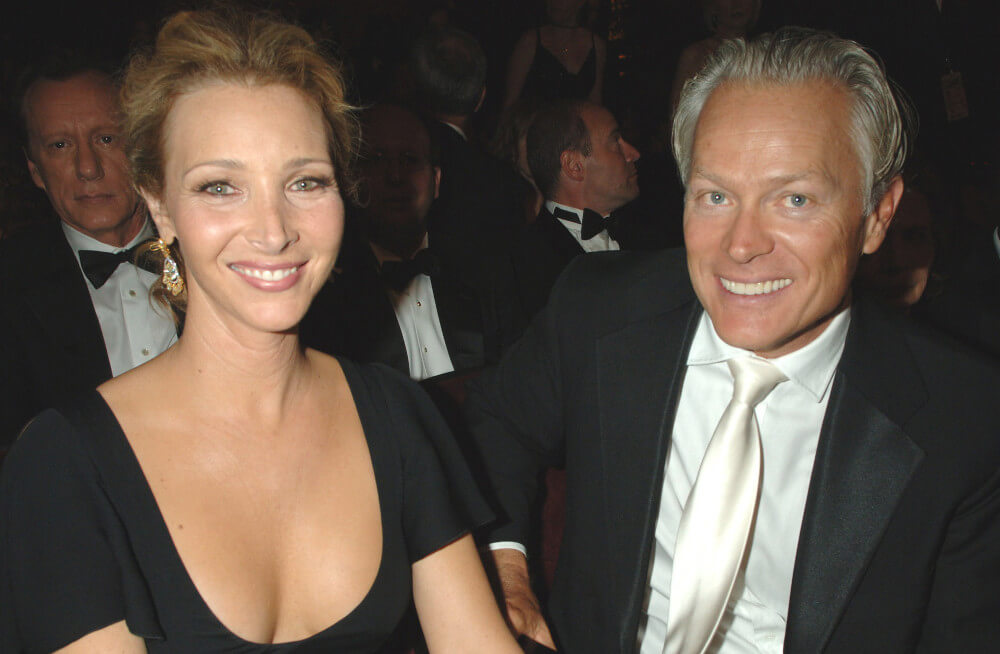 What's more remarkable about them is they've been staying together for 26 years! Michael Stern and Lisa Kudrow are also parents of one, Julian Murray Stern.
The pair first met in 1980, when Michael was dating Lisa's roommate. Despite dating someone else at that time, Michael admitted that he had an instant crush on Lisa. But, he still respected the relationship. The thing that he didn't know was the fact that Lisa also had a massive crush on him back then.
"I was living with a French girl, and he had just moved here, and they were dating when we first met," said Lisa in his interview with The Daily Mail. 
She continued, "But I'm freakishly polite. So, I saw him and went, 'Well, he's the perfect man, and it's all ruined because now they're together, and I can't try to start something with him."
Their first encounter was only filled with having a crush on each other because there was nothing that Michael could do. It was six years later that they finally hit each other up.
Six years after their first meeting, Lisa and Michael met again at Lisa's former roommate's birthday party, and this time, they didn't want to waste any more time. Their connection grew stronger since their second encounter, and the rest is history.
Long story short, Lisa and Michael tied the knot on May 27, 1995. Their wedding happened only a week after the first season of Friends was aired, and the series' success only added to Lisa's overwhelming happiness.
"When Michael and I decided to get married, we understood that we're not promising to love each other forever because you can't do that, but we promise to work on whatever problems come up," Lisa stated in her 2014 interview with Glamour. 
Their attempt to work things out together no matter what happens is the primary key to their nearly thirty years of marriage. There is no successful marriage without hard work from both parties, and this pair is the perfect embodiment of that.
Not only that, but their respect for each other's independence also plays a significant role. Living together as a husband and wife don't mean that they have to limit each other's desire to have fun outside the house. It also means that they trust each other so much, to the point that they don't worry about their partners having a life besides their family lives.
"I think people get in trouble when they assume they're supposed to be one unit, in sync about everything. Marriage is like being on a team. Each teammate is different, but you have the same goal," Lisa explained.
When Lisa Kudrow and Michael Stern Had to Quarantine Away from Each Other
Lisa and Michael's marriage might sound all love, but it wasn't always easy. We know that hard work and understanding are their main thing, but things could get tougher when Lisa and Michael had to live away from each other.
On their 25th wedding anniversary, they had to quarantine in separate places. Last 2020, Lisa was quarantined together with her child while Michael was in Palm Springs supervising work on their house.
However, being away on their essential days wasn't the first time for them. Since Lisa Kudrow and and her husband were pretty busy with their work, they understood that it was part of their job responsibilities, and they had to make peace with all of that.
"We are so used to not being able to be together on our anniversary. We were like, 'Oh, well. Does it matter? I love you. Do you still love me? Yeah. Great. We're good," Lisa said when she appeared on Jimmy Kimmel Live.
Being committed to each other is one thing, but entering parenthood is a whole new level. This pair doesn't only does an excellent job in being a husband and wife but also as parents.
Lisa and Michael's Take on Parenting
When talking about being a mom, even though Lisa tried her best to be the best mom she could be, she still admitted that she's never been prepared for that. In her interview she, she said, "Nothing on planet earth prepares you for being a mother."
She understands why so many mothers experience difficulty holding on and keeping their sanity. But, it wasn't an excuse to stop trying to give her best for her son.
Julian Murray Stern was born in 1995, and it seems like Lisa and Michael didn't plan to add any more family members. And it wasn't because they didn't want to, but because her son never wanted to have any siblings.
"Julian made it clear from the moment he could speak that he didn't want a brother or sister. It just worked out that way anyway – but to this day, he'll say 'Thank you," Lisa admitted to Seramount.
Lisa and Michael respect anything that Julian wants. Not only in the aspect of having siblings but to be whatever he wants and pursue anything that he's passionate about.
Fortunately, having two famous parents doesn't make Julian addicted to the spotlight. He's mature enough to understand that constant exposure to the media can significantly impact his personal life. And Julian is very private about his personal life, and he learns best about that from his parents.
But, Julian is serious about following Lisa's career path. He studied the film program at USC and already graduated on May 13, 2022. His graduation photos are everywhere on the internet, and we can see Lisa's proud face standing next to his son, wearing a graduation cap and gown.
Apart from all the happy moments and gush that Lisa and Michael shared, this family continued to enjoy their private lives and live the best lives that they could have.
Lisa Kudrow and Conan O'Brien Were Better Off as Friends
Although Lisa's marriage with Michael had stayed for as long as we can remember, it turned out that Lisa also had a romantic past with another big name. She used to date the famous host of The Tonight Show with Conan O'Brien, Conan O' Brien (isn't that obvious enough?)
It all happened before Lisa got her big hit on Friends, and both of them started their journey in the entertainment industry together. After hearing this, we might all expected that they were an item for at least more than a year, but the reality was different.
However, their relationship only lasted for a few months. Lisa and Conan had many nice things to say, but the two also admitted that they were better off as friends.
"He was really smart, funny, and thought I was funny. But, we found out that we were better as friends," Lisa told More Magazine.
Conan also has nothing but nice things to say about his ex-girlfriend. When he was asked to describe what kind of person Lisa was, Conan said that Lisa was "the most grounded of anyone."
Lisa and Conan were well aware that their relationship didn't work out. However, even decades after they broke up, they still can enjoy talking together in interviews – and on many other occasions. It's a wholesome feeling when we can still be friends with our exes.
Lisa appeared on Conan's show multiple times, and we can see that these two had the best chat that they could ever have.
In one interview, Conan brought up the pandemic situation, and he remembered that Lisa had been "ready for this moment for her whole life."
"I've known you for a long time, and you're the person preparing for this pandemic since the day I met you," Conan said. The interview happened on one of The Tonight's Show episodes.
Conan added, "You are someone who studied biology and chemistry. You always used to be telling me over the years that a pandemic was coming, and you liked to hunker down." Awe, isn't that romantic that Conan still remembered those little things?
Lisa replied with a laugh. We always respect this wise and mature couple! From seeing Lisa and Conan's interaction, we can see that it's always possible to befriend our former lovers and not hold grudges about everything that had happened in the past.