Is Lauren London Dating Anyone? Her Love Life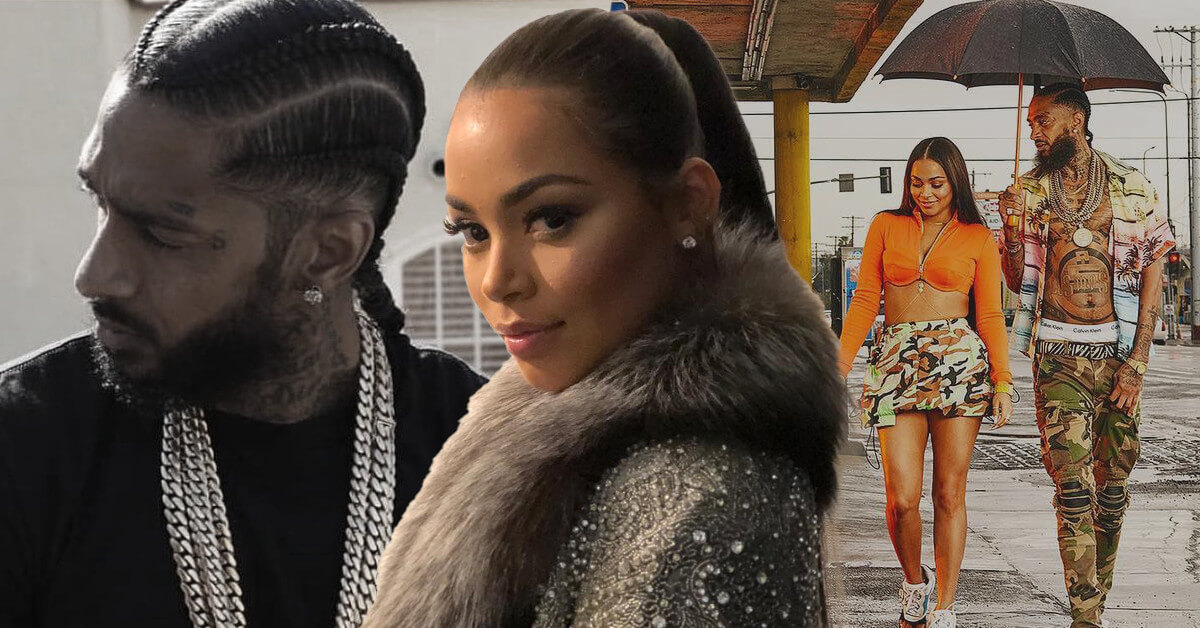 An actress named Lauren Nicole London was reportedly still grieving about losing her dear husband, Nipsey Hussle.
The fact that Nipsey had already gone made Lauren London suffer from memory loss, and how Lauren mustered up the courage to tell her kids about their father's condition.
Even when Lauren London was the one who needed consolation, she always tried to be strong and even tried to be the best example for her kids.
However, aside from the news about Nipsey's tragedy, how were the stories about Lauren London's love relationships? Let us dig into the truth thoroughly below.
How Did Lauren London Meet Her Husband, Nipsey Hussle?
So, the first event between the couple was that Lauren London tried to buy copies of the Crenshaw mixtape from Nipsey Hussle in 2013. The compositions were not for herself but actually for her co-stars.
Although people might think it could be a cheap gift, Lauren considered it precious since Nipsey was quite well-known among hip-hop fans from Los Angeles. The hip-hop titan also managed to sell each copy for $100.
From that day, Lauren made her move by following Nipsey on Instagram. However, the one who initiated sending a DM first was Nipsey, after he followed Lauren back. Since that day, the two had been together for five years.
Lauren London and Nipsey Hussle were always doing everything together, from raising their little boy to fighting TMZ's engagement rumors.
Unfortunately, Nipsey Hussle was ahead of her, leaving her so soon in 2019. But Lauren had no chance to grieve forever, as she needed to deal with her children's emotions after Nipsey passed away.
Lauren revealed on a podcast called In Real Life how she helped her children through this painful situation.
"Their grief shows up in different ways," Lauren explained. "Kids internalize everything until they get to their teens, so I'm sure I'm trying my best to help them cultivate how to deal with their emotions as best as I can through therapy.
And I try to be the best example. They see me meditate. They come with me on my spiritual retreats."
And it had been a great blessing that her kids motivated her to keep going. Being around her kids, Lauren was sure she would endure all of this.
Dear Nipsey Hussle, may your soul rest in peace. And Lauren London, we know that you could go through this. Keep going on. You deserve to be happy.
Now, let us move to Lauren's previous love affairs below.
Lauren London's Boyfriend: Was Lauren London Dating Lil Wayne in the Past?
Before Lauren had a relationship with Nipsey Hussle, the actress was related romantically with Lil Wayne, although they had an on-and-off relationship from 1998 to 2009.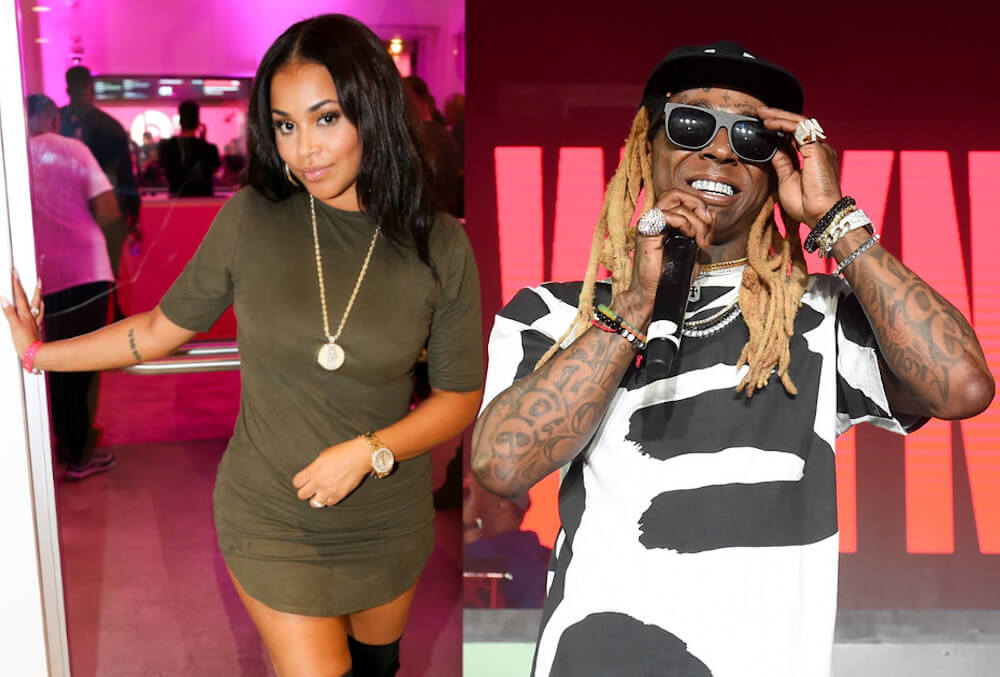 Lauren met her ex-boyfriend for the first time when she was just 15. The two even shared a son named Kameron. In an interview, she told the media about her relationship with Lil Wayne.
Lauren said, "I've known him a very long time, and we were in a relationship that didn't make it." While reminiscing, she continued, "We tried more than once to revive it, and we were engaged briefly years ago.
Unfortunately, we eventually parted ways. People see the 'Lil Wayne' persona and think they know who he is. My son's father is an intelligent, loving, and lovable person who will always be a dear friend. That's all."
Although Lauren London and Lil Wayne couldn't make their relationship keep going, Lauren always had nice things to say about her ex. Even after she learned that Lil Wayne also impregnated a singer named Nivea, Lauren didn't even try to speak poorly about Lil Wayne.
That was quite mature. Lauren was a woman who didn't mind clearing up all the rumors and telling the truth. Lauren is a nice woman.
And in the end, Lauren London was linked with Nipsey Hussle, and Lil Wayne was dating a model named Denise Bidot as of July 2020. This parted way may be the best for both of them.
Are you ready to dig up the relationship facts between Lauren London and Trey Songz? Check it out below.
Love Affair between Lauren London and Trey Songz
While Lauren London had an on-off relationship with Lil Wayne, the public wondered if she also had a thing with Trey Songz back in 2013. However, the actress denied the news, even though Trey Songz told 106 KMEL that the actress was a significant person to him.
Trey also added that he loved her, even though they were only great friends.
Even the media liked to spice things up. One of them said that Trey Songz and Lauren London had been dating for a year and a half.
They also said Lauren London broke up with Trey Songz because the actress was fed up with Trey's 'wandering' eye. That was quite wild, even though the media should have already known that Lauren denied the news.
Lauren London emphasized the denial by saying, "We are not together. We just took a picture together. I know him, and he's a great guy, so I laugh at that." And no matter how many times Trey Songz tried to suggest that he dated Lauren London in the past, Lauren never responded publicly to his claim.
This news was first coming since Lauren London and Trey Songz took a picture together at an after-party for the premiere of Fox Searchlight Pictures. This after-party occurred on September 25, 2013, in Los Angeles, California.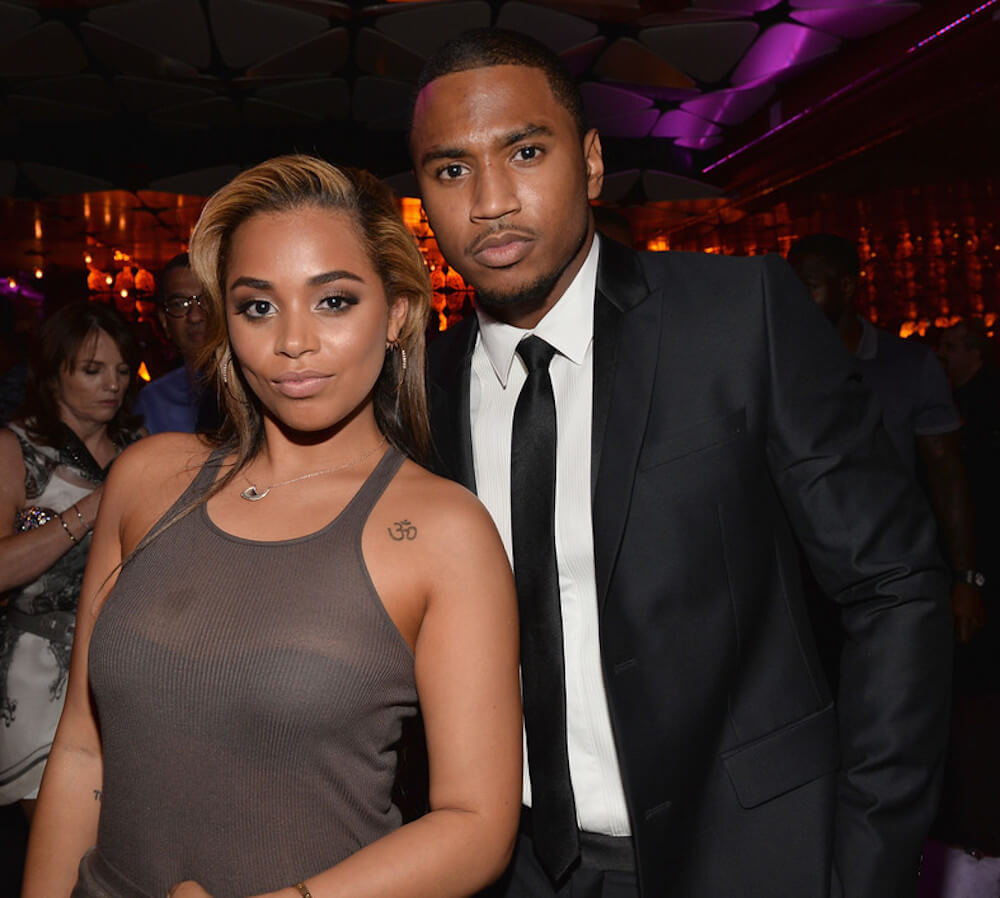 In the photo, Lauren London wore a sleeveless brown shirt, while Trey Songz rocked an elegant black suit. They also took a picture with Paula Patton and Affion Crockett at the party.
After reading this, you might think Trey Songz is a persistent guy. Even after all those denials made by Lauren London herself, he wouldn't give up, even spicing things up so that the public would believe his story.
That would be very inconvenient for Lauren London, but glad that everything went well until the actress married Nipsey Hussle.