Take A Sneak Peek Into Keyshia Cole's Personal Life And Know More About Her Boyfriend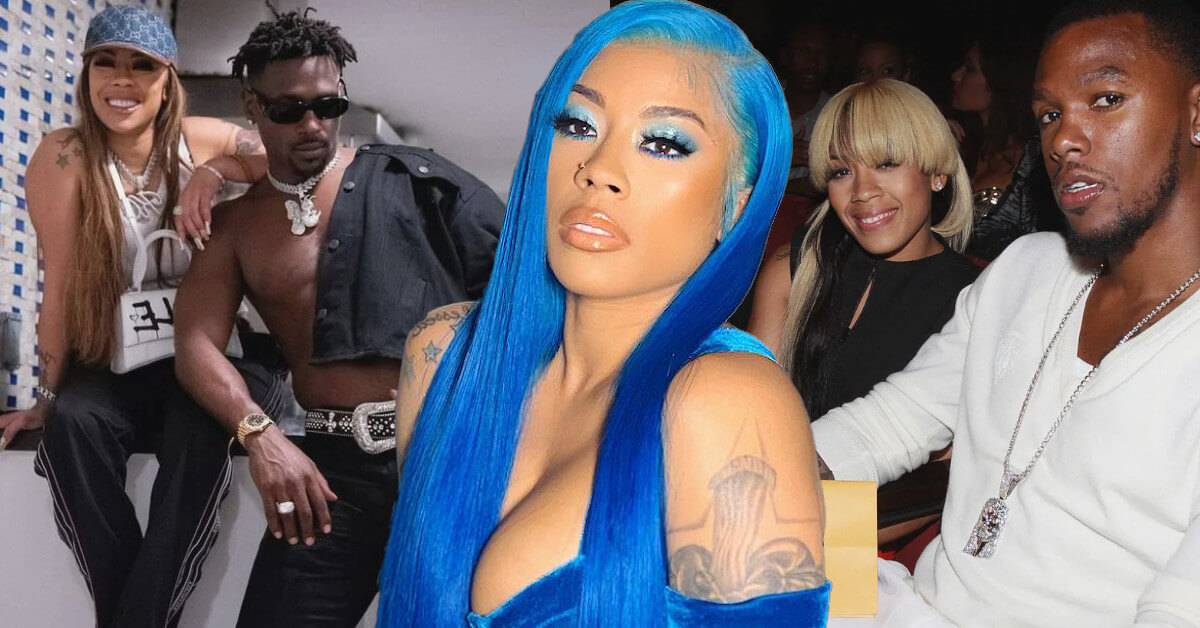 An American singer, songwriter, and television personality – Keyshia Cole – is currently single. She had a thing with Antonio Brown in 2022, but the relationship didn't last long.
The singer was rumored to be with several guys, such as Niko Khale and Antonio Brown. Keyshia was also divorced from Daniel Gibson in 2020.
Were those reports just rumors, or could they be the truth? Let us see the full story below.
Keyshia Cole's Boyfriend: Antonio Brown
Keyshia Cole and Antonio Brown first sparked the romance rumor in April 2022. After collaborating on a song for Antonio's album Paradigm, the duo became a set.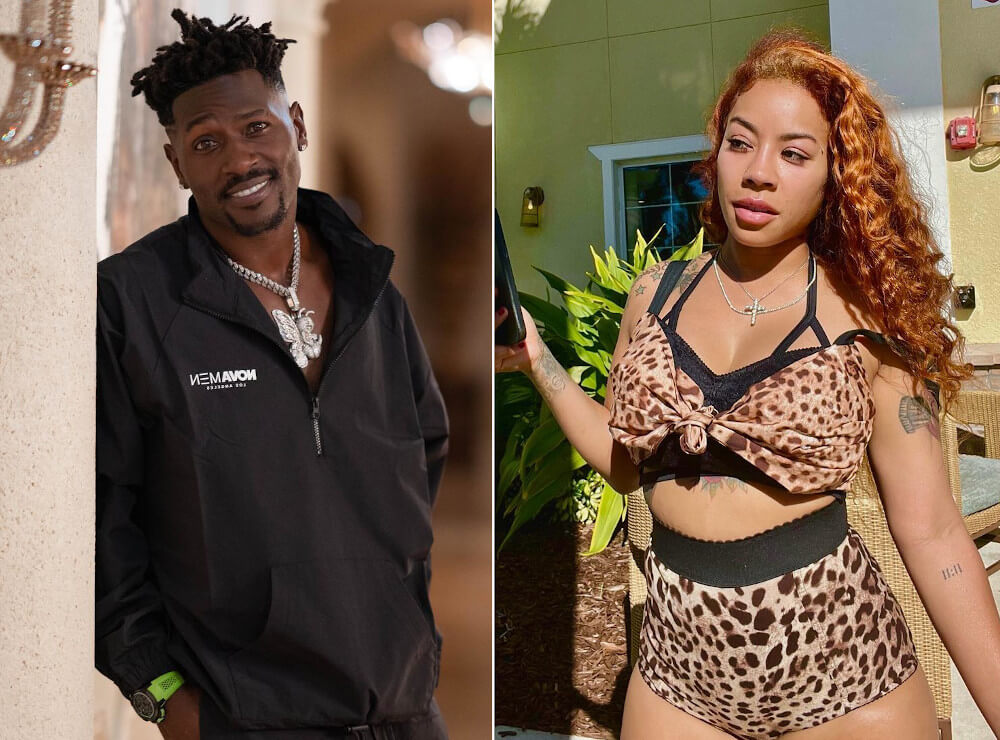 And then, things seemed to be advanced, as Keyshia kept praising Antonio Brown for being so talented.
"He is talented, for sure. I love the body of work that he created. He's going to be great. Yes, I do. I wouldn't have collaborated with him if I didn't think he'd be great."
She also believed that everything would be possible for Antonio if he put his mind to it.
After all the praises she landed on Antonio, things also seemed to get better for a few weeks. Keyshia proved this occasion by sharing photos of Antonio and herself on her Instagram. Keyshia also added a caption below the picture, saying, "Missing him a lot."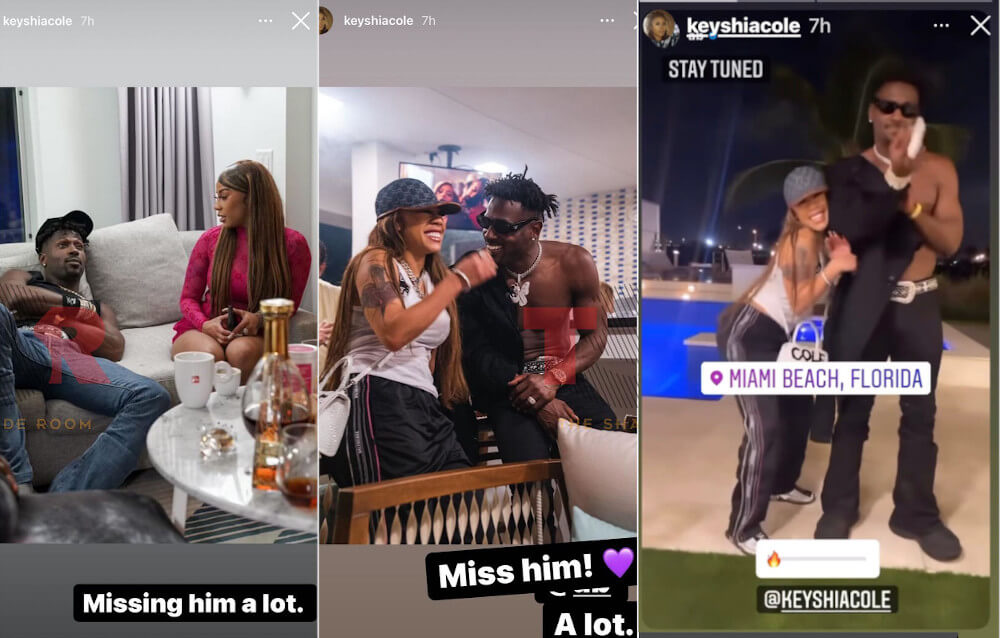 Unfortunately, their relationship got worse after that. Antonio once posted an Instagram post (he had already deleted it) containing a video of Keyshia dancing. In the video, we could see Keyshia put the initial "AB" as a tattoo on her back, which was the initials of Antonio.
This video made Antonio Brown mad, and he tried to reject Keyshia Cole by saying, "You Ain't Pimpin' Until You Hit An RnB Diva."
And later, Antonio also stated in his live stream, "Keyshia Cole, I'm a player, man. We don't want you, Keyshia," with the camera pointed away from his face.
That was quite harsh, but this explained their short relationship. Antonio's statement hurt Keyshia, but she understood that Antonio didn't like her anymore. She said, "Antonio was like, 'Baby, I liked you at first, but now I don't.'"
Let us now see the relationship details of Keyshia Cole and her ex-boyfriend, Niko Khale, below.
Keyshia Cole's Ex-Boyfriend, Niko Khale
Keyshia Cole and Niko Khale were the favorite pair of all their fans. The lovebirds were connected through an interview in 2019.
"I was on Instagram, and I saw Niko, who had done a kind of remix to my song titled Let It Go. I was like, 'I felt like I felt his lyrics.'
Then, I just went to iTunes and tried to check him out, listened to some more of his lyrics and everything like that."
Keyshia continued, "And the more I listened, the more I liked it."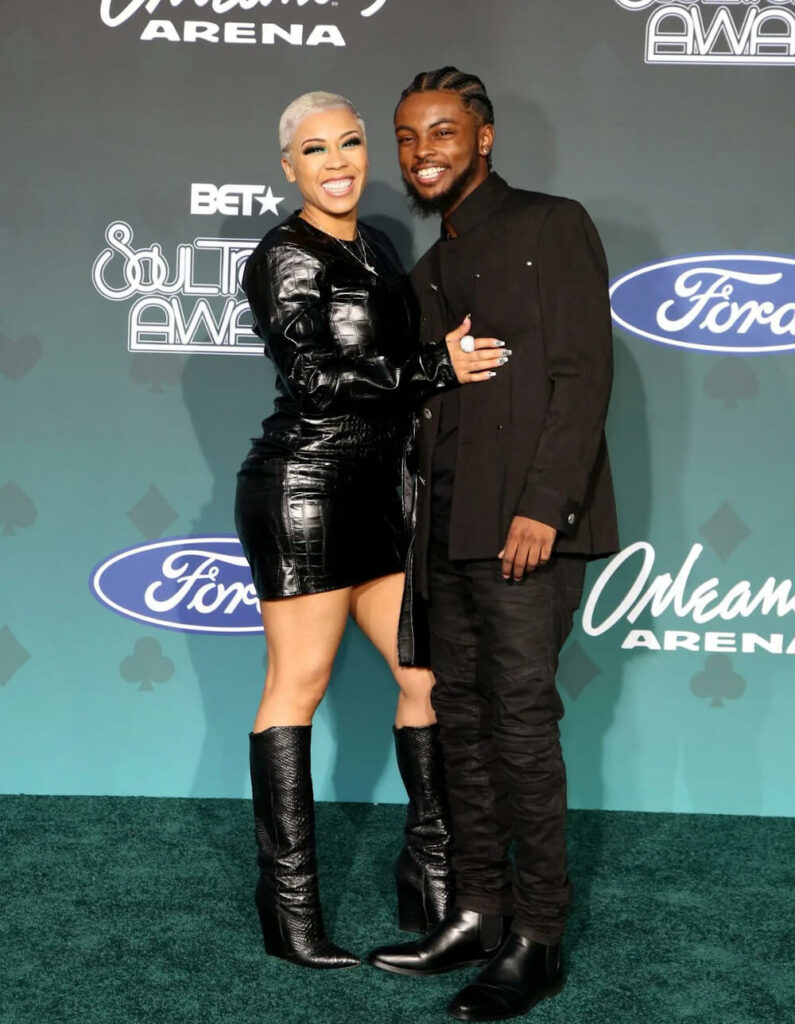 Unfortunately, Keyshia and Niko were no longer a couple. It was great that the recording artist co-parented harmoniously, as the pair shared a son named Tobias Khale.
However, the public seemed to have misunderstood Keyshia, allegedly keeping Tobias away from him.
Keyshia said, "The baby is with his dad and grandparents. And we switch it off every week. Don't be silly, saying rumors like that."
This statement was proved by the Instagram post that Niko shared. He posted a photo where Tobias and himself were at the zoo. Niko put a caption for this photo, saying, "As GOATS, we must feed each other."
The post brought many lovely comments from the fans. Some said Niko was a fantastic dad, and Tobias seemed to care for the goats around him. Niko did his best to teach his son to be kind and respect animals, which was proved through this post.
The relationship between Keyshia and Niko made fans quite sad. The fans were still hoping that one day, the pair would reconcile. But it already happened. We could expect that everything will go differently than we wish.
Keyshia Cole's Boyfriend: Maino
In 2009, rumors floated about how Keyshia Cole was in a "love triangle" with a rapper named Maino and Daniel Gibson.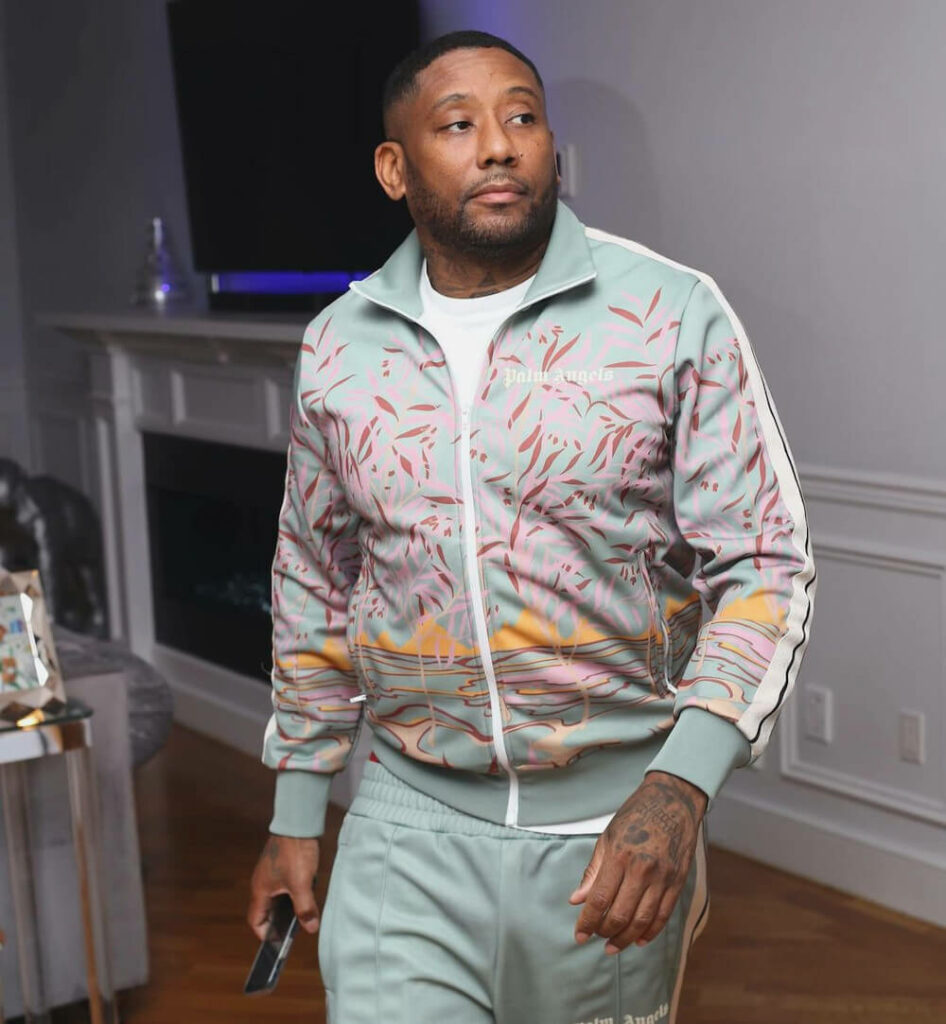 This rumor happened since Maino lied about having a romantic encounter with the singer. Maino said he did a 'finger-popping' with Keyshia, as narrated in one of his songs.
But then, Maino said it never happened and said he didn't mean it.
Because of this song, Keyshia Cole went mad and searched for Maino. Keyshia went to throw lemons at Maino, which made him furious as well.
Maino even lied again after that incident, saying, "I got so much respect for her because we wound up getting mad cool after that. Because she checked me!"
Fortunately, her manager was quick to respond, saying that the rumor wasn't true at all.
"Keyshia and Maino don't have a personal relationship at all. Don't worry. Keyshia Cole is involved in a love triangle with her, herself, and her money. The singer is too busy to let personal relationships slow her business down these days."
It was crazy how a song's lyrics could have done such chaos. But it was such a relief that Keyshia's manager quickly solved things.
Keyshia Cole's Ex-Husband, Daniel Gibson
The first time Keyshia got to know her ex-husband was when the two had the same stylist. As the stylist suggested they meet, Daniel sent her an email, and Keyshia didn't want to respond. Then Daniel sent her another one, and then the conversation began between the two.
Keyshia and Daniel finally met when the singer showed up late to one of his games in 2009. Daniel confessed that he knew Keyshia would be his wife before they met. Keyshia also stated that it was love at first sight and that she loved Daniel's lashes.
It was because Daniel was fond of her conversation and mind. Soon they were blessed by the arrival of a son, and they had a chance to star in a reality show titled Family First on BET.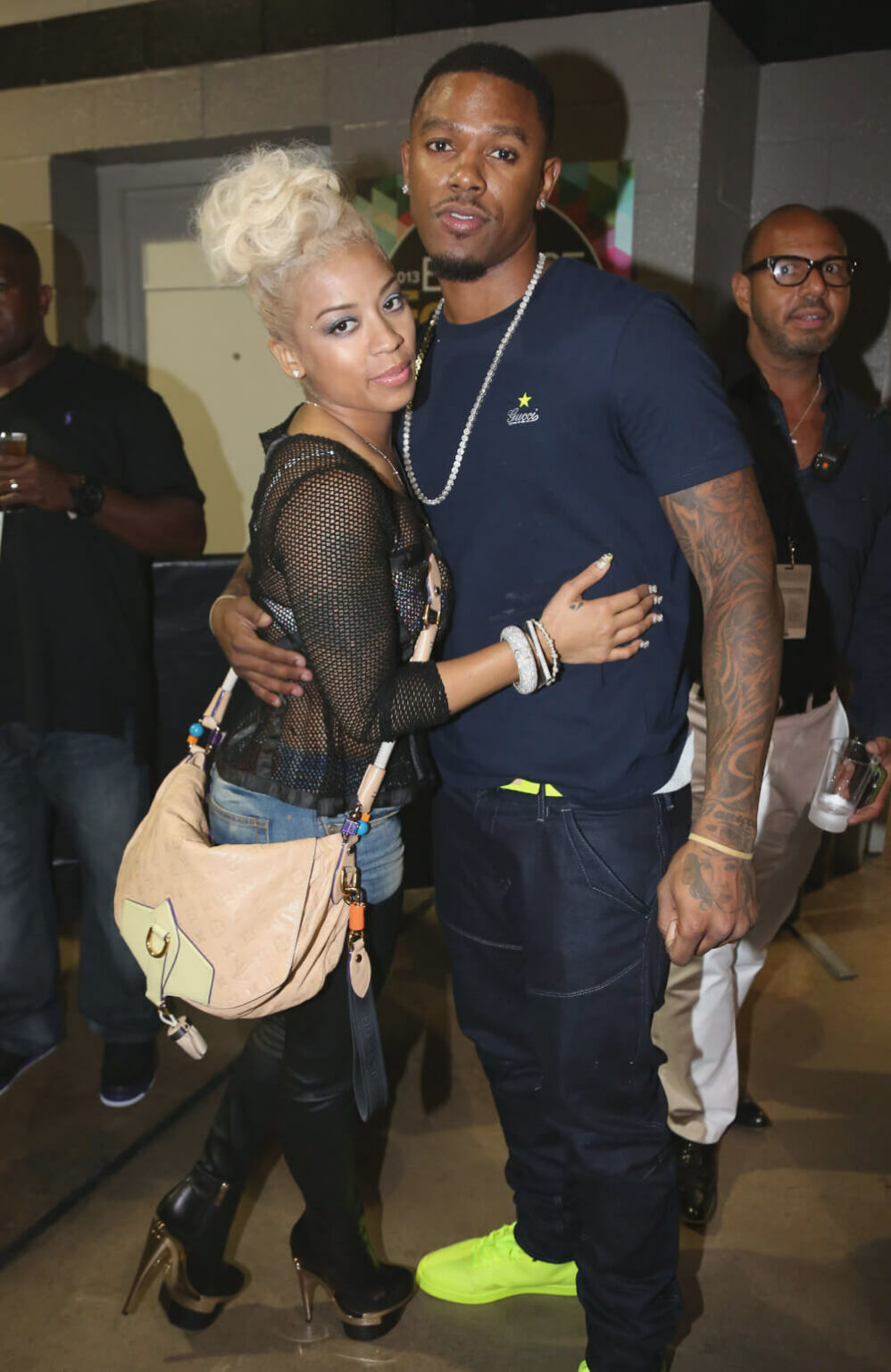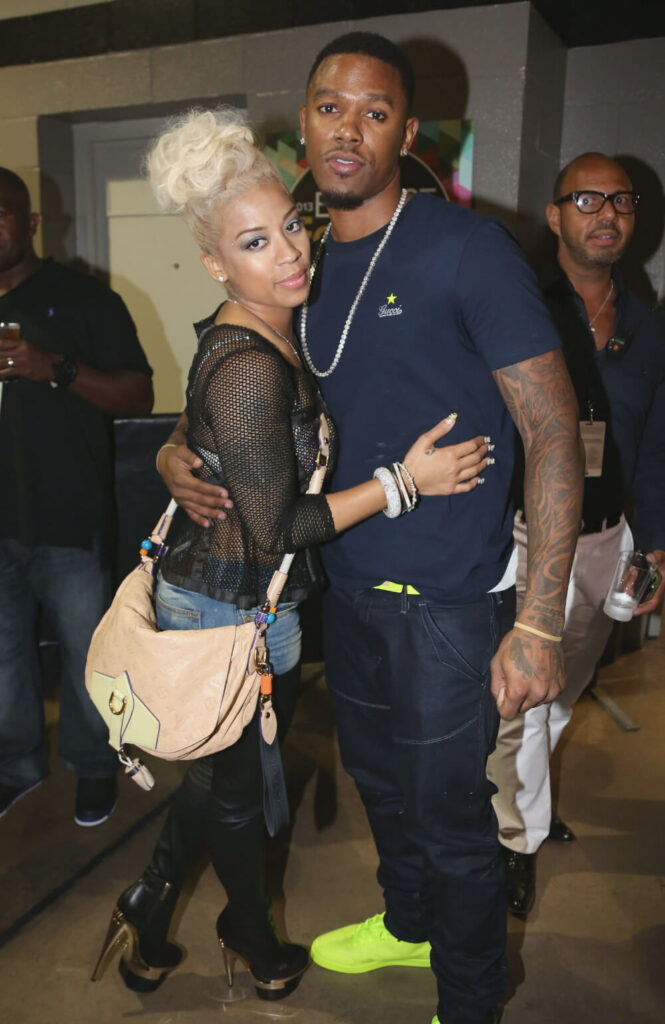 This show wanted to tell the viewers that Keyshia and Daniel were real couples with real problems. And the moral story was that no matter what problems you've faced, everything will fall into place if you put family first.
Daniel also once got into a fight with a man who disrespected Keyshia. It was apparent that Daniel did love Keyshia as his wife. And it was a beautiful thing.
The marriage that Keyshia built with Daniel in 2011 regrettably had to end in 2017 because of irreconcilable differences. Daniel was caught cheating, and he admitted it. And he said about how Keyshia still allowed him to be around their son.
"After all the lying and cheating, Keyshia still allowed me to be around my son every day," he said, as Keyshia Cole and himself did a new cohabitating and co-parenting relationship.
Daniel also seemed to reflect on his mistake, saying, "It's just kind of crazy that the same person whom you do all these disrespectful things to is the one that's going to be there to support you and pick you up."
What do you think? Could Keyshia Cole and Daniel Gibson have been a better couple?