Jussie Smollett Partner: Is He Married?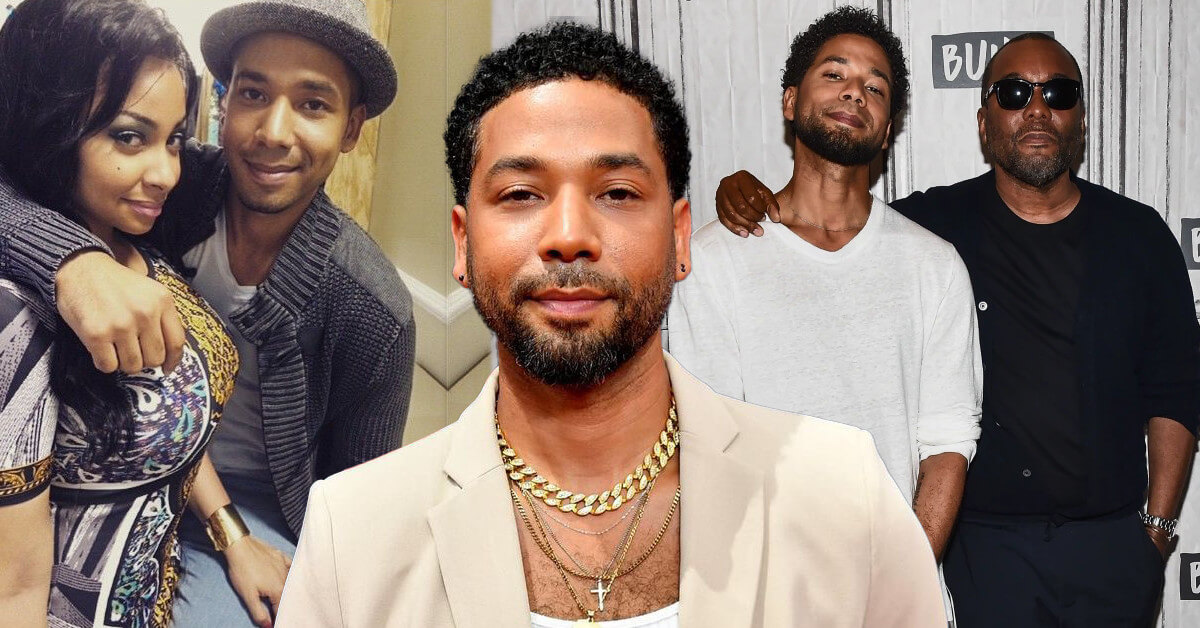 Are you guys familiar with the name Jussie Smollett? He is an actor as well as a producer. As he is known for his hard work as an actor, people then began to wonder about his relationship status. Was he ever married or had a girlfriend?
Want to know more about Jussie's past relationship? He was pretty clever in hiding his personal life; however, we could see from some sources about his relationship. Let us dig them thoroughly below! Who could beat the curiosity of the public anyway?
Is Jussie Smollett and Tawan Davis Related?
Well, perhaps this sub-title would confuse you a little. Weren't Jussie Smollett and Tawan Davis, both male? But yes, it was true. The relationship that Jussie had was often with the same gender because Jussie is gay.
Jussie's relationship, which was found out several months ago, was connected to a wealthy man. He was Tawan Davis, the CEO of The Steinbridge Group. In July 2022, some insiders saw both Jussie and Tawan strolling the streets of Los Angeles together.
The photograph showed that Jussie was enjoying time with Tawan, walking side by side, as captured by Backgrid. They also seemed relaxed that day while sitting in a park. There was also a photo where Jussie placed his hand on his boyfriend's lower back as they entered the park.
Surprisingly, the relationship between the two began in 2018. It was rumored that the relationship started when Jussie stated, "I'm in a relationship, and I'm happy," to Page Six on May 16, 2018.
Soon after their park date, the actor was photographed feeding Tawan with a spoon. However, we couldn't be sure about this news, even though there had been exclusive photos, as neither Jussie nor Tawan had confirmed their relationship publicly.
Okay, now, would you like to see other relationships that the actor might have?
The Thing between Jussie Smollett and Abimbola Osundairo
In 2017, the news about Jussie's other gay relationship came up. It was reported that Jussie had an intimate connection with Abimbola Osundairo, as the actor testified that he and Abimbola met at a nightclub located in Chicago that year.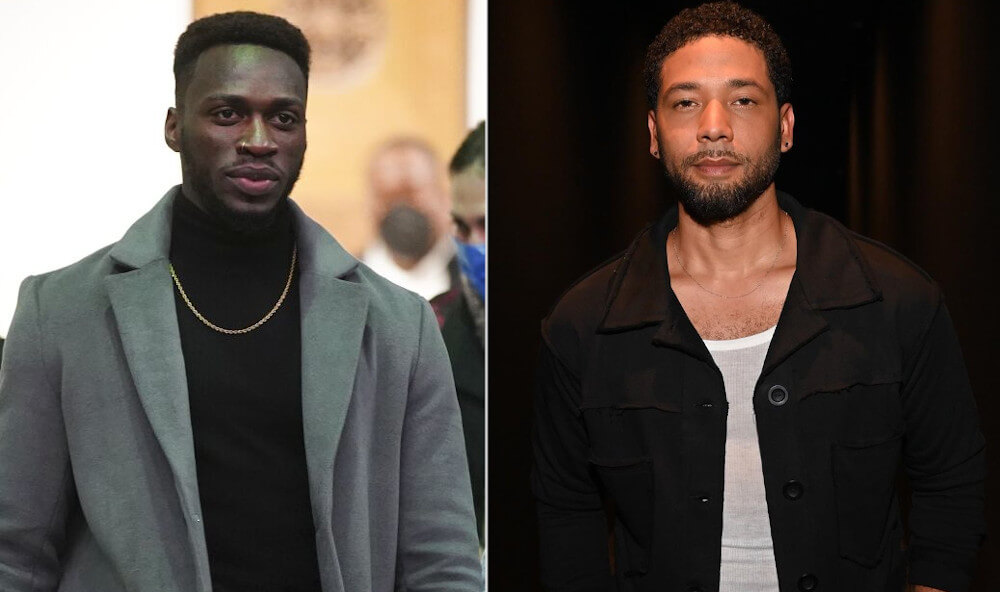 Jussie said that he and Abimbola did drugs together at a club in Chicago before going to a bathhouse. Jussie said they 'made out' and 'there was some touching' during their encounter.
The actor said that he and Abimbola began hanging out regularly and even having an intimate relationship. This statement was denied by Abimbola, saying that they were never together. And because of this issue, Abimbola and his brother, Olabinjo, tried to give testimony that the former Empire actor paid them $3,500 to carry out a discriminatory and anti-gay ambush on himself, as reported by AP News.
Unlike Jussie's relationship with Tawan Davis, the thing between the actor and Abimbola was denied vehemently by Abimbola.
Not only Abimbola and Olabinjo who felt harmed by Jussie Smollett's gay issue. Two years back, there was also a problem between Jussie and Lee Daniels, the movie producer of Empire, in which Jussie participated. Are you curious to see the details about that? Let's check it out thoroughly below.
Jussie Smollett and Lee Daniels
It was said that in March 2015, Jussie was dating Lee Daniels. The Empire's co-creator and executive producer reported that he was dating Jussie, as written on the ABTC website.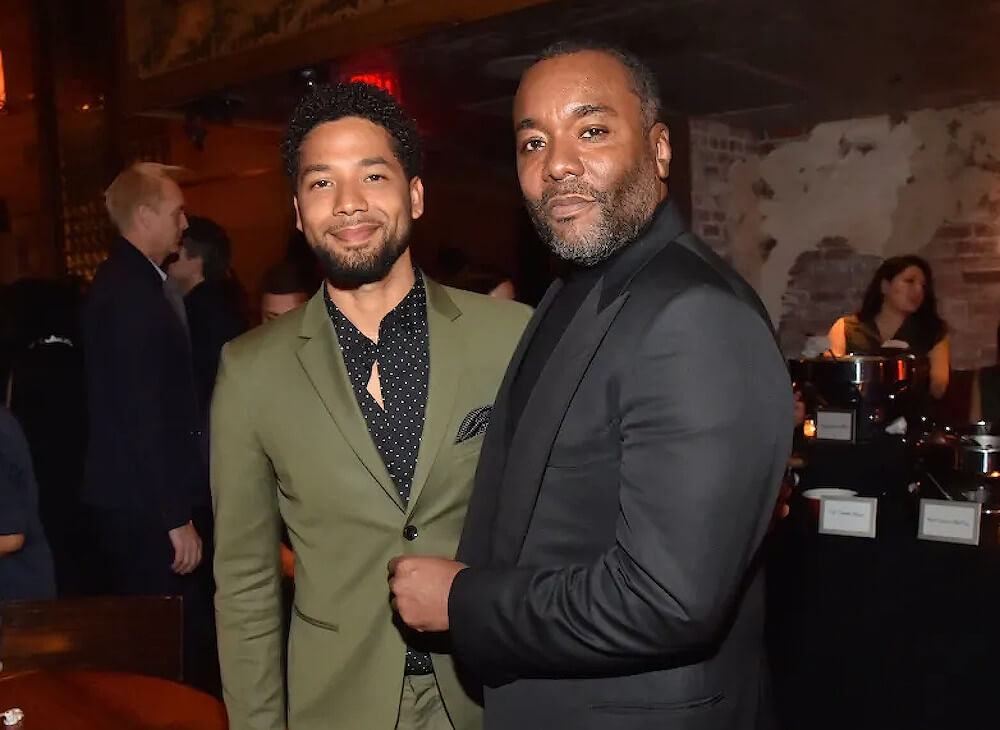 However, it was all because Lee Daniels once defended Jussie back then, when the media discovered that the actor was lying by fabricating discriminatory and anti-gay strikes. When Vulture told him about Jussie Smollett's case and that he faked those actions, Lee replied, "I am beyond embarrassed. I think that when it happened, I had a flash of me running from bullies."
That explained why the two were not on good terms anymore. Lee then emphasized that the relationship rumor between him and Jussie was not true, as reported by source, "The information regarding my connection with Jussie before he departs from Empire is false."
As a result, Lee announced that the actor would not be returning to Empire in June 2019.
Other than the gay relationships of Jussie, we also had another relationship rumor about Jussie and his female co-star in Empire! Are you curious who it was? Let's check it out below!
Jussie Smollet's Wife: Is He Ever Married?
If we talked about Jussie Smollett's relationship (other than his gay relationships), perhaps people would have guessed that the actor might have connected with Raven Symone.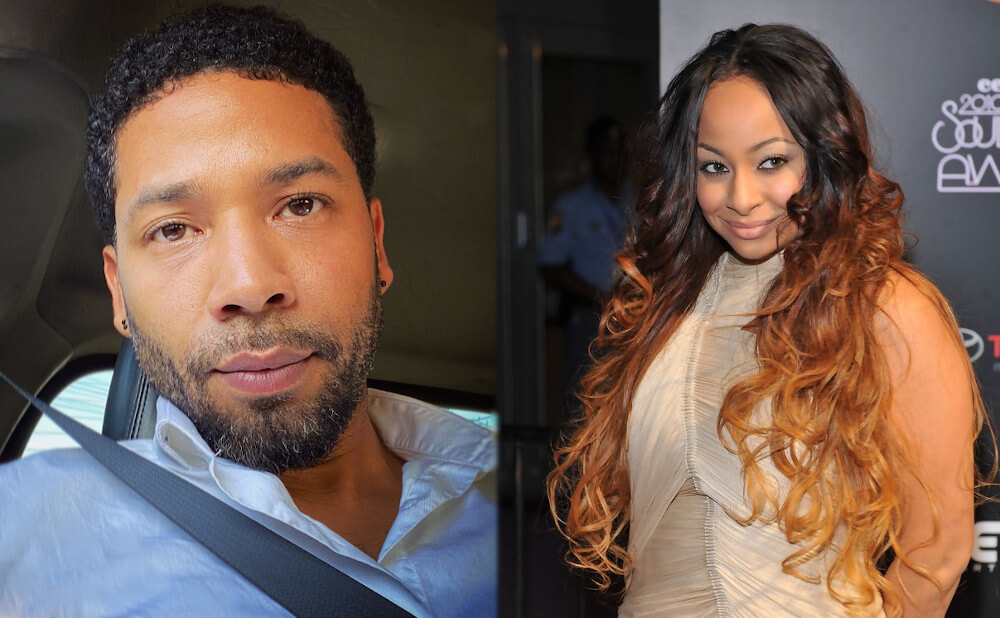 Raven was Jussie's co-star in the Fox drama titled Empire. In the series, Raven and Jussie became a hot topic because of the assumption that Raven's little girl was the child of Jussie or not.
This series made people wonder whether Jussie and Raven were a couple in real life. Then, when Billboard asked her last time, Raven Symone clarified this issue. She said, "We never had a romantic relationship.
However, we could live in method-acting worlds, acting how we normally would. You know, it was very natural and easy. I am thrilled that he was as excited to work with me as I was excited to work with him."
The news about Jussie being gay came after he played a role as Jamal Lyon in Empire. And the insider said that Jussie had been linked with several partners since 2015.
Jussie spoke about his orientation once, saying, "If I had to label myself, I would label myself as a gay man. And yes, I believe that love is the only thing which matters, and I would hope that anybody will leave themselves open, I mean, not to gender, but to love."
And he confirmed himself! Even though, at first, he wouldn't even say anything about his personal life. But perhaps, to not confuse people about his relationship with Raven, he decided to tell the truth about himself.
In conclusion, if we saw all four relationships, the actor had only one seemingly real connection with Tawan Davis. We need to wait for the two to confirm the relationship.