Jessica Alba Husband 2023: Find Out About Her Married Life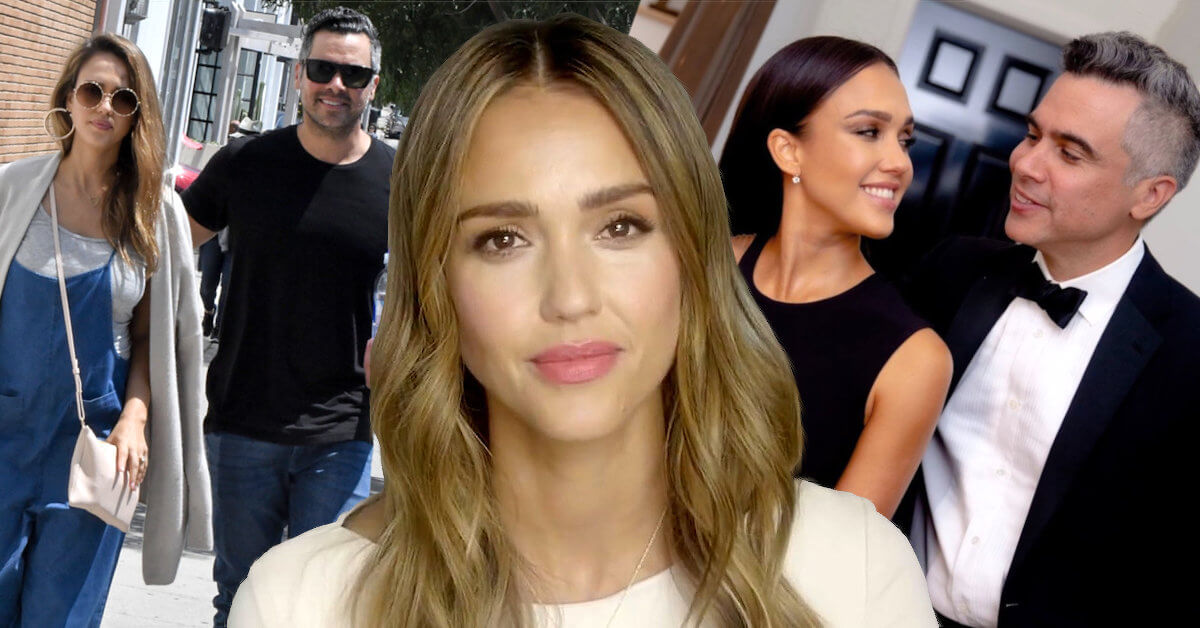 Jessica Alba is a successful actress and businesswoman. It's surprising if there's any of you who have never heard of her. Because although she doesn't make it to the news headline that often, she has appeared in numerous successful movies, such as Fantastic Four and Mechanic: Resurrection.
She's also a co-founder for The Honest Company, which focuses on selling baby personal and household products. And don't forget that she's featured in the world's most beautiful women by Men's Health and Vanity Fair.
Is there anything that is not perfect from Jessica Alba? Well, not really. Even her relationship stories are fairy-tale-like.
Jessica Alba and Her Husband, Cash Warren
Jessica Alba's relationship journey is a dream come true: she has been married to the love of her life since 2004. Not only that, but she's also a happy and proud mother of three.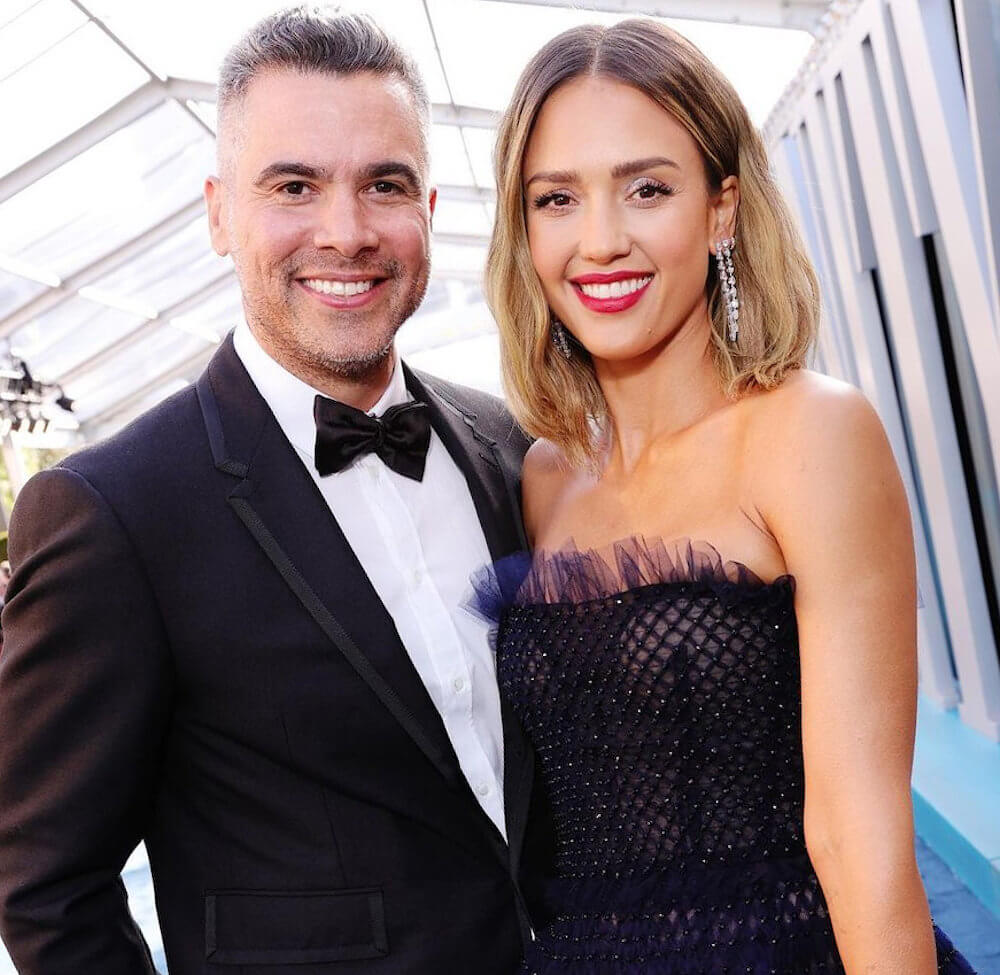 She is married to Cash Warren, whom she met on the set of Fantastic Four in 2004. Cash was a production assistant, and their chemistry was strong enough since the get-go. However, they didn't go public right away because they wanted to stay focused on the filming process.
They were dating for four years before finally tying the knot. In 2008, Jessica Alba and Cash Warren had their "I do" moment in Beverly Hills. It sounds like a typical celebrities' wedding, but Jessica and her husband wanted to keep it intimate – not too lavish and too public.
On their wedding day, Cash and Jessica have also been big fans of living a fairly private life. They still have room to appreciate each other, though—some of them from their interviews and Instagram posts.
However, they willingly share their struggles to maintain a healthy relationship dynamic – especially after having children. While marriage alone takes a lot of sacrifices already, having children is on another level.
When it comes to reigniting the sparks in their relationship, Jessica and Cash have their own way. One of them is having well-planned date nights, even they're already been together for eleven years.
"If you don't make time to connect on that date night level, then you can find yourself just going through the motions.
When you have three kids, or even if you only have one, the kids' schedules are a priority, your work is a priority, everything seems to take precedence over the thing that should be the most important: your partnership and the life you're building together," the Into the Blue star told Refinery29.
Take notes, ladies. Jessica Alba has one of the best relationship advice right here. And it worked out well for Jessica and her husband since their career in showbiz must've taken most of their time and energy, but they never let it get in the way of their romance.
Jessica Alba and Cash Warren's Children
Jessica and Cash share three children: Honor Marie, Haven Garner, and Hayes Alba. Being a mother of three surely doesn't sound easy – and Jessica admitted it – but she enjoys every second of it.
At the moment, Jessica is living the best time of her life: being a mom of three and a loving, supportive husband, all while still shining in showbiz AND leading a successful company.
On Being Engaged with Michael Weatherly
Now, it's time for us to enter the memory lane. Before building a happy family with Cash Warren, Jessica Alba was engaged and also had a pretty serious relationship with the NCIS star, Michael Weatherly. They were together for three years, from 2000 to 2003.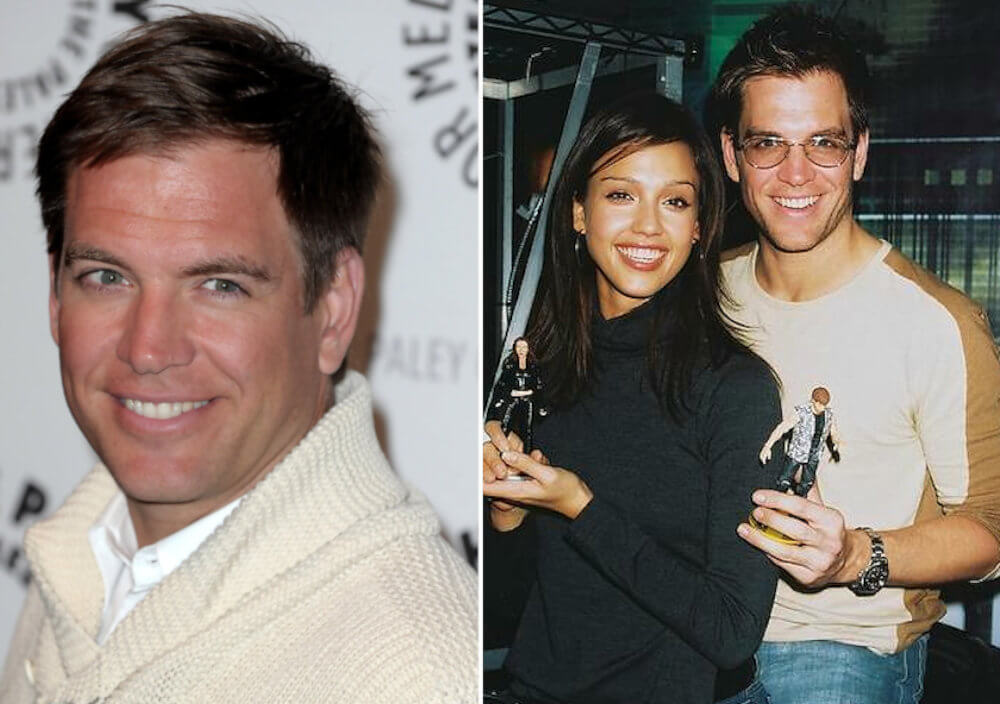 The two met on Dark Angel's movie set, which happened when Jessica was still eighteen. Oh, yes, teenage love is the best.
But, Michael is 12 years older than her, and it became something that people pointed out quite a lot at that time. Despite that, Michael and Jessica kept going with their relationship.
Since it's her first serious relationship and it happened to be with a man way older than her, Jessica admitted that it made her self-conscious. Especially when it comes to dating an actor – with the pressure of the show business and all – Jessica realized that relationships could be very tough.
"Relationships can be tough. I've only had two boyfriends. In the first one, with Michael, I didn't have a voice yet, and he was so much older.
I was so young, 18, when I started dating him. I was a virgin. I knew I wanted to be in love with the first person I slept with," Jessica revealed to Cosmopolitan in 2005. When that interview happened, she was already together with Cash.
Jessica added, "I wanted to be careful that he would be in love with me and wasn't just going to leave me."
And, Michael proved his love. He proposed on her 20th birthday, and they got engaged. Unfortunately, they decided to part ways in 2003, without revealing too many details about the reason. But, the breakup didn't seem to end well because right after they split, Jessica went on getting her first tattoo as an act of claiming her "freedom."
Jessica told her story when he was a guest at The Late Show with Stephen Colbert. She said, "He was really anti-tattoos, and I felt like I found myself again after I broke up with him."
But, when Stephen asked more questions about it, Jessica dismissed it by saying, "it's like unnecessary to talk about this because he's a famous actor," which made Stephen even more interested. But, he respected Jessica's choice not to talk about it.
Having a Rough Childhood Had Lead Jessica to Know Herself Better
Jessica's relationship with Michael might not end up well, but her life with Cash now is awesome. She expressed her love and gratitude towards her family multiple times, both in interviews and on her Instagram pages.
But, what most of us probably don't know is how rough her childhood was and how much it affected her relationship. We already got a glimpse of how her parents' lack of communication skills hurt her, but it didn't stop there.
Jessica had a very rough childhood; her family was struggling with money, which resulted in her feeling isolated, and also, she didn't feel like she was heard by her family. Tony Gonzales got into a deep conversation about this when Jessica was a guest at his talk.
The trauma continued; at the age of 15, Jessica was kidnapped from the set! According to The Mirror, she got strange calls from an unknown caller. And not long after that, she was held for 14 hours and was then found bound in the car.
What's more infuriating is that the authority did nothing at that time, and the case got dismissed due to the lack of evidence.
After reminiscing about her dark past, Jessica opened up about her regret not going to therapy earlier in life. All of that childhood trauma had had a huge impact on how she sees life and relationships. Fortunately, it helped her know herself more and be a better person.
"Once you understand yourself, why you do what you do, and how you operate in the world, it unlocks your potential," the Fantastic Four actress said. "Whatever people are going through in life, their life experiences, and trauma, they will spew negativity, which is fine because it does something for them. They are projecting it onto other people."
After digging deeper into Jessica Alba's relationships and personal life, it is safe to say that she has seen it all. Thankfully, now she has a happy life, just like she deserves.