Jeff Goldblum's Wife: All The Facts Surrounding His Married Life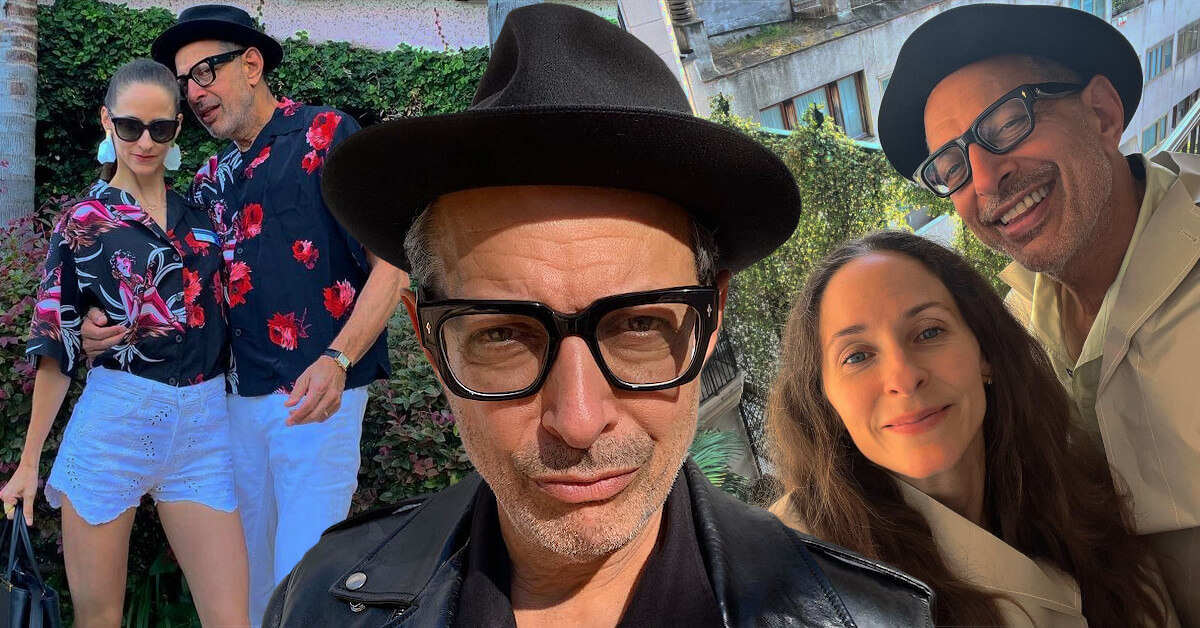 It's already difficult enough to be an actor in Hollywood. The pressure becomes ever-increasing when the actor decides to enter the music world. But, Jeff Goldblum can be successful in both of those worlds.
Jeff has appeared in some of the highest-grossing films, including Jurassic Park (1993), Independence Day (1996), and Thor: Ragnarok (2017). If his filmography is impressive enough, wait until you know more about his musical journey.
Jeff Goldblum and the Mildred Snitzer Orchestra, Jeff also has a jazz band, and they released their first album in 2018. 
Who is Jeff Goldblum's Current Wife?
When talking about Jeff Goldblum, it's impossible to ignore his relationship and personal life. He's not only a man with his career so well put together but also a womanizer who can snatch any woman's heart that he wants.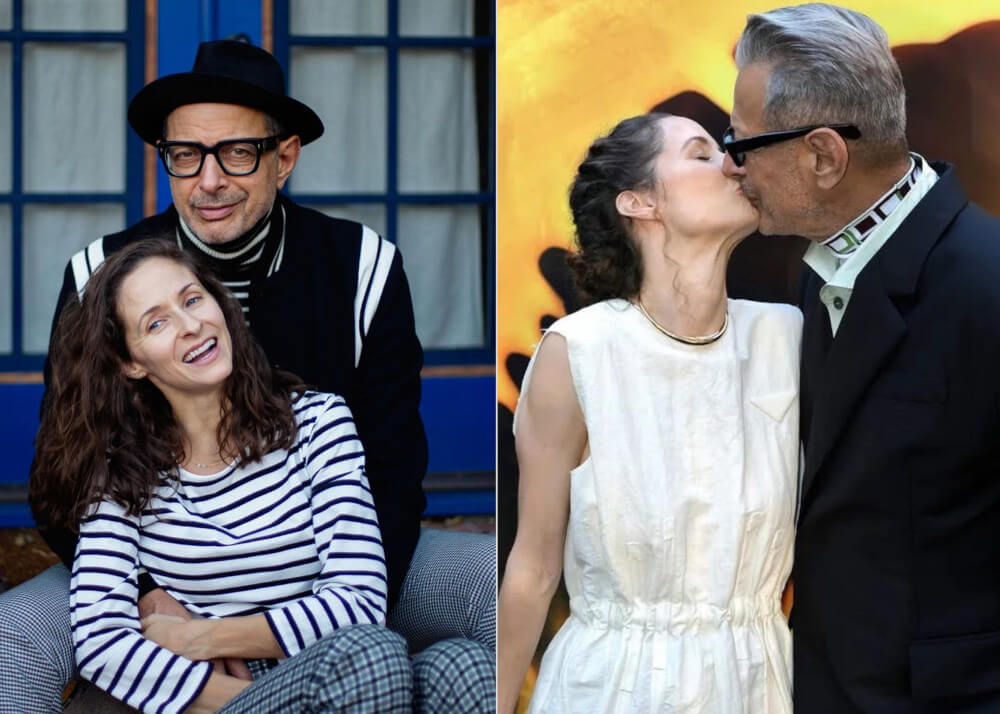 However, Jeff is currently off the market. He's been married to a famous Canadian dancer, Emilie Livingston, since 2014. Contrary to people's expectations, Jeff Goldblum and Emilie Livingston can maintain their marriage to be healthy and loving, even though many people doubted this couple at first.
The most controversial thing about Jeff and Emilie is their age gap. Jeff Goldblum is 30 years older than Emilie, and, of course, many people make this a big issue.
Their marriage happened after Jeff had been single for 20 years. That's why the news of them tying the knot became the headline many times in 2014. Jeff used to say that he wouldn't want to re-married after his failed marriage with Geena Davis, but Emilie turned out to be the love of his life. 
But, the way Emilie and Jeff met was extraordinary. The pair met when they worked out at the gym. Jeff reminisced this moment in his 2018 interview with Wired.
"We were at Equinox on Sunset Boulevard, the gym. I saw her from across a crowded room, and I marched up to her, entranced, and began some kind of conversation," the Independence Day actor recalled.
Since their first encounter at the gym, the rest was history. So, it's true that we all can meet our soulmates anywhere on any occasion in life, right?
After people hear that, it's easy for some people to assume that Emilie only likes Jeff because he is a big star, especially because Jeff is 30 years older than her.
But, it turned out that Emilie had no idea who Jeff Goldblum was. That fact surprised not only many people but also Jeff himself.
"I introduced myself: 'Hi, my name is Jeff Goldblum.' I said both names – my first and last names," Jeff explained in TheTimes. He continued, "Emilie didn't know who I was. And still have not seen most of my movies."
So, the fact that Emilie fell for him as well since the beginning only clarifies that she has always loved him for his personality and him as a person, not because he is a big star. It's nice to know that someone loves us unconditionally without worrying too much about what we do for a living.
Emilie Livingston Wasn't Sure to Get Married at First
Although Emilie admitted that her interest in Jeff was already there since he hit her at the gym, she wasn't always sure about Jeff's true intention. In the beginning, she thought that Jeff wasn't serious with her and, of course, didn't consider marriage as an option in his life anymore.
Jeff didn't mind going to couple therapy with Emilie before getting married to sort things out. And the two admitted that it contributed to their happy marriage a lot.
The therapy wasn't the only thing that made this couple work. According to what Emilie wrote on her Instagram page, Jeff's tenderness and honesty are things that make their relationship feel right to be fought for.
"I wondered if this feeling could be true because I hadn't experienced such innocent, passionate, tender, honest love before so quickly," she wrote as a caption for her Instagram photos.
Emilie also opened up about her doubt about marrying Jeff because she wasn't sure Jeff even wanted to get married again. Opening up to Jeff was "scary" at first because the thought of Jeff not wanting to have kids or be a husband again in his life scared her to death.
"We were just honest and aware from day one and took our relationship day by day until I had to express my feelings of wanting a family with HIM and to share the rest of my life with his beautiful soul," Emilie revealed.
Jeff and Emilie put in the hard work since they began dating in early 2011, and Jeff could prove to Emilie that he didn't only want to get married and have kids. He LOVES being a dad. Three years of dating was enough for them to decide that they would be a perfect fit to build a family together.
Jeff Goldblum Take on Being a Father in His Sixties
Jeff and Emilie are currently parents of two. Their children are Charlie Ocean Goldblum and River Joe Goldblum. Surprisingly, this is Jeff's first marriage when he's finally willing to share kids.
"I feel right on schedule, and I love our two boys. Everything seemed to happen perfectly. I appreciate it wildly," Jeff said to Us Weekly. He never regretted having kids at the age of 62, and it made the whole experience as a father more meaningful for him.
Entering parenthood had never been an exciting thing for Jeff personally, but everything changed when he met the right woman. Jeff also couldn't stop gushing about how he fell in love more and more with his wife and kids as the days went by.
"My gratitude is overflowing! I'm more in love every day with my amazing wife and glorious children," he wrote on his Instagram page. 
After knowing about Jeff's whole journey with Emilie and his kids, we can't help but wonder: is there anything that Jeff can't do? It seems like the answer is no. Jeff can nail all his roles as an actor, musician, a great husband, and a loving father. He's the man of every woman's dreams.
A Very Short Relationship with Lydia Hearst
Being in a relationship with a younger woman seems to be Jeff's cup of tea. Before marrying Emilie Livingston, Jeff was dating a famous model, Lydia Hearst. The difference was this time, and it didn't turn into something serious.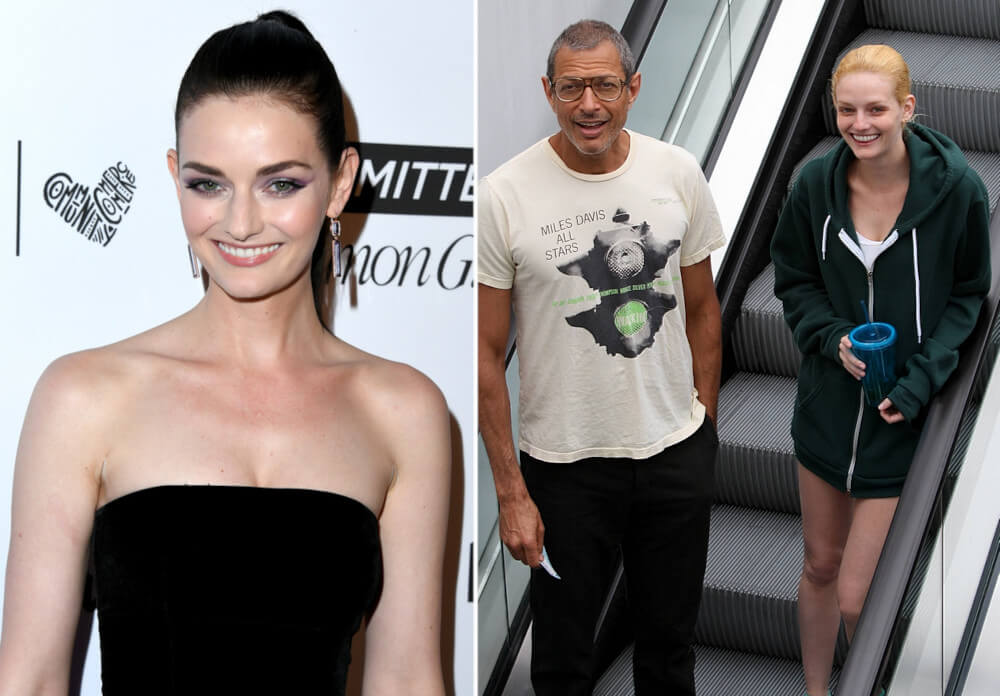 Jeff Goldblum and Lydia Hearst only dated for seven months in 2011. However, the huge age gap wasn't something that made them split. 
According to Radar Online's report, the two split in such a short time because their relationship ran its course. Even though Lydia and Jeff had shared many PDA moments during their seven months together, they couldn't help but feel hopeless about the continuity of their relationships. 
But, the two continued to be friends until now, and there were no hard feelings between them.
Jeff's First Time in Dating a Way Younger Woman Was with Tania Raymonde
In 2009, the journey of dating a way younger woman started. This time, it was his co star in Independence Day, Tania Raymonde.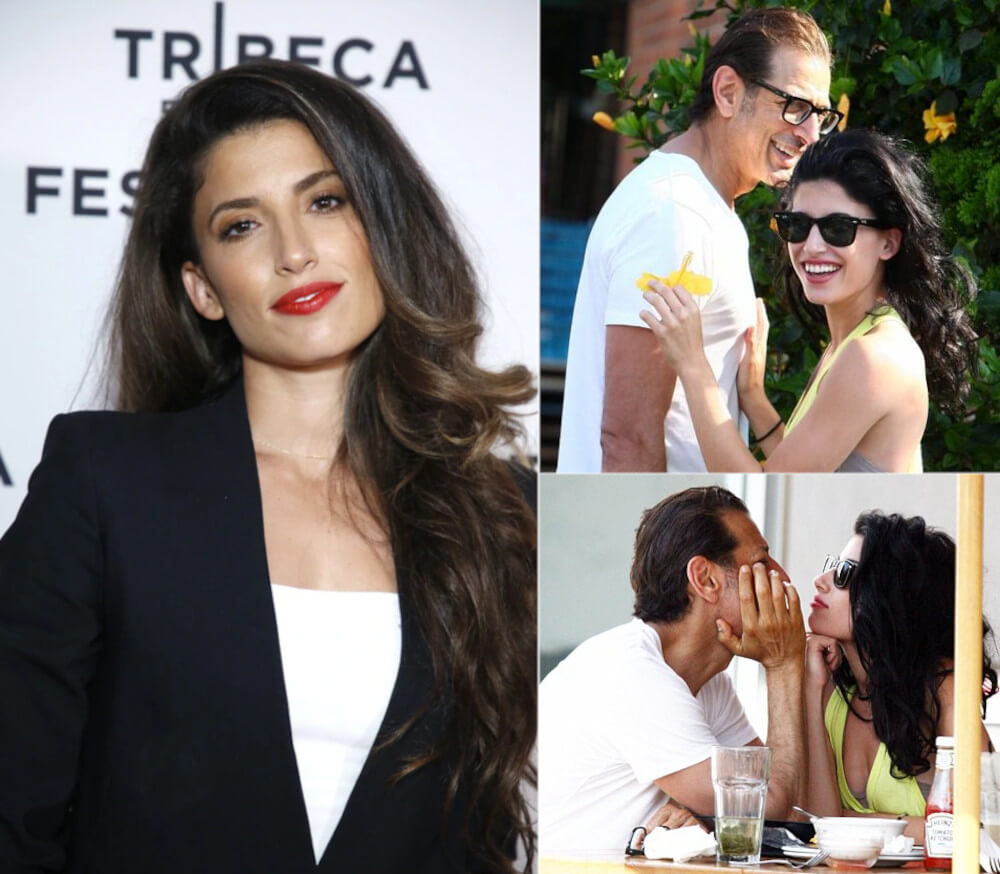 The news first spread when Jeff and Tania shared a romantic meal at Los Angeles' Toast Bakery Cafe in August 2009.
"Despite the age gap, Jeff and Tania appeared smitten with one another and couldn't keep their hands to themselves," told one reliable source to Digital Spy. 
However, this relationship was also a short one and didn't seem to be serious at all.
Jeff Goldblum and Patricia Gaul's Failed Marriage
Throughout Jeff's entire life, he has been married thrice, and his two previous marriages didn't work out the way he wanted to.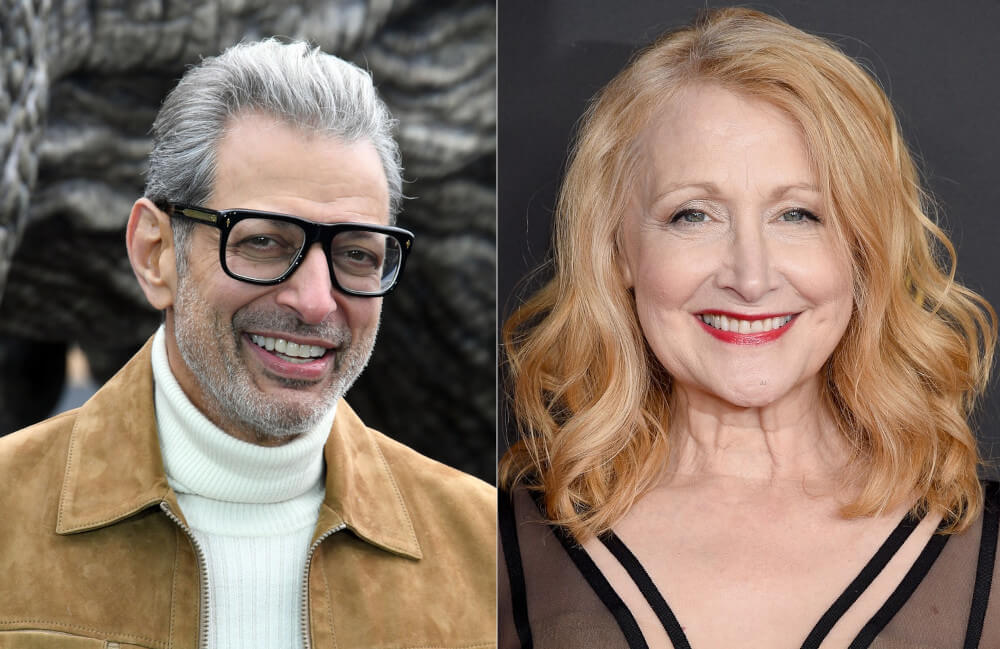 Jeff was married to the Deadly Messages actress Patricia Gaul from 1980 to 1986. Although they stayed together for six years, they didn't share any kids because Jeff didn't fancy the idea of fatherhood back then. 
Even though Patricia was a famous actress, she preferred to live a private life, and being Jeff Goldblum's ex-wife never interferes with her way of living.
When the two were still husband and wife, Patricia and Jeff worked in many movies together, such as The Big Chill and Silverado. The pair used to be a power couple, and many people got disappointed when they separated.
The Real Reason for Jeff Goldblum and Geena Davis's Divorce
Jeff's first marriage ever was to his fellow actress, Geena Davis. But, they only stayed together for three years, from 1987 to 1990.
At first, the couple decided not to reveal the true reason why they parted ways. But, a year after their divorce was finalized, Geena opened up to the media regarding that.
According to Geena's interview with People, she and Jeff used to have "high hopes" and "every good intention" about their marriage. Both of them were upset that it didn't work out, but they were also aware that their separation was a wise decision.
Aside from Geena's statements, many media pointed out Jeff's lack of desire to have kids. Even though Jeff never admitted that this was the main factor, he said in his interview many times that he indeed never wanted to have kids – before he met the right woman.