Jaeden Martell Girlfriend: Is He Dating Anyone?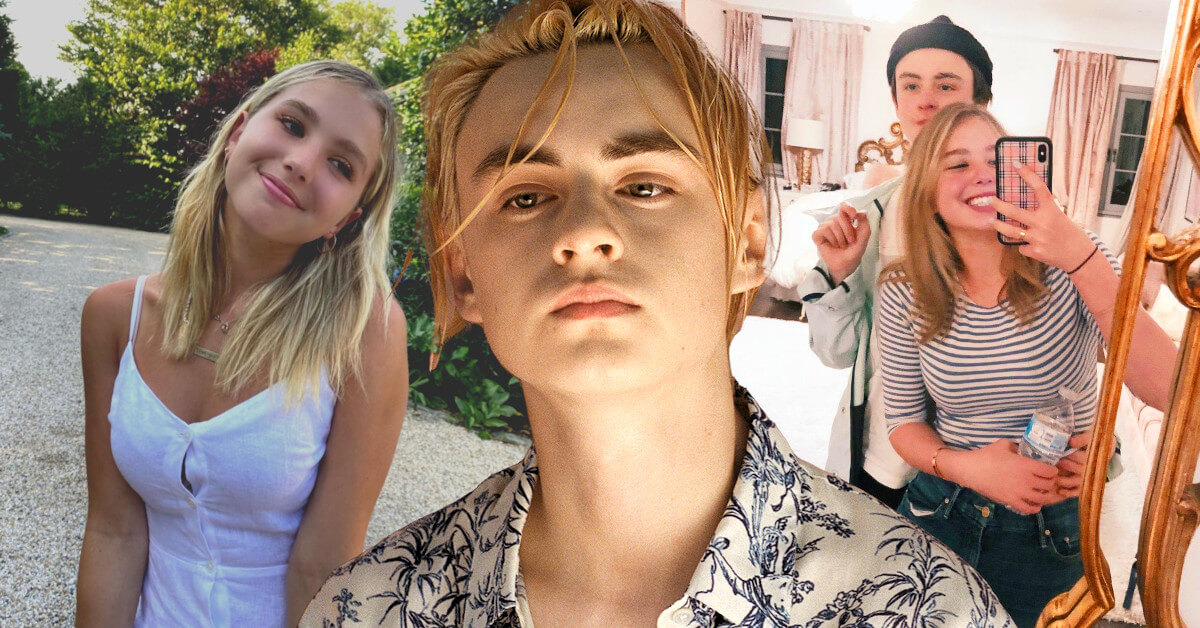 Jaeden Martell is on the list of Hollywood's most prominent young stars. Gaining recognition thanks to his splendid acting in the movie adaptation of the horror story It, Jaeden quickly became the heartthrob for teenagers worldwide.
Of course, Hollywood young love has always been fun to get into. Especially with how private Jaeden Martell is, fans grew curious about his love life!
Now, it's time to dig into his past lovers in this article!
Who Is Jaeden Martell's Girlfriend?
In 2018, fans were shocked after Lilia Buckingham posted a picture with Jaeden to celebrate Valentine's Day. In the photo, Lilia kissed Jaeden on the cheek and claimed that day was "a designated day to tell you how much I love you."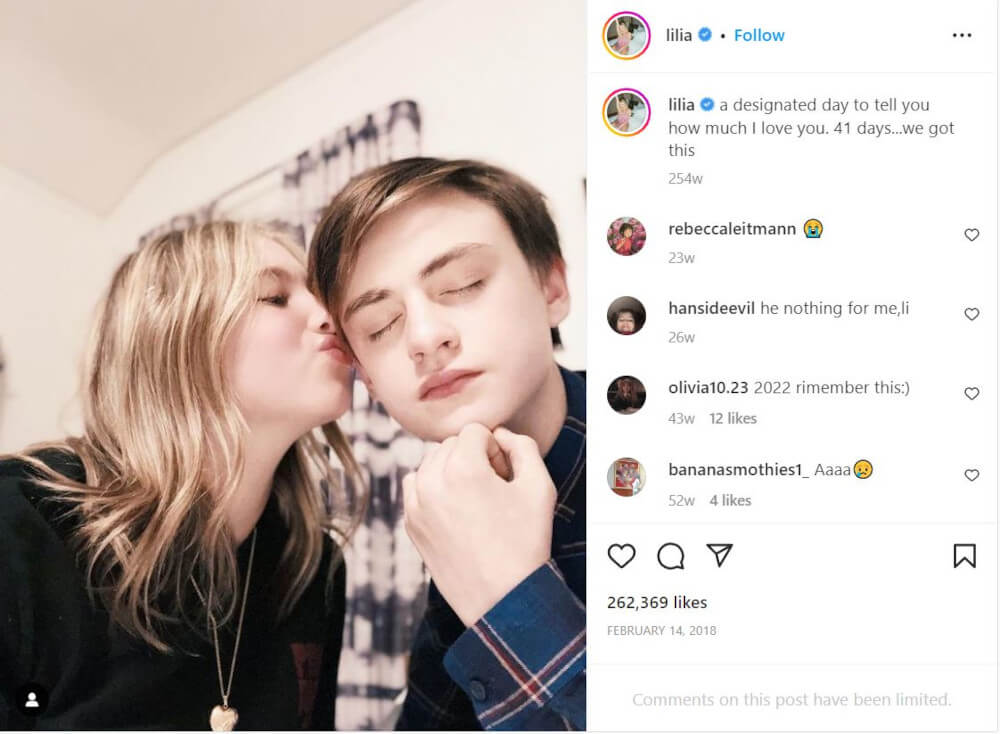 Perhaps fans' dissatisfaction caused a rift in their relationship because the pair reportedly broke up shortly after Lilia posted the picture.
Fans began to suspect the split after Lilia took on Twitter and said that "sometimes things end" and that "everything happens for a reason."
Sources close to them claimed that the reason was their busy schedules and that the split had been amicable.
Well, considering Lilia has yet to delete the picture with Jaeden, it may be true after all!
Did Jaeden Martell Date Dylan Grazer?
Jaeden Martell's decision to keep a low profile about his romantic relationship is probably driven by the hopes of getting people off his personal life.
However, sometimes that decision makes him involved in a whole other rumor!
Due to the lack of a girlfriend in Jaeden's life, rumors began to circulate in 2017 that Jaeden was gay and was dating his It co-star, Dylan Grazer. These rumors surfaced after Dylan was reportedly bisexual.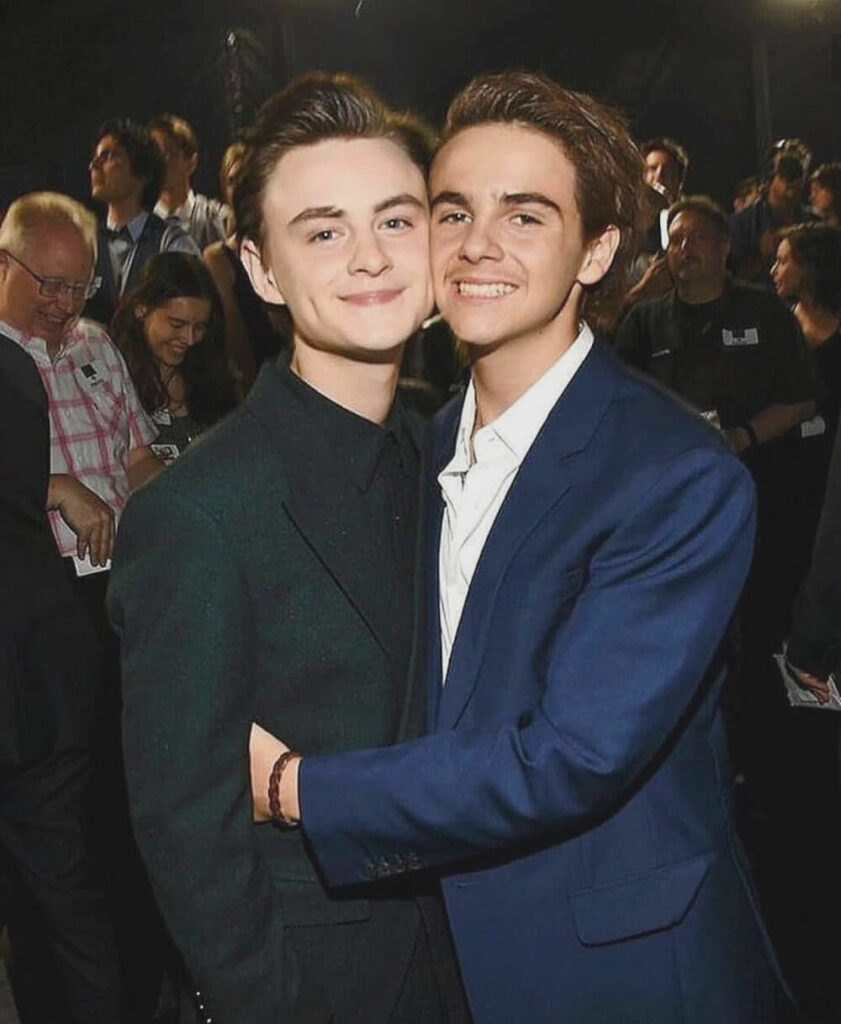 Jaeden and Dylan developed a tight friendship that they built while filming for the horror movie.
However, fans began to suspect that there's more than a friendship between them after several pictures of them giving each other affectionate kisses on the cheek surfaced.
Neither Jaeden nor Dylan addressed the rumors, which eventually died out after Jaeden's girlfriend went public with their relationship a year later.
Is Sophia Lillis Jaeden Martell's Ex-Girlfriend?
Jaeden Martell has perfect chemistry with all of his castmates in It, which makes him easily shipped with everyone!
One of the fans' favorites to ship him with is Sophia Lillis, who portrayed Jaeden's love interest in the movie.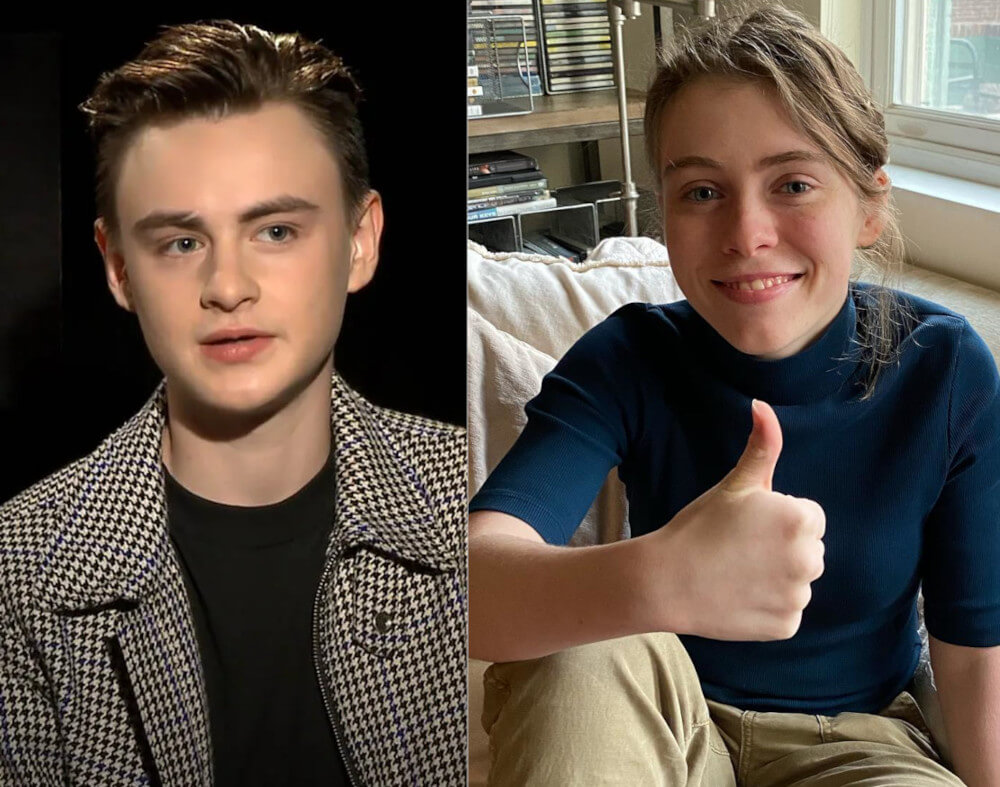 Fans couldn't help but coo at their cute interactions off-screen, including the ones where they posed together on the red carpet on It premiere!
However, Jaeden and Sophia have never been spotted on their casual outings, so either they were good at hiding their relationship, or there's no truth behind the rumors!