Issa Rae Husband 2023: All The Facts Surrounding Her Married Life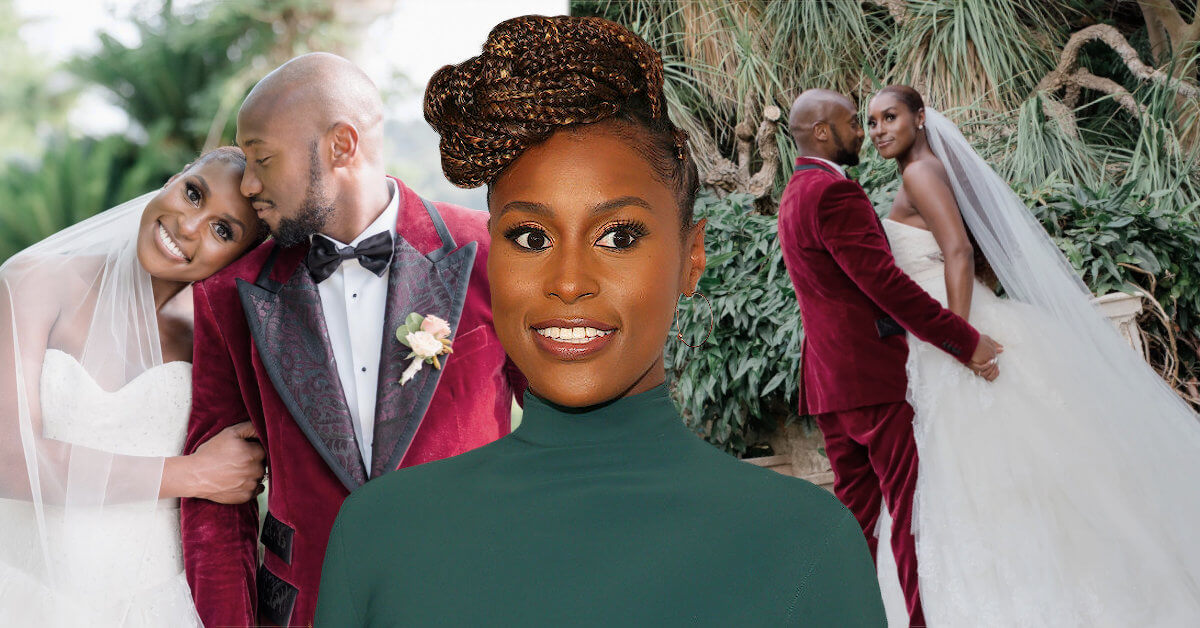 Issa Rae, an actress who played April Oprah in The Hate U Give (2018), actually serves as director, producer, and scriptwriter.
Jo-Issa Rae Diop was born in Los Angeles, California, US, on January 12, 1985. She spent her childhood days in Dakar, Senegal, West Africa, with her four siblings, Amadou, Malick, Lamine, and Elize.
Issa's parents, Abdoulaye Diop (father), are Senegal's pediatrician and neonatologist. As for her mother, her name is Delyna Diop, a former French, and Spanish teacher.
Issa Rae Husband: Love Life with A Businessman
Though Issa does not want to make her relationship story public, we all know that she is married to Louis Diame. Louis Diame is reportedly a businessman; this is known from his LinkedIn page.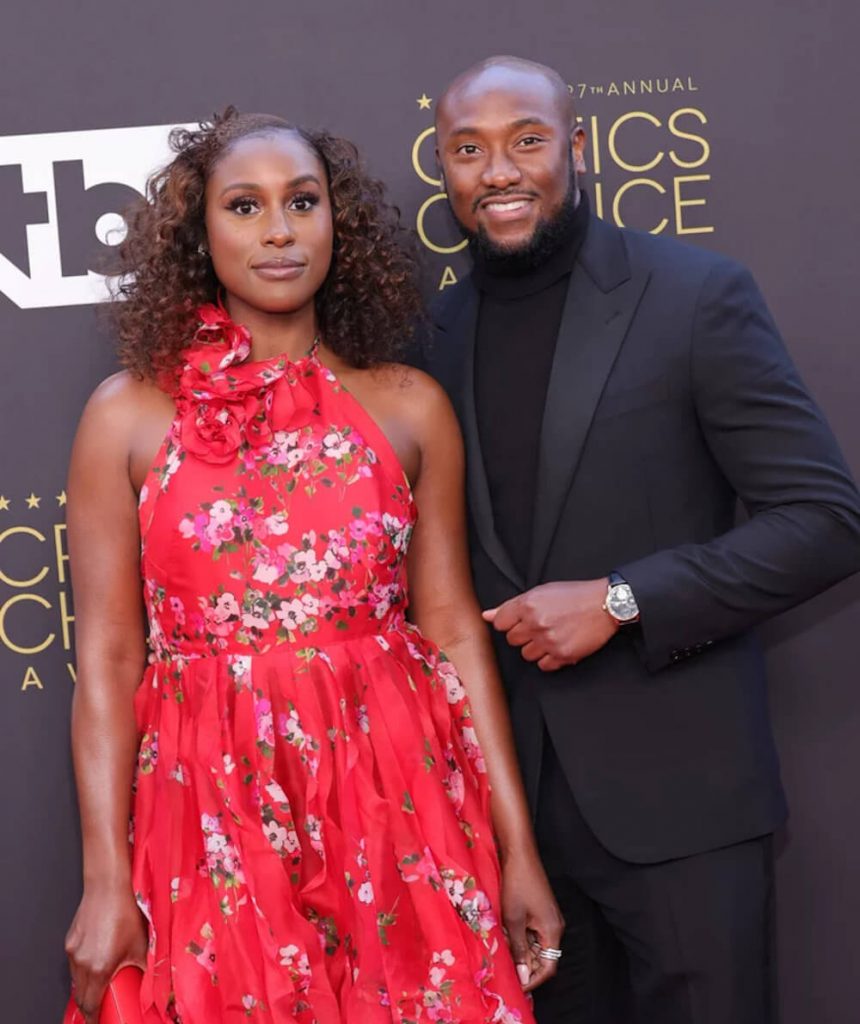 On the lists of his profession, one of them mentioned that his current position is Independent Banking Professional in the Greater Los Angeles Area.
Nobody knows about their relationship, as everybody knows nothing about how he met Issa or how long they have been together. As for Issa, she usually avoids talking about her husband during interviews.
But we all know that fans will capture everything though the actress tried to hide it well. People have traced the couple's romantic relationship in 2012. They know that Louis appeared in episode 7 of Issa's series, The Misadventures of Awkward Black Girl.
Rumors keep going, as there was speculation that Issa was engaged to Louis at the beginning of March 2019. The assumption was made as she appeared on the cover of Essence wearing a sizable ring on her finger.
Though the rumors were going everywhere, neither Issa nor Louis confirmed the news. Instead, Issa stated that she usually wears a lot of rings on her finger. She emphasized that it was meant to be mere jewelry.
The ones who confirmed her engagement news with Louis were two of Insecure co-stars. They found out in many different ways since the two do not talk to Issa simultaneously.
But the media had not lost their ways to keep searching about them. Us Weekly made its way to interview Lamine Diop, Issa Rae's brother. He said that both Issa and Louis did engage around the holidays. Even Lamine himself knew the news a couple of days later since Issa Rae is a very low-key actress.
Two years later, Issa announced that she married Diame in France on July 26, 2021. She posted the photo of her wearing a white dress by Vera Wang. The two married in Saint-Jean-Cap-Ferrat, France.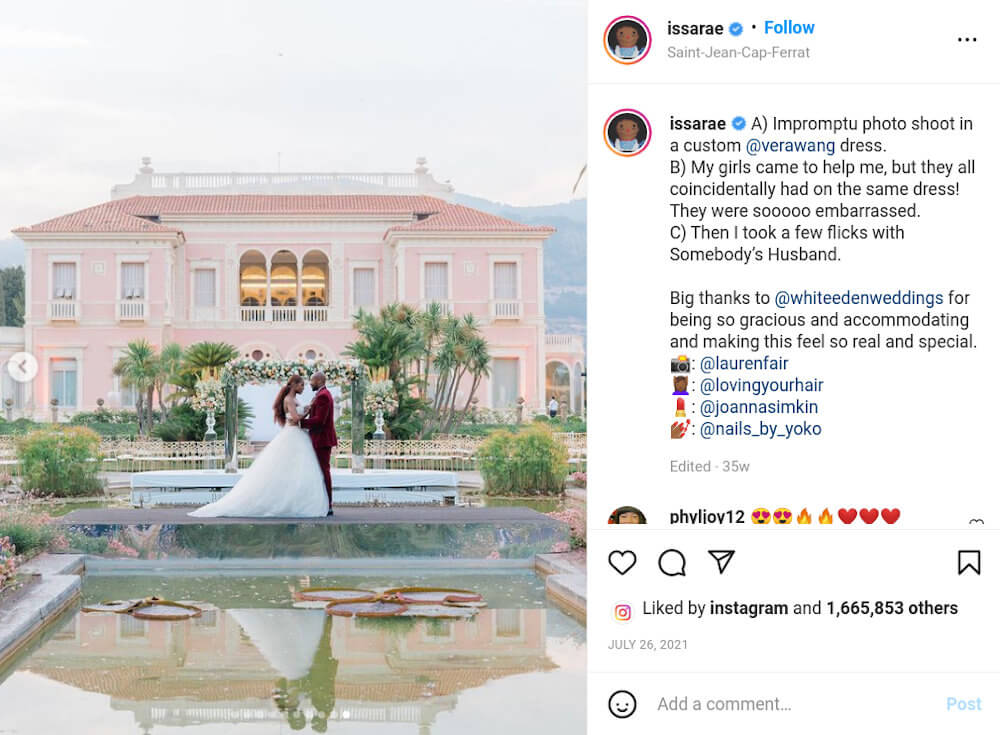 She captioned the feed, "A) Impromptu photoshoot in a custom @verawang dress. B) My girls came to help me, but they all coincidentally had on the same dress! They were sooooo embarrassed. C) Then I took a few flicks with Somebody's Husband. Big thanks to @whiteedenweddings for being so gracious accommodating and making this feel so real and special."
And at the end of the caption, she put some icons, which show the usernames of the photographer, make-up artist, hair stylist, and nail art artist.
Finally, Issa opened up about their relationship in 2016. Louis was seen joining his wife to the after-party for Insecure premiere. They went to HBO's Golden Globes after-party as well in 2017.
They matched each other.
Issa Rae Was Not Sure About Being a Mother
Issa spoke about why she might not want to have children since she is now "extremely happy" with her life.
She thought that she should accomplish more things before she became a parent. She understands that her point may seem selfish, as she felt that kids would slow her down.
According to People, she did say, "I'm extremely happy. I like my life, I like this selfishness, and I know that I have a window. I've always felt that way, that women, Black women especially – unless you're Viola Davis or Angela Bassett – you have a window when people are going to want to continue to see you and see what you can do.
Then there are so many limitations placed upon you, and that does keep me up. I want to do as much as I can while I still can."
This may sound right because Issa Rae is very low-key and straightforward. For some people, it sounds selfish, but again, after all, we are living for ourselves. Having an opinion about things does not make you feel guilty or superior.
Issa Rai's Support Toward Small Businesses
Issa Rai, who saw the value of spending her dollars in her neighborhood, saw the actual meaning of small businesses. She once thought that these kinds of businesses were not good enough as they did not use any means to advertise on television. But now, she realized that this kind of perspective was very harsh and harmful. As the pandemic hits the whole world, many businesses, especially the tiny ones, had to give up their jobs because of it.
She then decided to speak up about small businesses. Issa thought that the power of "word of mouth" would help these small businesses immensely. By doing this activity, she also said, "These are the people within our community. These are the people who are thinking of us first. That is valuable as a consumer to know that you're in a business owner's mind."
She showed people how the action would help small businesses survive. She purchased products from a few companies, including Queen Boutique in Los Angeles. Issa also reportedly became a partner and co-owner of Hilltop Coffee and Kitchen in Inglewood.
Issa Rae's Insecure Will Be Ended Soon
The HBO network announced that Insecure would end with its upcoming fifth season. Issa told her impression about this by writing a tweet. She wrote, "Very excited to film our fifth and final season! We couldn't have told a complete story without the tremendous support of our audience and the faith of @HBO. See y'all soon!"
Amy Gravitt, executive vice-president of HBO Programming, states that Issa Rae, Prentice Penny, and Melina Matsoukas's work has paid off. Penny and Melina are both the executive producers of the show.
The cast and crew were so happy with the nominations they gained in 2020. Because of that, they could gain an opportunity to take over SoFi Stadium in Inglewood, a city in California.
Issa knows a lot about Inglewood, so Amy Aniobi, the producer, thought it was beneficial. Having somebody who cares about showcasing South LA in such a positive light matters for her.