A Brief Look at Holland Roden's Dating History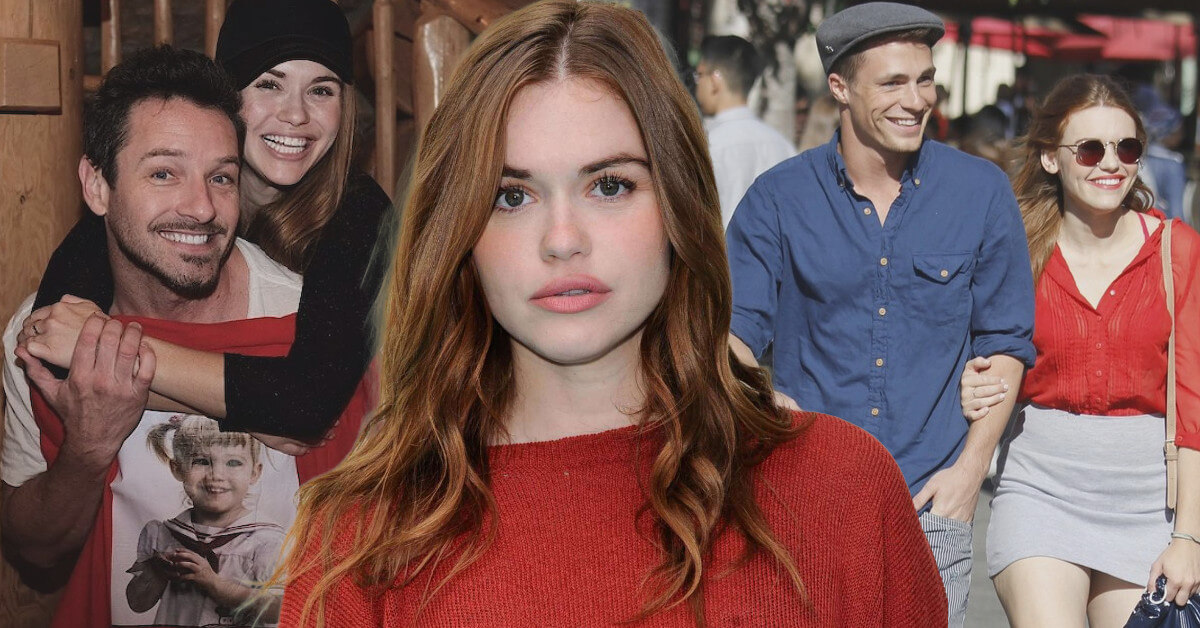 An American actress known for her role as Lydia Martin in the Teen Wolf series – Holland Roden – is currently single.
However, the public sure knew about her previous relationship with Max Carver back in 2014 and Ian Bohen back in 2013. Now, the question is, did Holland only date those two men this entire time?
It seemed not. Then, who were the guys she dated previously? Let us dig into the truth thoroughly below.
Holland Roden's Boyfriend: Where Did the Two Meet?
Holland Roden, who once won a Young Hollywood Award for Best Ensemble Cast, met Max Carver for the first time in 2014 after meeting on the set of Teen Wolf.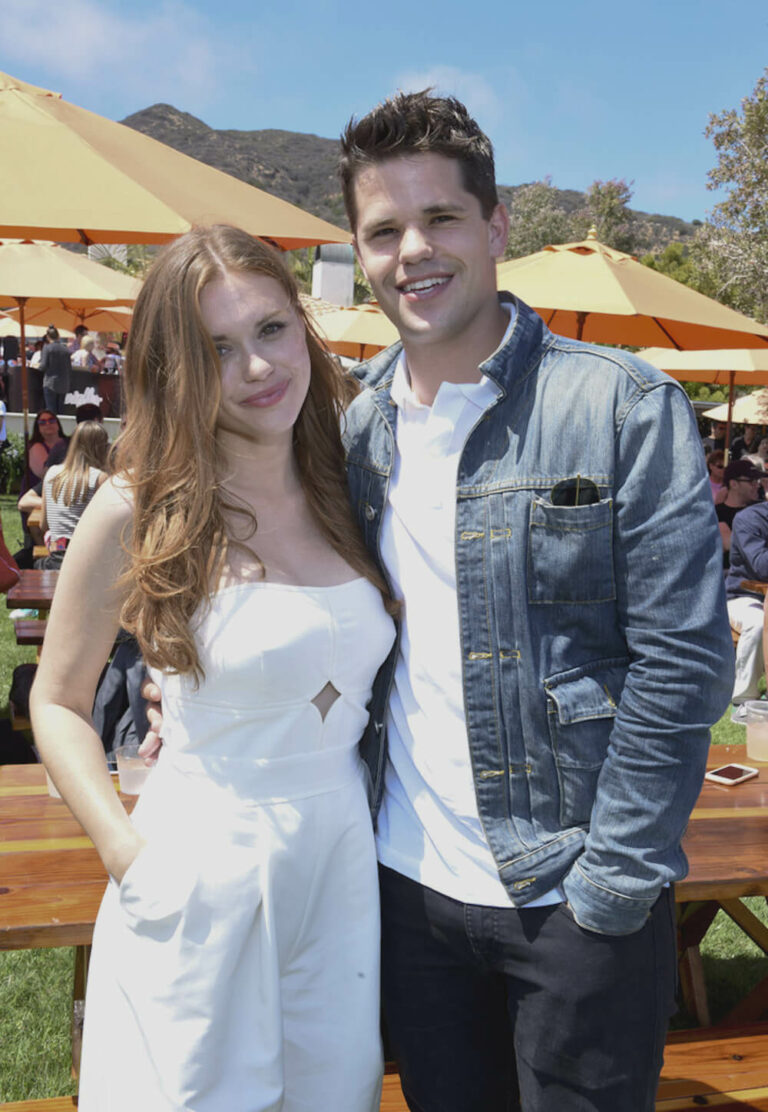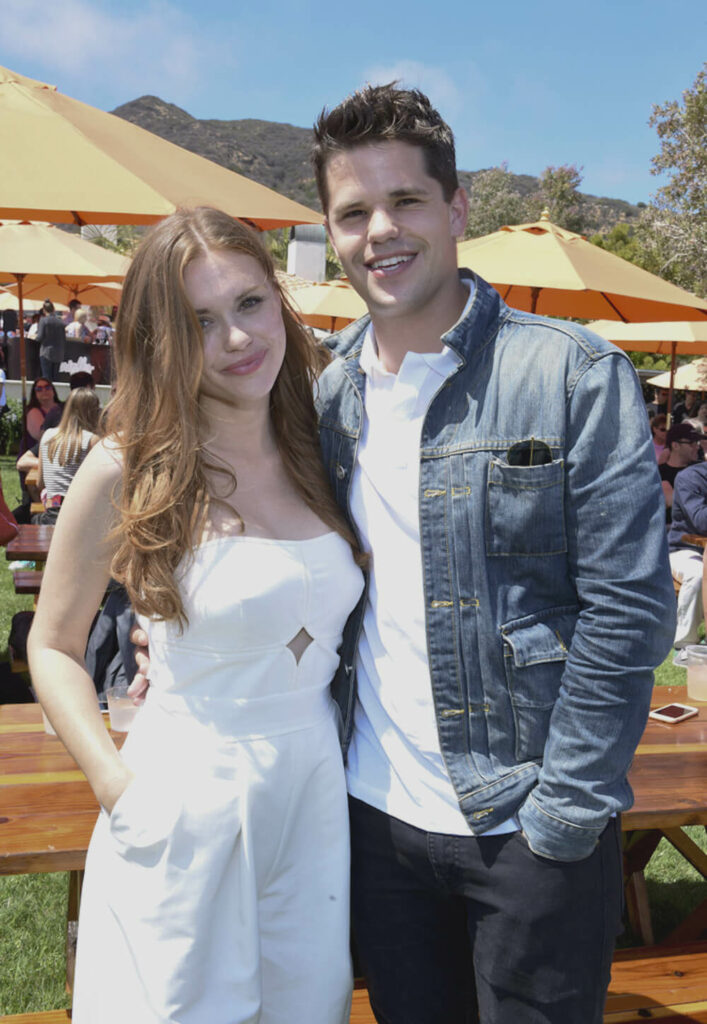 The public began to talk about their relationship as they were pretty matched with each other. This rumor also got real as Holland and Max frequently shared pictures of themselves on their social media accounts.
However, although Holland and Max frequently shared all their moments as if they were dating, they never confirmed their relationship until they separated in 2016.
When the rumor sparked, a Twitter account also added a photo where Holland Roden leaned on Max Carver's shoulder.
This tweet made 662 retweets and 371 likes, and one of the Twitter users commented, "I want to be them," as if they were jealous of Holland Roden. It seemed like Holland Roden was the luckiest girl, so that Max would choose her.
Also, particular media caught Holland Roden and Max Carver on a date in Beverly Hills, Calif. This event occurred on Wednesday, June 11, 2014. The reporter captured the moment after they left M Café, showing they were doing a little shopping.
Holland Roden, who kept her coffee close, wore a striped shirt and black sunglasses, while Max Carver wore a jersey and a wristwatch. Later, in August 2015, Holland Roden had a chance to attend August Getty Atelier's SS 2016 The Thread of Man Presentation with Max Carver.
Max Carver's twin, Charlie Carver, also showed up at the event. Charlie Carver even tweeted to commemorate the night, saying, "Beautiful night on the Universal Backlot… Congrats, August Getty Atelier and all!"
Unfortunately, it seemed that Charlie had erased the tweets since there was no trace.
What saddened the public was that, in 2016, the separation report of Holland Rover and Max Carver eventually came. The two didn't talk about what triggered their separation, as they never admitted that they were dating.
Let us now move on to Holland Roden's previous relationship with Ian Bohen.
When Did Holland Roden Meet Ian Bohen?
After doing a project together, many actresses and actors seemed to encounter love sparks. It happened to Holland Roden, as she met Ian Bohen through the Teen Wolf series, where Ian played Peter Hale.
It was announced that their relationship started somewhere in early 2013. However, we needed to be sure about their love journey, as Holland Roden reportedly had a thing with Max Carver from 2014 until 2016.
Ian Bohen once posted a photo of Holland Roden, who celebrated her birthday. The Instagram feed, which was captioned "Happy Birthday, Kiddo. Love you," was posted on October 8, 2019.
Most of the commenters were Teen Wolf fans who prayed for the next series' season. A sarcastic comment also appeared, saying, "Lydia and Peter? I thought Lydia was scared of Peter because Peter bit Lydia."
The previous year, Holland Roden also posted a photo where Ian Bohen leaned against Holland's head. The post, uploaded on May 19, 2018, was captioned by the actress, "Hey friend," while also summoning Ian Bohen.
Many fans threw love emoticons as if they were happy that the pair's relationship had gone well. One of the Instagram users commented, "Even though they have an age gap, I would still ship them."
Unfortunately, their relationship seemed brief, as Ian Bohen suddenly shared pictures of his new girlfriend, Megan Irminger. Instead, we couldn't be sure they were an item since they never confirmed their relationship, even when the public believed they got back together sometime in 2017.
Would Ian Bohen and Holland Roden be a gorgeous pair? Now, we're going to see whether Holland Roden and her other co-star in Teen Wolf, Colton Hayes, did date in the past.
But for now, let us hope that both Ian Bohen and Holland Roden can be happy with their choices.
Another Holland Roden's Dating Rumor with Colton Hayes
This rumor sparked as Colton Hayes shared his appreciation for their friendship on July 28, 2013. Even though the tweet had been deleted, we could see the trace of it in several media.
Colton put a caption in a shared photo, saying, "The best way to spend a Saturday night. Babysitting with Holland Roden."
The actress also once shared her close friendship with Colton Hayes as on May 14, 2017, she posted a photo where she leaned her forehead against Colton's.
The picture, which showed Holland in her tanktop, was captioned, "Haha, found this photo from 6 years ago! Paint parties with Colton Haynes. To dressing up in sheet gowns and burning the night away, yes, I called my mom."
This post invited some surprising replies in the comment section, as expected. One of the Instagram users seemed that she couldn't accept the rumor, as she said, "Colton is gay. They were never a couple."
But this reply was getting another response: "They were dating for a while." But in fact, neither Holland Roden nor Colton Hayes ever confirmed their relationship. Holland was often getting close with her co-stars in Teen Wolf, so this might be merely about the relationship between friends.
However, on June 4, 2011, the two once made public screaming, as Holland Roden joked, "I'm familiar with the inside of Colton (Haynes') mouth," and she continued, "Jackson and Lydia, PDA is kind of our specialty."
Did you ever ship their relationship? Wasn't it quite hard who to ship, as Holland Roden had many romantic rumors back then? Whoever she dated in the future, let us hope the best for Holland Roden.