Greg Gutfeld's Wife Elena Moussa: Everything You Should Know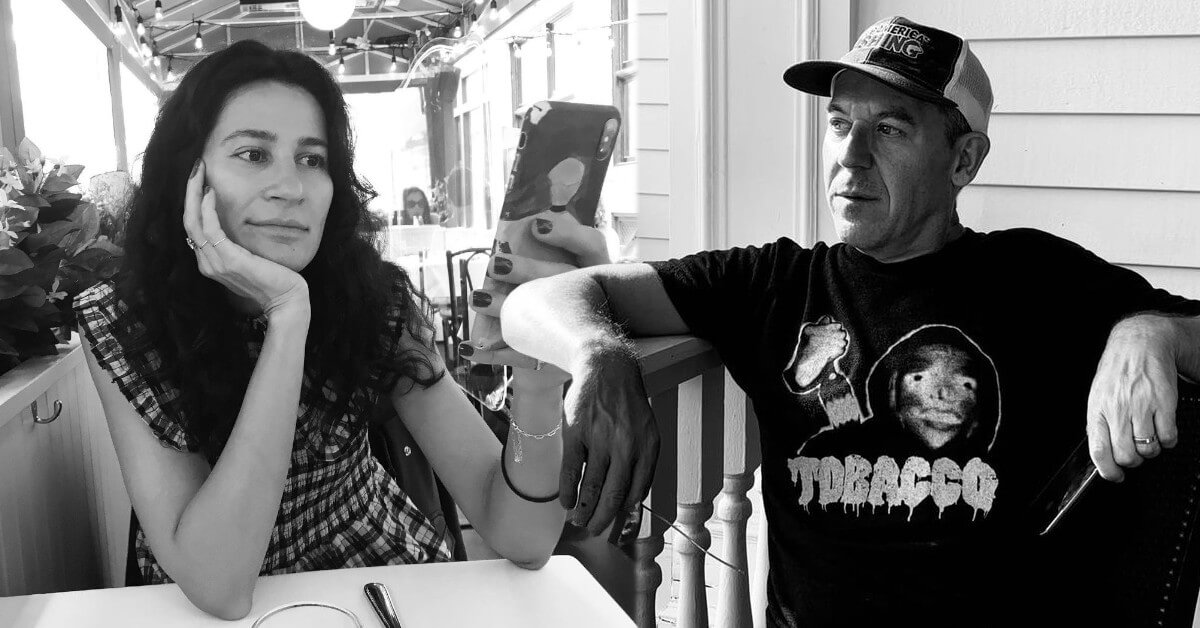 Greg Gutfeld's love story won most of our heart's away. His persistence and his positive personality captivate the maiden's heart. But who was this girl that managed to sway Greg's heart out?
Greg Gutfeld Wife, Elena Moussa
She was Elena Moussa, the Russian-born model and fashionist. She moved to London when she was a little girl before she returned to Russia once again. She returned to Russia because she chose to pursue her dream as a model.
Elena's first step in her modeling career began when she accepted the role of a runway model.
After a while, Elena decided to represent Maxim when she met Greg Gutfeld for the first time. Elena then opened a fashion showroom alongside her sister, Victoria, called "Moussa Project" in 2011 before completely shutting down in 2016.
As we said, Elena, Greg's wife, is not your typical girl. Elena's life changed for good when she decided to follow her husband, Greg, relocating to New York. Elena then chose to study fashion and began applying at the New York Fashion Institute of Technology before enrolling in the Parson School of Design.
The ongoing romance and an endeavor to the conflict
Greg's story with his wife, Elena, did us more good than harm. They are just too adorable and the likes of a "mature, fulfilling love" between two love birds.
Sadly, marriage is full of constant battles between tragedy and sadness. The tragedy occurred to the happy couple just recently when Russia chose to annex Ukraine.
As you already know, Elena was a Russian-born model and fashion stylist. However, her mother and Greg's mother-in-law chose to stay in Ukraine when the conflict escalated. The tragedy soon caught the family, and here we saw what kind of man Greg is.
Greg nonchalantly told the viewer and his correspondence, Lucas Tomlinson, during a news show. Greg said that, quote:
"Thank you, Lucas, for the update from Ukraine, and by the way, the location you are currently at is where my mother-in-law resides. You might see her when you return to the hotel and when you do, give her my regards. My best regards to anyone who chose to stay there and help the refugees."
Yes, you are right. Greg's mother-in-law was in Lviv, a city in western Ukraine, near the Ukrainian-Polish border when the conflict occurred. Greg then contacted any authorities that may help his mother-in-law escape the struggle.
In March this year, Elena finally met her mother in Poland after she made a daring attempt to flee Ukraine. Greg, seemingly delighted by the news, announced to the public in a peculiar way known to himself, quote:
"My mother-in-law might be already passing the border and may already meet with her daughter." Greg followed the news with a video of Elena hugging her mother after reuniting in Renaissance Hotel, Poland.
Before the video came to the public's view, Greg alerted the viewers that the footage might "leave you emptying a whole lot of tissue boxes."
Greg's family finally left the conflict away, and with that, Greg appreciated the work of those involved in the plan. He said, quote:
"My coworkers who worked at the scene, you guys are excellent individuals because of this kind gesture for a grumpy, distrusting guy like myself. You are the real heroes; hopefully, you can meet with your families soon to those who helped and made this possible in the first place."
Since then, there have been no reports of Greg's mother-in-law, and Elena managed to return to New York and reunite with Greg Gutfeld.