Who is Carmen Ejogo Boyfriend? Is She Married?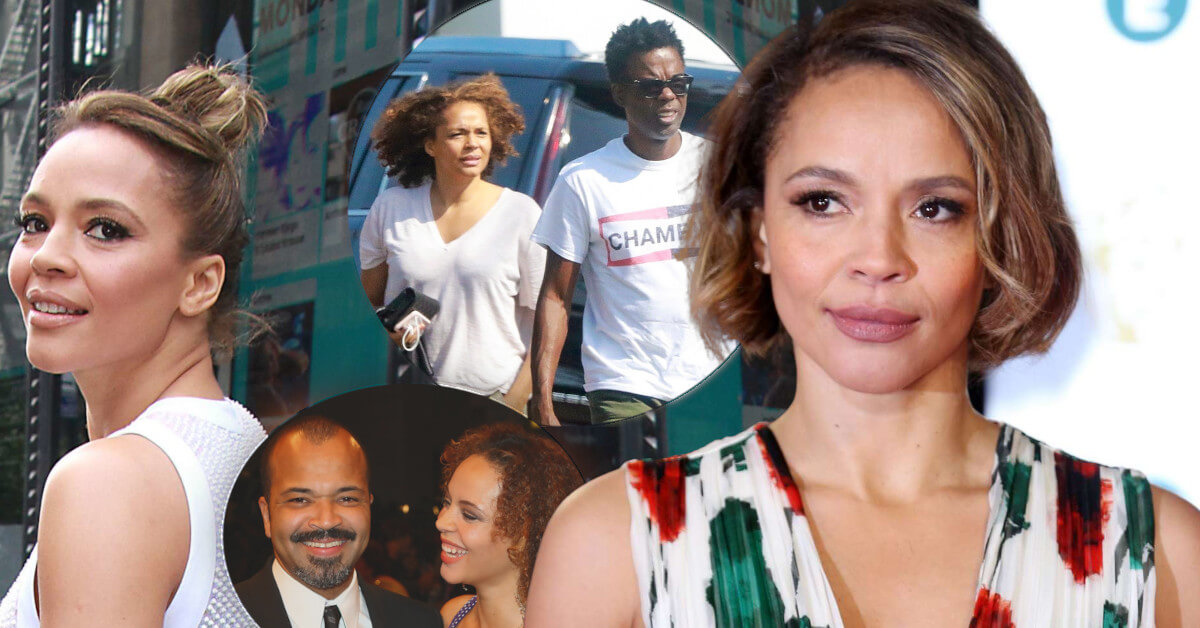 Carmen Ejogo is the queen of thriller movies and crime drama series. Besides appearing in True Detective and The Purge: Anarchy, Carmen also dazzled her fans in It Comes at Night and Kidnapped. 
This British actress is undoubtedly talented and hard-working. Her success doesn't stop in her career; Carmen also had a long-term and serious relationship, although she's single.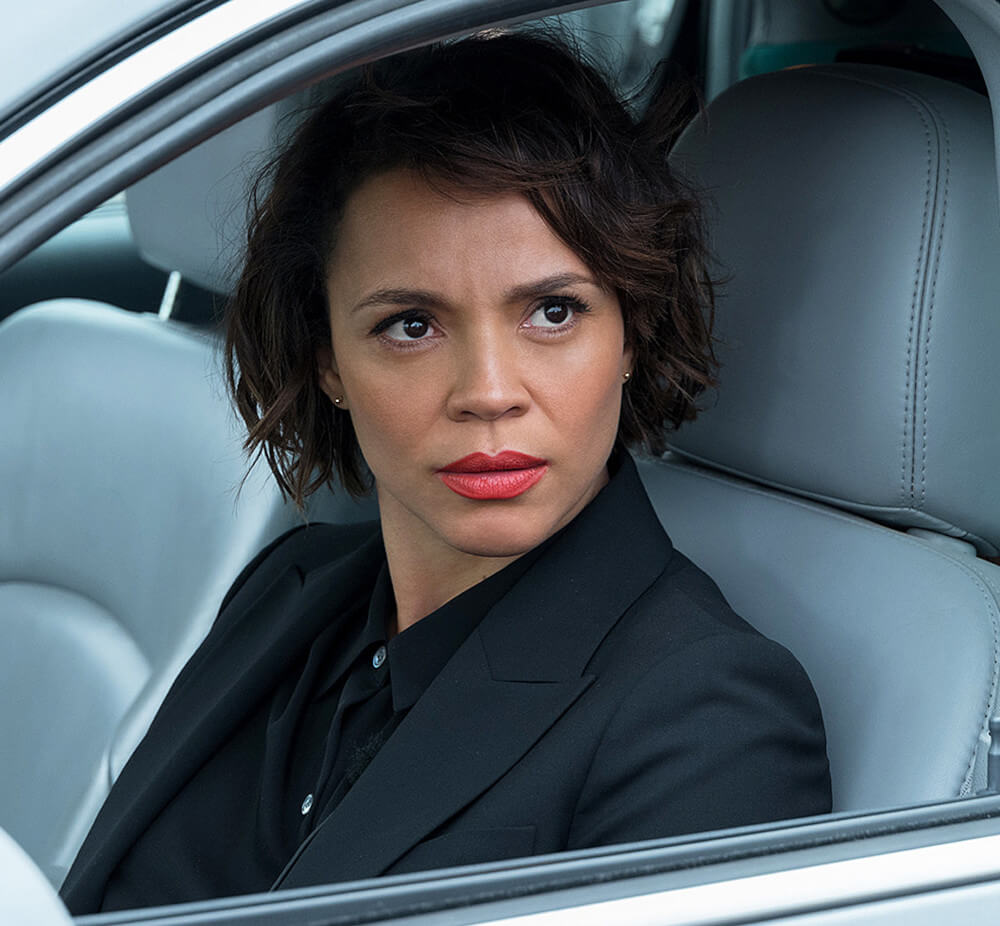 If you're curious about Carmen Ejogo's relationships throughout her career, stay tuned until the end of this article. 
Did Chris Rock and Carmen Ejogo Briefly Date?
When we talk about Carmen Ejogo's love life, the first guy who comes to mind might be her fourteen-year husband, who also shared her two kids.
While we'll dig into it deeper, let's see Carmen's latest relationship first. 
The latest romance rumor we heard about Carmen was in September 2020, when she was caught having a romantic dinner with a famous comedian, Chris Rock.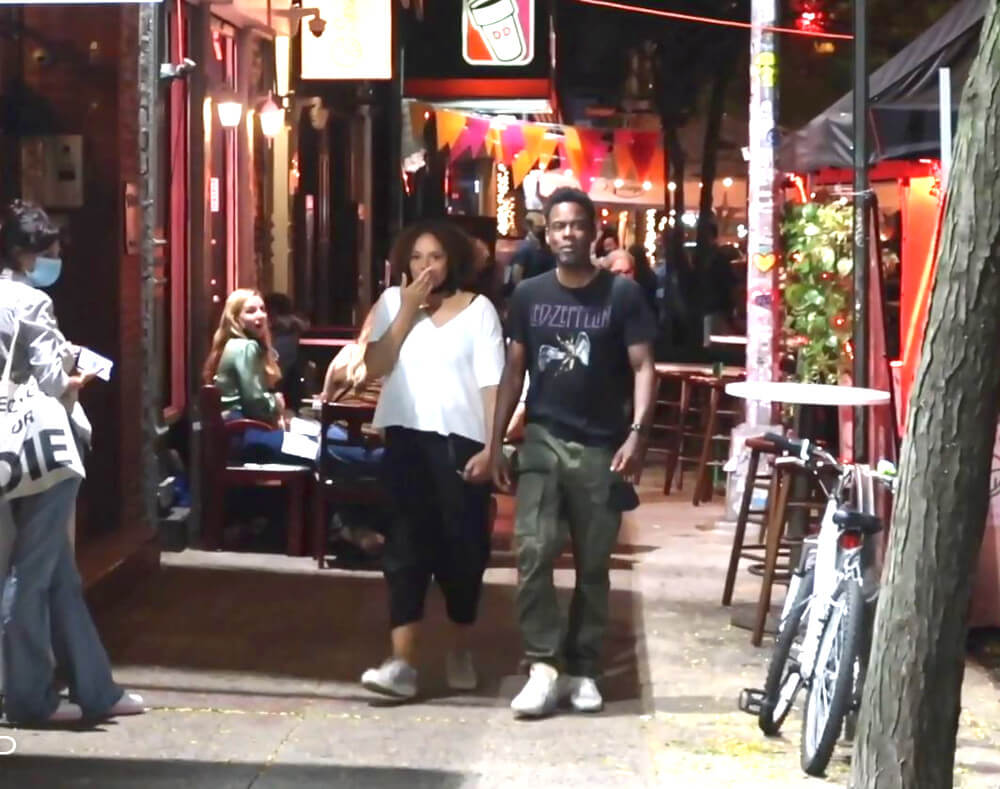 Some paparazzi took their photos and videos in New York City, particularly on September 26, 2020. Chris and Carmen were seen comfortably and couldn't take their eyes off each other.
However, neither of them confirmed or denied the rumor. It wasn't surprising since we know that Carmen has been very private about her romantic life; even with her fourteen-years partner, she didn't reveal too much about it.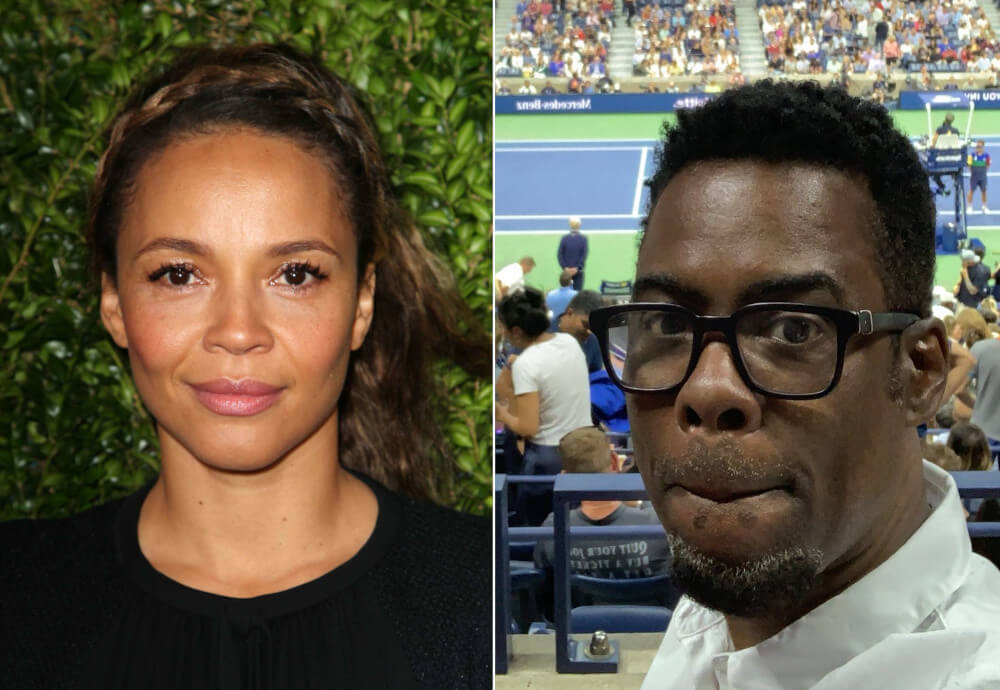 If Chris Rock and Carmen Ejogo were dating, it would be their first relationship after breaking up with their long-term partners. What a coincidence, right? That might be why the two felt the connection immediately; they faced the same problem. 
There wasn't any follow-up information about them, and their dinner in New York was the only and the last time we've ever heard about them. So, it's safe to say that their romance might only stay for a brief moment.
We can also conclude that Carmen Ejogo has been single since 2020 because there was no sign of her dating any man on her Instagram since two years ago.
Jeffrey Wright Was Carmen Ejogo's Husband for Fourteen Years
We've talked earlier about Carmen's fourteen-years relationship. And it was the longest relationship Carmen had ever had in her life.
The ex-husband, though, was an extraordinary person as well. He's a famous actor and has appeared in many big-hit movies and series, naming the Westworld, Batman, and Bond series actors. Yep, he's Jeffrey Wright.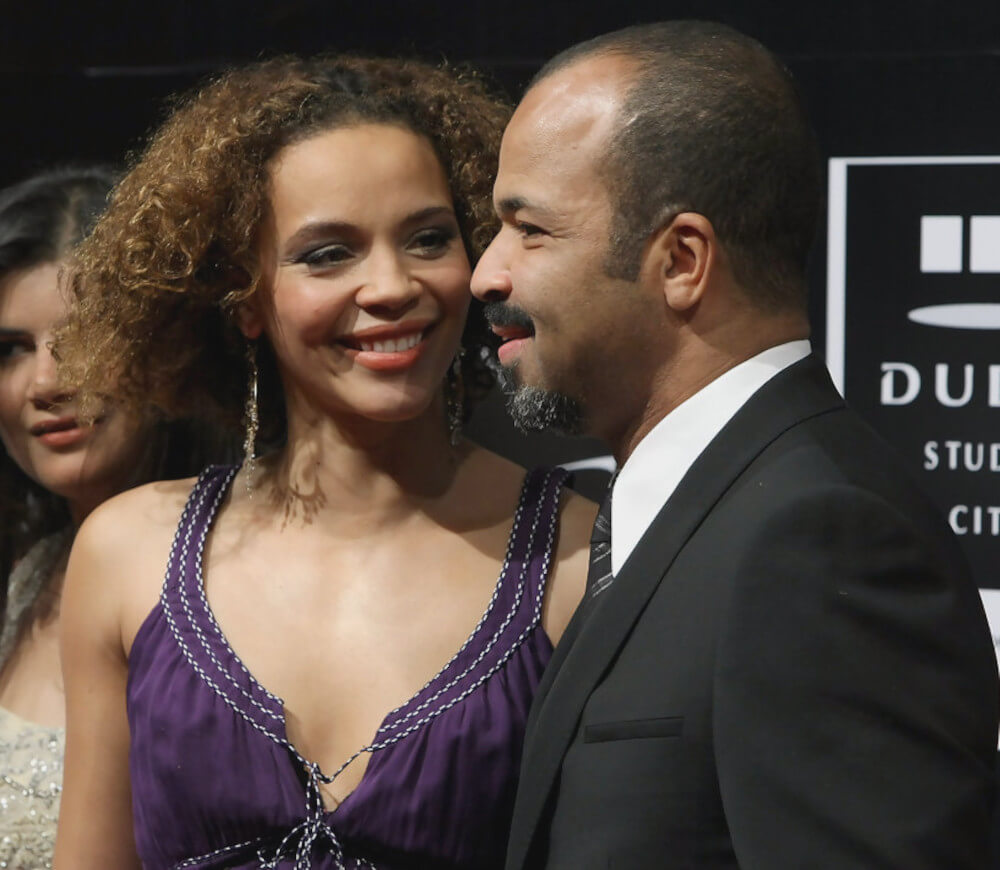 Not only spending more than a decade together, Jeffrey and Carmen also shared two kids named Juno Wright and Elijah Wright, and they continued to co-parent after they were no longer together. Let's unravel their complete relationship stories below. 
Jeffrey and Carmen are undoubtedly some of the movie industry's most famous and-seen faces. However, the pair decided to put their married life lowkey by not revealing or posting too many details about what happened between them – in happy or tough times.
We don't know much about the details of their more-than-a-decade marriage, but some media outlets stated that they separated in 2009 before the divorce was finalized in 2014.
Although the reason behind their split remains a mystery until now, we're sure about one thing: the divorce was amicable. Many people might associate goodbyes and separation with bad endings.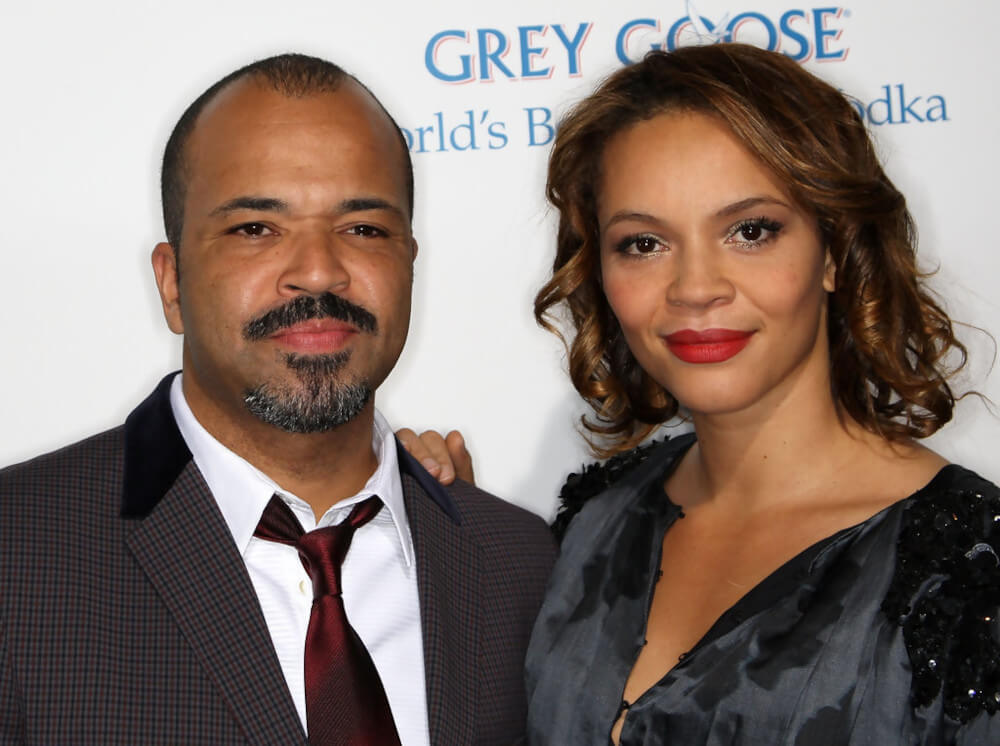 But, it wasn't the case with Carmen and Jeffrey's relationship. The divorce was based on their mutual decisions, and the two had figured out the best way to co-parent and make sure their children still felt the presence of both parents. 
Besides, their kids were already in their "teenage years" when Carmen and Jeffrey decided to split. Their first son, Elijah Wright, was born in 2002, while their daughter Juno came in 2006.
Carmen and Jeffrey seemed to be doing well with their family lives and careers. We know that Carmen keeps getting roles in some big-hit movies and series, and it goes the same way with Jeffrey.
From his Instagram profile, he shares many of his film projects. Not only that, but Jeffrey also owns a restaurant and has other businesses besides acting.
Although they were great parents before and after the divorce, Carmen didn't deny that juggling her family and career was never easy. In one of her interviews with ES Magazine, she stated how hard it was to have the best of both worlds. 
"I had to choose between career and family, and you can lose sight of what your life could've been, which is what happened to me. I did lose sight, for a while there, of what my life could be," Carmen stated; she didn't mind sharing her vulnerabilities.
After the divorce was finalized, Carmen considered stepping down from acting and taking time for herself. However, she continued to work hard because she wanted to show their kids that she was willing to do anything to make a good living for her kids.
"There are a lot of logistics, and you're probably always going to feel guilty, but you also realize that you're a great role model for your daughter and son, which is equally important," she stated in her interview with ES Magazine. 
Carmen managed to show us what strong-willed love can do to us. Nobody denies how great of a mom she is while still shining as an actress. Our respect is skyrocketing after we know the details of Carmen's failed marriage with Jeffrey, right?
Carmen's First Marriage with Tricky
Jeffrey Wright isn't Carmen's first and only husband. Before him, Carmen was married to the Hell's Around the Corner British singer, Tricky.
However, their marriage only lasted for a brief moment, and the two separated in 2000. 
There weren't many things we could know from Tricky and Carmen's marriage. The two hadn't shared any kids, and the reason why their marriage didn't work also remains a secret.
However, Tricky didn't seem to date anyone after his divorce from Carmen Ejogo. Tricky had three relationships throughout his life, two of which happened before he tied the knot with Carmen.
Well, what can we say? Carmen and Tricky are both very secretive about their love life, so we can also see what they let the world see.