Brent Faiyaz's Girlfriend: Was It Zahara Davis?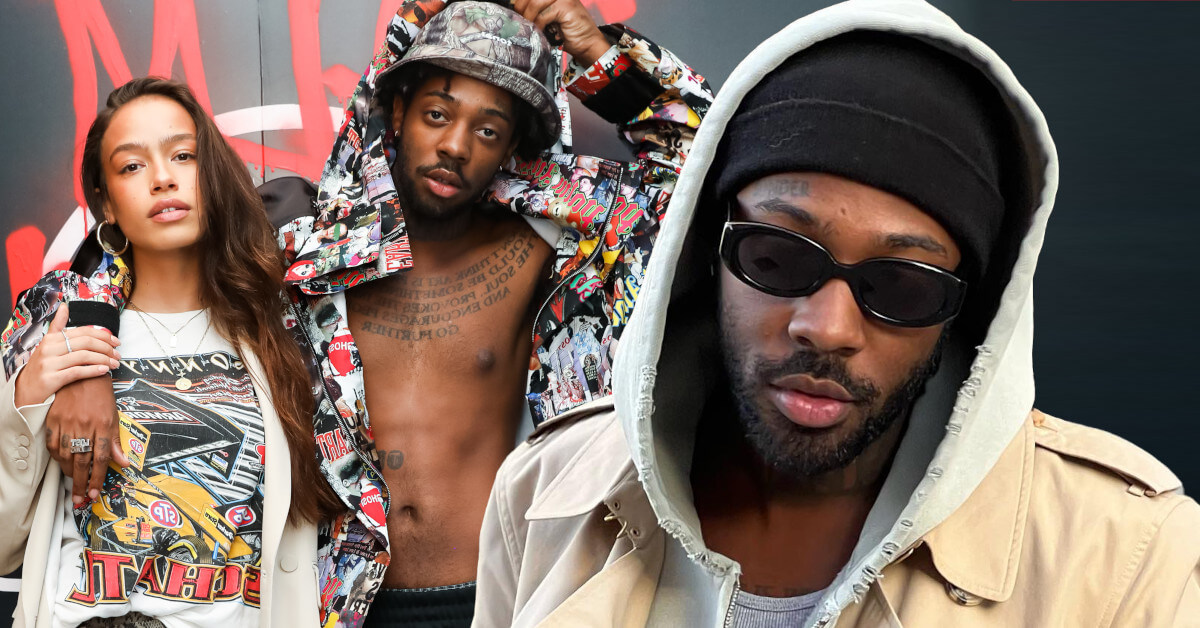 Christopher Brent Wood, known as Brent Faiyaz, is quite famous as an American R&B singer and record producer. His Sonder Son was a successful album that featured Amber Olivier, the one who was said to be Brent Faiyaz's love interest.
We are curious to know if it's true since Brent Faiyaz was also rumored to be close to Zahara Davis simultaneously. 
What happened between Brent Faiyaz, Amber Olivier, and Zahara Davis? Let us uncover the truth below.
Brent Faiyaz's Girlfriend
Zahara Davis, a model, born in Maui, Hawaii, was rumored dating Brent Faiyaz since 2019. The two sparked the romance rumor when the two made an appearance at iHeartRadio Music Awards on March 14, 2019.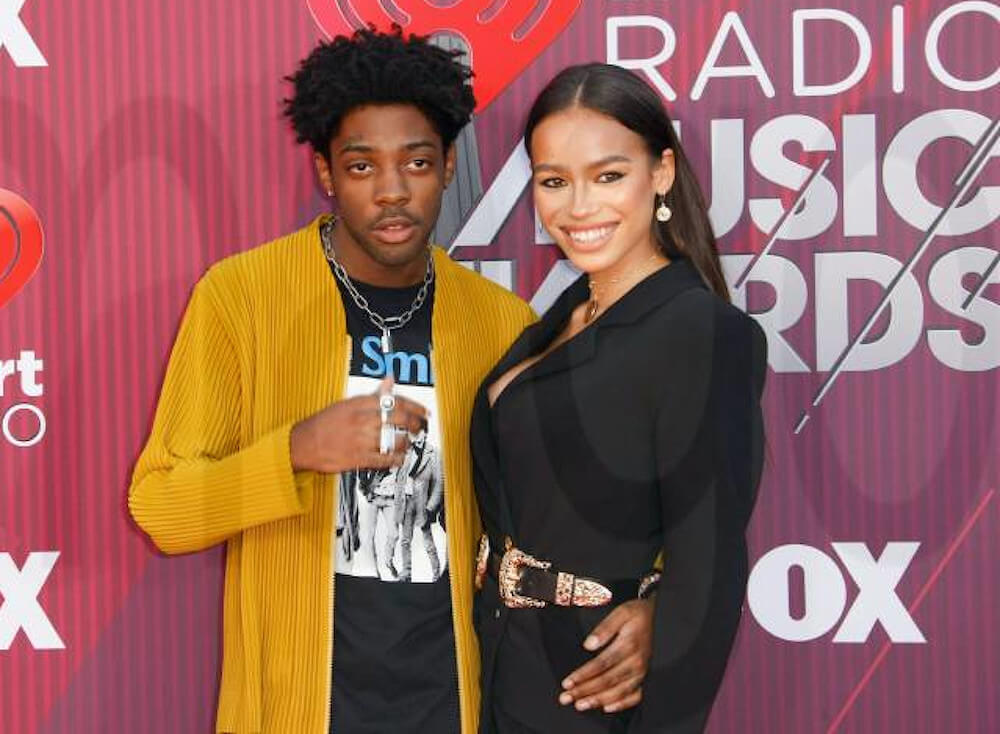 The photo of them while attending the awards seemed like the two had been very close together. Brent Faiyaz's smiling face strengthened this rumor while his hand reached out for Zahara Davis' hips.
This update was posted on Twitter as well. On Twitter, fans seemed to have an account where they posted anything about the guys who might be Zahara Davis' boyfriends, such as Brent Faiyaz, Khufu Najee, and Tobias Sorensen.
The photos which featured Brent Faiyaz and Zahara Davis were scattered around, like the tweet posted on June 13, 2022, where Brent Faiyaz embraced the model while looking at the camera. Zahara Davis also seemed to enjoy herself, and in the end, she kissed the singer on the cheek.
Their moment might have coincided when All Mine, a song created by Brent, was released on July 8, 2022. All Mine told the story of the singer who used all his charm to seduce his ex. He also tried to convince the girl that he was a changed man and a better lover than her current boyfriend.
Brent Faiyaz might also be trying to convey the message through the music. While reading the lyrics, do you think it was for Zahara Davis?
Previously in 2020, the news about Brent Faiyaz might be cheating on Zahara Davis came up, saying that there was a girl who seemed close to the singer. Brent might be getting close to Brandi Marion in 2021.
This post led to a rumor that Brent and Zahara might have broken up, but just a month ago, Zahara's fan account posted a photo where Brent and Zahara were still wearing each other's clothes.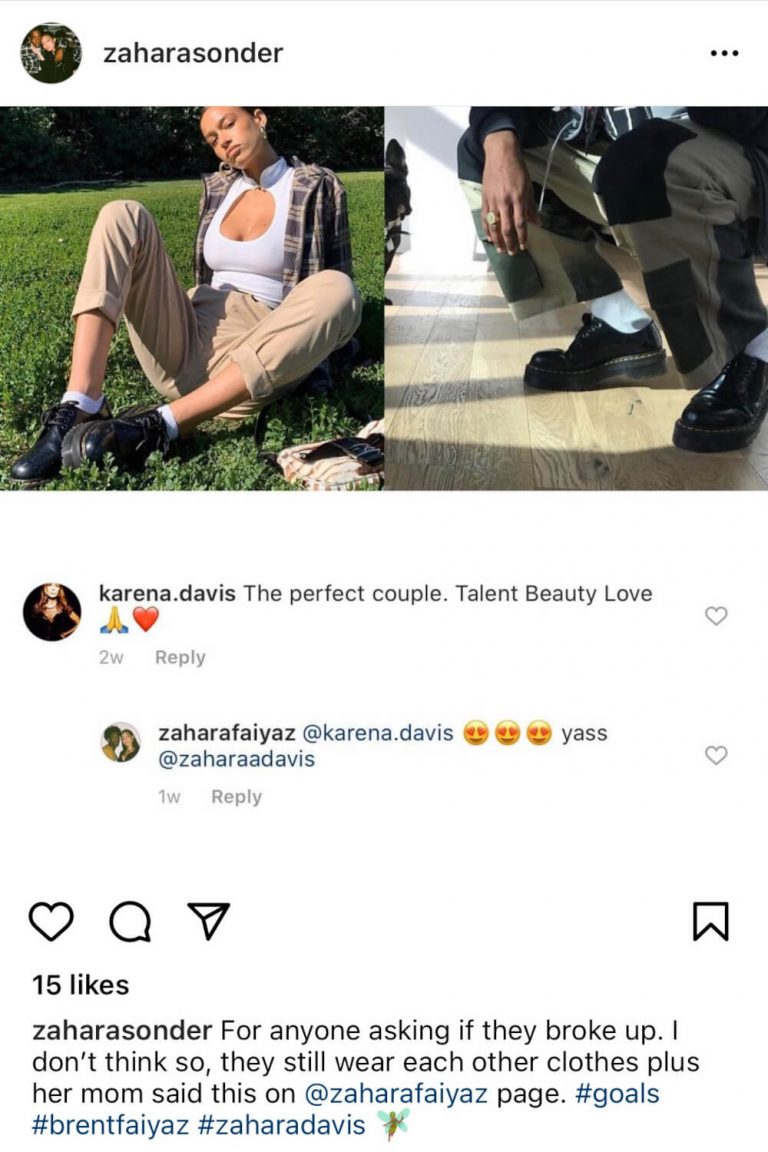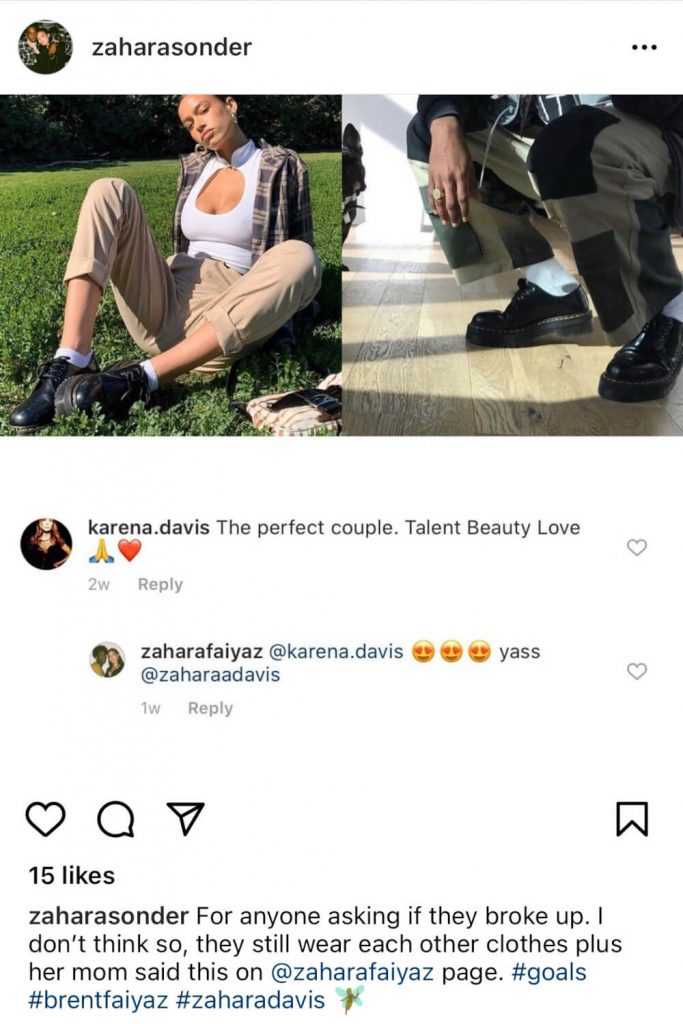 Moreover, the news was breaking on February 20, 2020, about how Zahara Davis liked Brent Faiyaz's Instagram post. However, 30 minutes later or so, she unliked it.
Was Brent Faiyaz cheating on her around that time? The public wondered what could go wrong, but even now, we cannot seek the truth.
Even if we could refer to those actions as cheating, we couldn't even be sure about their relationship as there was no confirmation. Do you think that the two might have been lovers?
Let us now see Brent Faiyaz's previous relationship with Amber Olivier.
This Beautiful Singer, Amber Olivier, Might Be Associated with Brent
The rumor that Brent Faiyaz might be linked with Amber Olivier was first spread when the singer posted a photo of Amber.
However, the post was deleted after some days. And now there were just his photos on Instagram, so the public started to think that his relationship could be just a rumor. 
Quite different from Amber Olivier, until now, she still keeps the photo of herself (2018) with Brent Faiyaz, who seemed close to her by putting his hand around her neck.
Some commenters said that the two were cute together. An Instagram user said, "I need two of you to be a couple and do an album like Jhene and Sean," which made the others also approve the suggestions, as there were three likes on the comment.
Their incredible voices might have reached many people while attending a show in Berlin, Germany. This news was reflected in the comment, "Thank you for the great show in Kantine/Berghain-Berlin last night. You guys rocked! Amazing voices."
And on the same day, Brent Faiyaz also commented on the post, implying that he was grateful to be able to do the show alongside Amber Olivier.
Furthermore, the following year, on September 21, 2019, Amber Olivier posted a photo where Brent Faiyaz made the same pose as previous Amber's post. Amber put a caption that wished him a happy birthday, "Truly grateful for this wavy being. Happy birthday, partner!"
The commenters seemed not to be able to control their emotions. Most of them felt happy, as they commented, "Let me calm down," and the other also said, "You guys need to chill, as Brent Faiyaz is her family."
Brent Faiyaz and Amber Olivier's next collaboration would be exciting news to be heard of. Other than wishing them to be together, others also hoped they would make more music. They were everyone's favorites, so making music together again would be everyone's pleasure.
As you know, Amber Olivier, who had a light and angelic voice, belonged to the label Lost Kids, which includes Brent Faiyaz. Brent Faiyaz was a partner to Lost Kids and Sonder, featuring Amber Olivier as a background vocal. 
And in an interview, Amber Olivier once said that she could reignite her love and belief in music since she had a chance to connect with Brent Faiyaz. Brent Faiyaz kept pushing her to always 'give it one more try' every time the singer made the music.
Amber Olivier's fame rose fast and hard because of Brent's trust. That is why Brent Faiyaz was the one who would be the suitable one for Amber Olivier to keep shining.
After reading all this news regarding Brent Faiyaz's relationship with Zahara Davis and Amber Olivier, which one would be suitable for Brent Faiyaz? Amber Olivier may be the suitable one since she is a singer.
Let's hope that Brent can choose the best for himself, whatever choice he makes.