Ben Stiller Wife 2023: Know About His Marriage and Dating History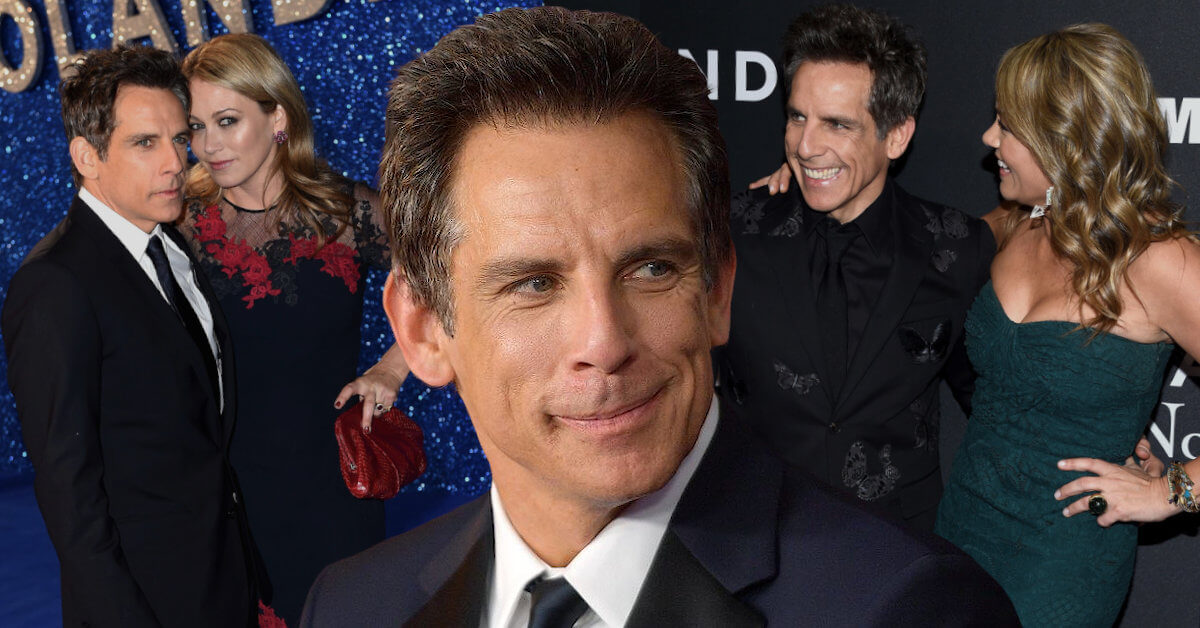 The Secret Life of a Walter Mitty star Ben Stiller is an American actor, producer, director, and comedian. His first big-screen debut was in Steven Spielberg's Empire of the Sun. Since then, Ben's career has gone nowhere but up.
Ben is also the receiver of several prestigious accolades, including Emmy Awards, MTV Movie Awards, and Britannia Awards.
Apart from that, his name has been talked about lately after he rekindled with his wife, Christine Taylor. Ben has ups and downs in his love life, and we will get to know them one by one here.
Ben Stiller and His Wife, Christine Taylor
Ben has been married to the Zoolander and Arrested Development actress Christine Taylor since May 13, 2000. Their wedding took place in Kauai, Hawaii. Sadly, they split for a while in 2017 but went back together again in 2019.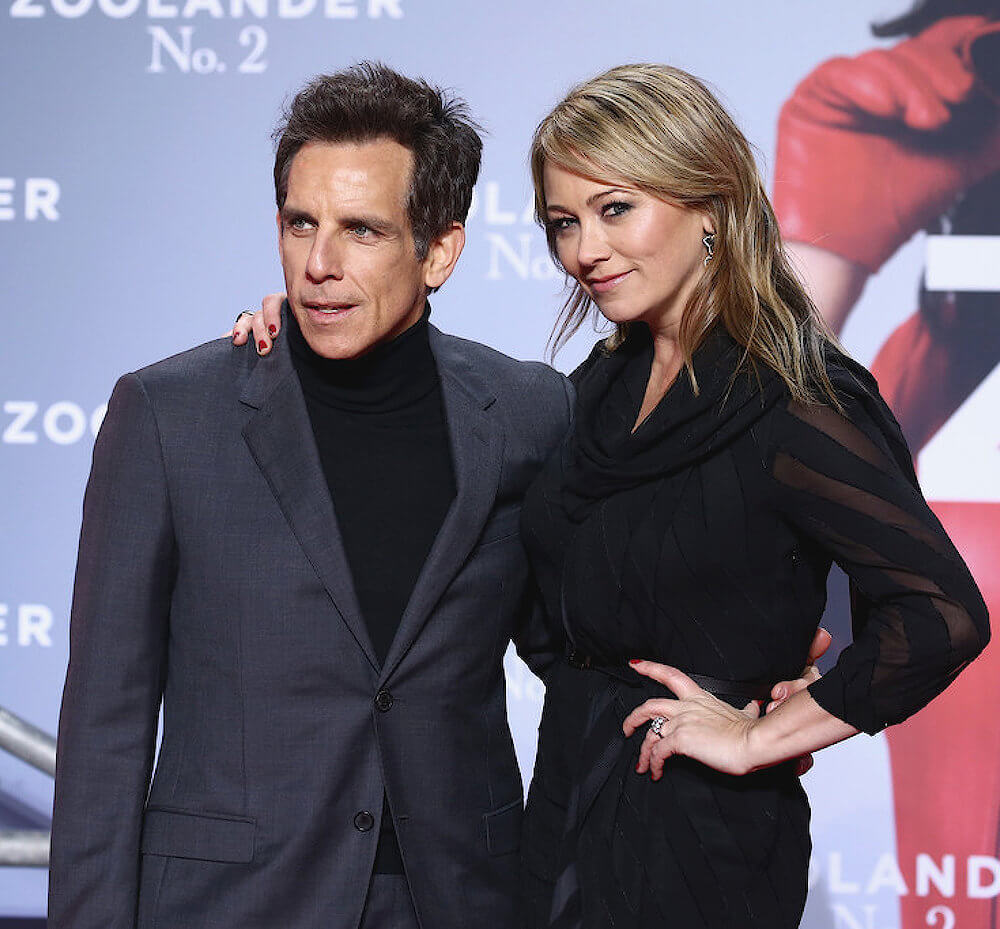 Many people find it hard to believe that they still have the willingness to try again. Remembering getting out of 17 years of living together doesn't sound easy. But Ben and and his wife seem to be doing just fine.
In 2017, the couple officially announced that they were no longer together. The couple addressed that in a joint statement provided by Ben's publicist, Liz Mahoney.
"With tremendous love and respect for each other and the 18 years we spent together as a couple, we have decided to separate. Our priority will continue to be raising our children as devoted parents and the closest of friends. We kindly ask that the media respect our privacy at this time."
Apart from that announcement, Ben Stiller and Christine Taylor didn't want to reveal the reason behind their split.
Fortunately, they didn't want to file for divorce. Two years later, Christine and Ben realized that their love was still strong. Since then, their marriage has been stronger than ever.
The couple first appeared together in 2019 when they attended the 2019 Emmy Awards, and people couldn't be happier seeing them get back together.
Neither Ben nor Christine Fancied Anyone Else When They Were Away from Each Other
However, the most awesome thing about them is that they didn't date anyone else after they split in 2017. So within two years, Ben and Christine were single until they found a way to get back to each other.
"Even after they decided to separate, they spent time together just the two of them. Ben and Christine always had fun and enjoyed hanging out. They never even dated other people after they separated," told a reliable source to Daily Mail.
That experience was a turning point for both Ben and Christine. We all know that going through a breakup, especially when you have been together for nearly two decades and share two kids, could bring heavy emotional damage. Ben made sure to use that experience to cherish his family as best as possible.
"We were separated and got back together, and we're happy about that. It's been really wonderful for all of us. Unexpected, and one of the things that came out of the pandemic," the Night at the Museum actor told Esquire.
Ben Just Knew that Christine Was the Right Woman for Him
So, how did this couple bump into each other's paths in the first place? It was nothing unusual or bizarre at first meeting; just like most celebrity couples, Ben Stiller and his wife met on the movie set.
They were costars in a 1999 TV pilot called Heat Vision and Jack. It was a love-at-the-first-sight thing because Ben knew the second he looked at her that she would be "the one."
"When I met her, I pretty much thought, 'That's the person' and 'Wow, this is a great person. I love her," Ben shared with Entertainment Tonight.
They began dating shortly after, and it only took Ben a year to propose to her. Ben also shared his experience while he had to come to Christine's father to ask for his permission.
"I proposed to Christine when I was rehearsing Meet the Parents," Ben reminisced the good old times in his 2013's Parade interview.
He continued, "I asked her father for permission before I did it. It was like Meet the Parents in real life because Christine's father is an intimidating guy who owns a security company."
Ben also stated that he was surprised it didn't take him a long time to be sure of Christine. When he and Christine had been dating for only seven months, Ben suddenly felt like he had to be her husband and started a family with her. He described it as something that just "hit him out of the blue."
Well, it turned out that Ben's guts were right. After they got married, their relationship seemed perfect. Even after becoming husband and wife, Ben and Christine still worked together in some movies, including Zoolander, which was aired in 2001, and Zoolander 2 in 2016.
Ben's Daughter, Ella Olivia Stiller, Pointed Out His "Lack of Presence" During Her Childhood
When it comes to being a father, Ben is very dedicated. Since he and Christine welcomed their first child in 2002, the couple couldn't feel more alive. Their second child, Quinlin, followed three years later.
Ben Stiller and Christine Taylor shared two children: Ella Olivia Stiller and Quinlin Dempsey Stiller. However, becoming the good father that Ben tried to be, didn't always go smoothly.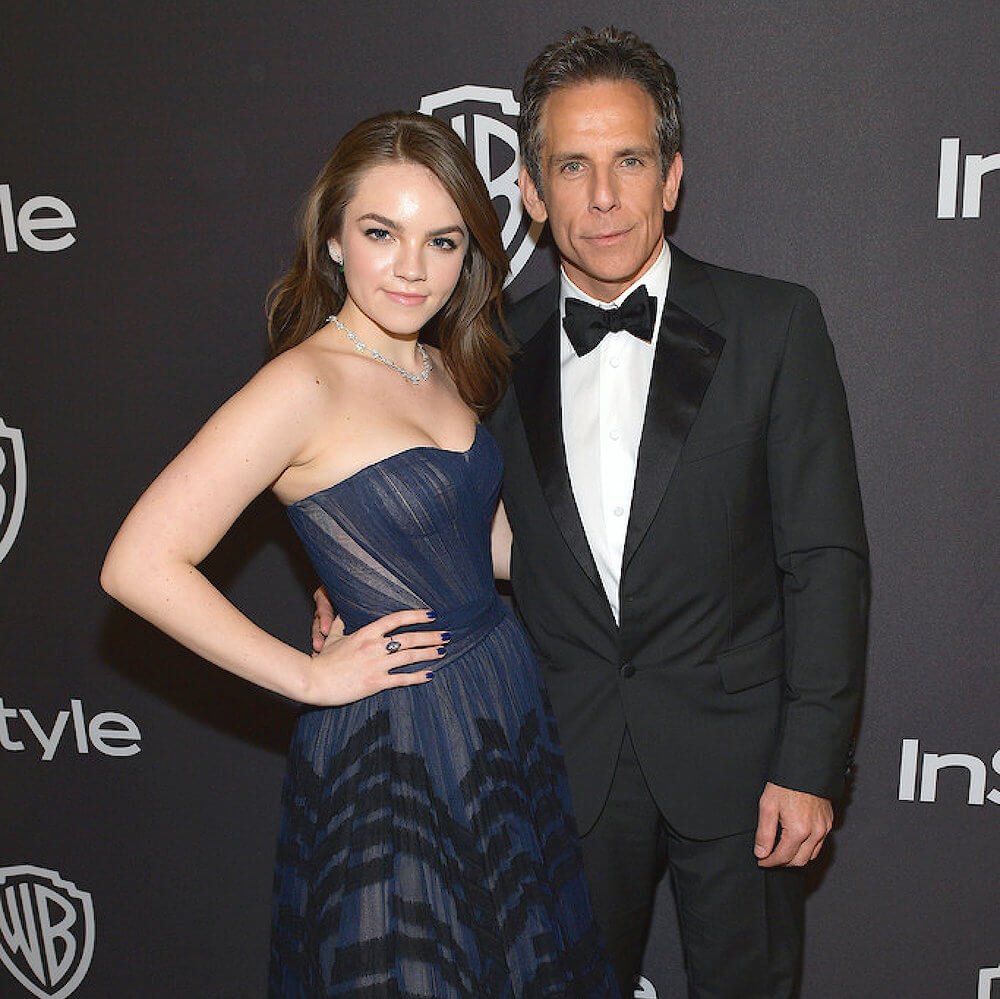 In the previous interview with Esquire, Ben revealed that Ella's daughter was "pretty articulate" about him being unavailable throughout her childhood. It was also a wake-up call for him to realize that the kids didn't care how much money or how good his acting career was; they just wanted a dad who was there for them.
"It's hard to hear," Ben stated. "Because it's me not being there in the way that I saw my parents not being there. And I had always thought, 'Well, I won't do that."
He also continued, "But then it's that thing that, like, I was trying to navigate my own desire to fulfill the hopes and dreams I had, too. And that doesn't feel great, but it's important to acknowledge."
It takes real maturity to own his lack of presence in his kids' lives, even though we all know that Ben just tried his best to provide money for his family. However, being too consumed by the latter also comes with a price.
Apart from that, Ben has always been a proud dad. He described his children as "so well adjusted," and he told Parade that he could already see some of his qualities in Ella and Quinlin.
"I also see two totally unique individuals," Ben added.
After looking at everything that had happened to Ben, he had many wake-up calls in his life: first from his daughter and second from his breakup with Christine. But now, Ben's life is complete again because he's learned his lessons and continues to live happily with family in Westchester County, New York.
Ben Stiller and Calista Flockhart
Before finding the love of his life, Ben had gone through several relationships with some famous A-listers. In 1998, Ben was dating the Ally McBeal star, Calista Flockhart. They were dating in 1999, but it was more of a short fling than a serious relationship.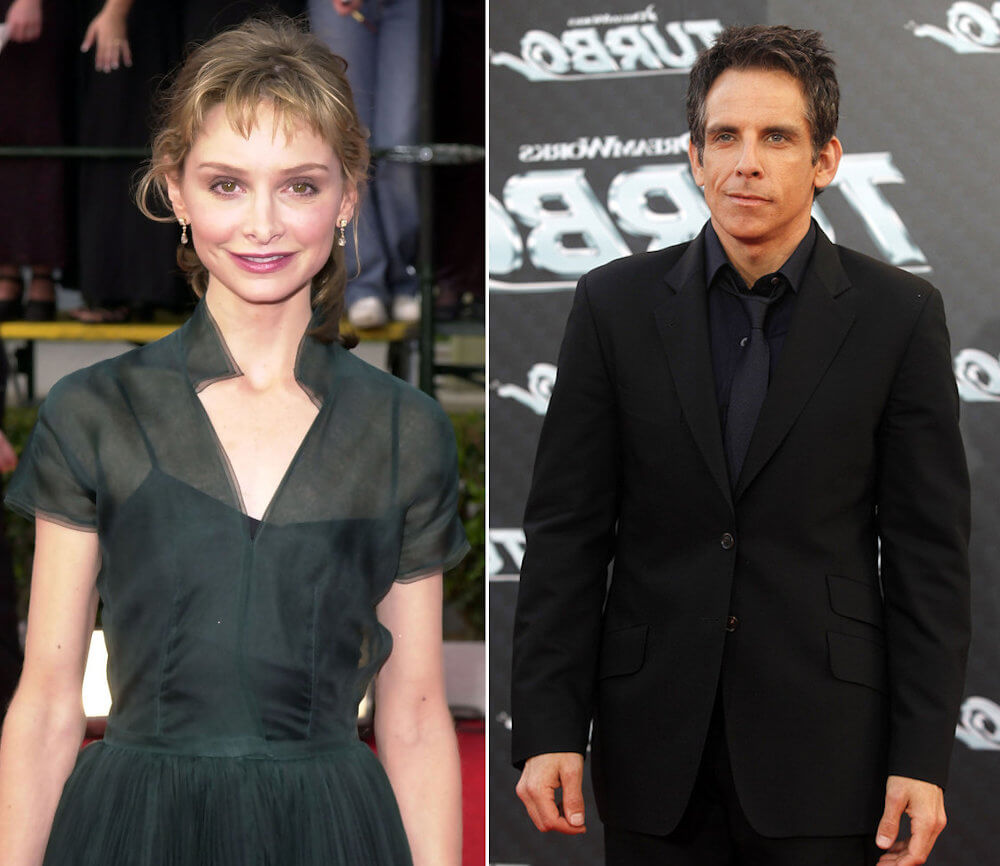 According to source, Ben Stiller and Calista Flockhart met at a charity dinner in Los Angeles. The couple went off to Santa Barbara to have some nice and quality time together, only a week after their first meeting.
However, after they were together for only three months, Ben called it quits. According to some media, Ben was already captivated by Christine's charm and decided that he wanted to end up with her. Unfortunately, it all happened when Ben was still together with Calista, hence the breakup.
Ben Stiller and Amanda Peet
The next A-listers are Amanda Peet, famous for her role in High Crimes. The two dated in 1998, only a year before meeting Christine.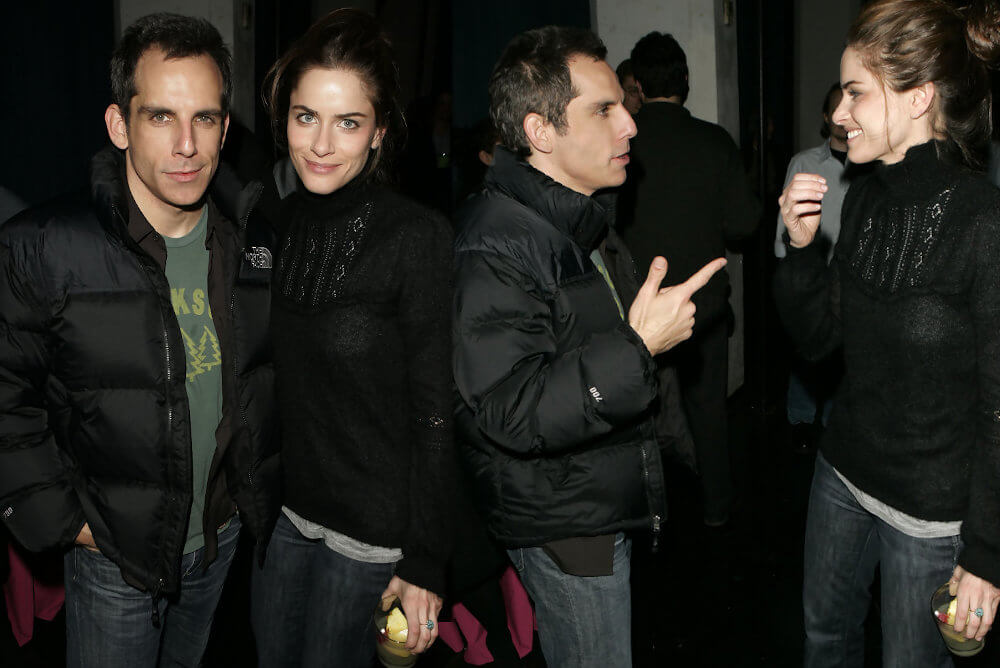 The relationship only lasted for a few months, and it wasn't a serious one. Amanda and Ben remain friends until now, though their split was amicable.
However, we just can't ignore that Ben didn't want to commit to any serious relationships before meeting Christine (that's what we call real love).
The List of Ben Stiller's Ex-Lovers Are Still Long: From Rhea Durham to Claire Forlani
Ben Stiller's list of lovers kept adding up when he was young. Several names like Rhea Durham, Janeane Garofalo, Jeanne Tripplehorn, and Claire Forlani. But, just like Ben's relationship with Amanda Peet and Calista Flockhart, none of them stayed for a long time.
It's mesmerizing how Christine Taylor can be the only woman who can make Ben want to marry right away. Well, he knows it when he feels it, and thank God he didn't wait for a long time to start a happy life with his wife, Christine.