"Assume away, go ahead": Joan Jett Refuses to Bring Her Romantic Partner under the Public Scrutiny
Known as one of the rock frontrunners in the 1970s to 1980s, Joan Jett has always been the It girl.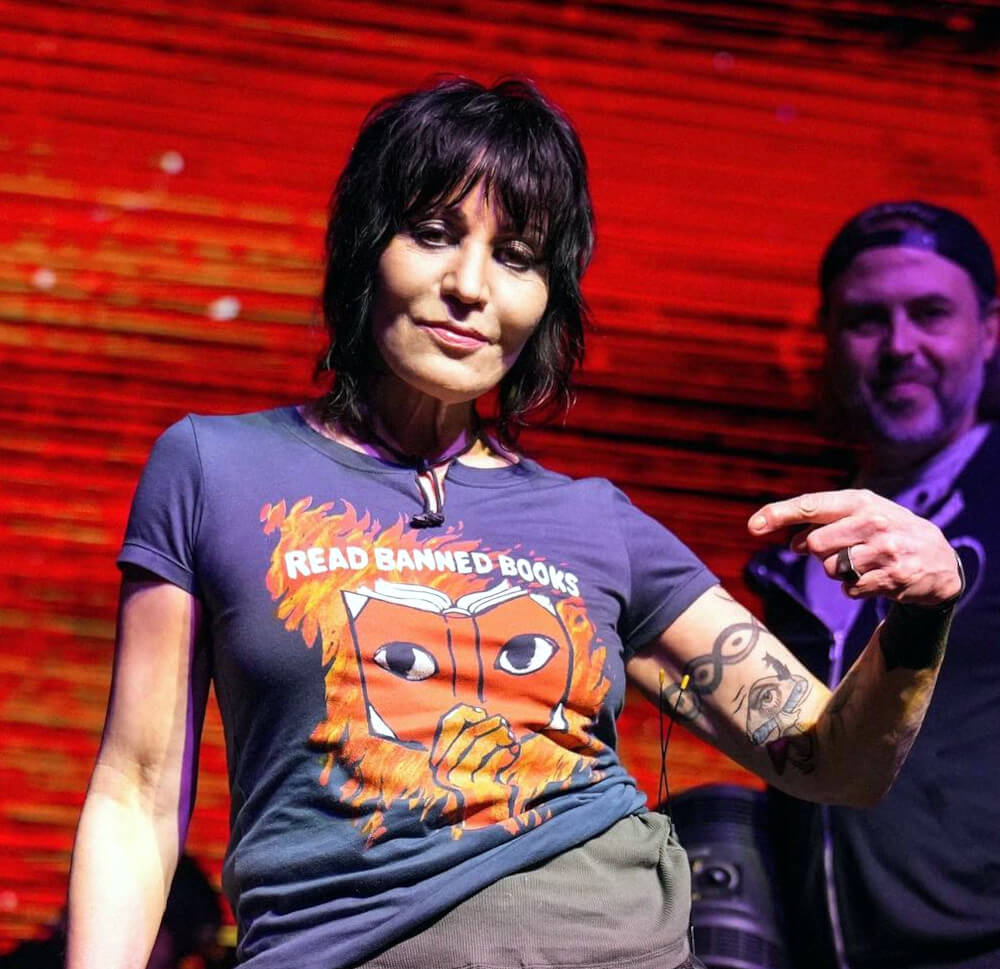 Having earned the title of The Queen of Rock 'n' Roll and been inducted into the Rock and Roll Hall of Fame in 2015, Joan Jett appears to have had everything this world offers.
Well, except a lover, perhaps. Ever since the early days of her career, Joan Jett has been rumored to be either lesbian or bisexual, despite she never came out publicly. This caused her to be linked to multiple names throughout her career.
Does Joan Jett Have A Partner?
In an interview in 2006, Joan Jett once claimed that she "never made any kind of statement" regarding her personal life "on any level," romantic partners included. The claim appears to be valid until years later, considering that the identity of Joan's partner is still a mystery!
"I'm not saying no, I'm not saying yes," she said in a 1994 interview with Out magazine. "Believe what you want. Assume away. Go ahead," Joan added.
Furthermore, her Instagram page is void of any posts indicating Joan is dating someone. She uses her social media account to promote new music and occasionally pay tribute to her friends.
Well, it seems like Joan still refuses to make any proclamation about her personal life!
Was Lisa Curland Used to Be Joan Jett's Partner?
Being in an all-girl rock band when you're as charming and touchy-freely as Joan Jett will ensure you a bunch of rumors of you dating one of your bandmates.
Yep, that's precisely what happened to Joan and Lisa Curland!
The pair have known each other since the 1970s, and their relationship went on quite a serious note to the point they shared an apartment. Fans also believed that their relationship lasted for much of the time Joan became a part of the Runaways.
Did Joan Jett Date Tom Petersson?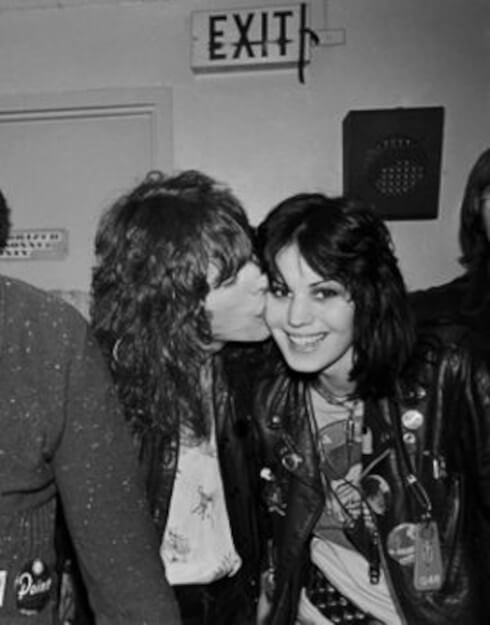 Being two of the top rock icons in the 1970s, Joan Jett and the band Cheap Trick crossed paths multiple times. Their frequent meeting and occasional collaboration probably made fans suspect that Joan was dating the band's bassist, Tom Petersson.
Fans' suspicion was fueled by a picture of Tom kissing Joan backstage after finishing a show in 1977. The kiss might seem harmless, with it only landing on Joan's cheek, but their pose and body language indicate that the affection was genuine!
Neither Joan nor Tom addressed the kiss and the rumors.
Joan Jett Might Have Been Outed by An Ex-Partner
No one guards their personal life as fiercely as Joan Jett. Unfortunately, that doesn't mean her ex-partners share the same views! In a 2006 interview with Black Flag's Kira Roessler, it was revealed that Joan and she were romantically involved at some point.
"The only woman I ever had sex with was Joan Jett," the bassist admitted. "She was so amazing…" Kira continued.
This confession surprised fans, considering they never thought Joan and Kira were a thing of the past. However, true to her promise, Joan refuses to respond to Kira's shocking confession.