Alden Richards Girlfriend in 2023: Here's What to Know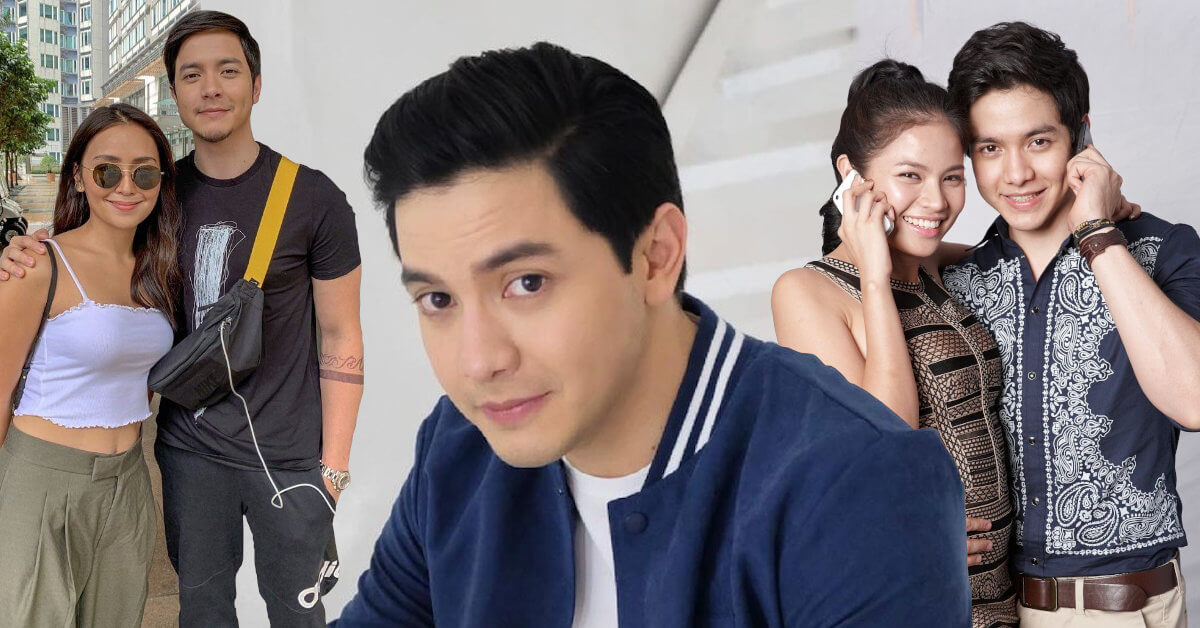 Alden Richards is an actor, TV host, entrepreneur, and recording artist. Yes, what you read is true: he is multi-talented and strives in different fields of career. He was born in the Philippines and won the 2019 Seoul International Drama Award, which means he won the best actor in South Korea.
That's brief information about how amazing Alden in his career, but what about his personal life and girlfriends? Does it go as smoothly as his career?
Looking at his long lists of ex-lovers, we can't help but wonder about the detail of his stories. We will dig deeper about that here!
Alden Richards and Kathryn Bernardo: Are They Dating in Real Life?
Same like Alden, Kathryn Bernardo was a Filipina actress. She has starred in many films, such as Three words to Forever and Hello, Love, Goodbye. The latter was the movie where she met Alden Richards.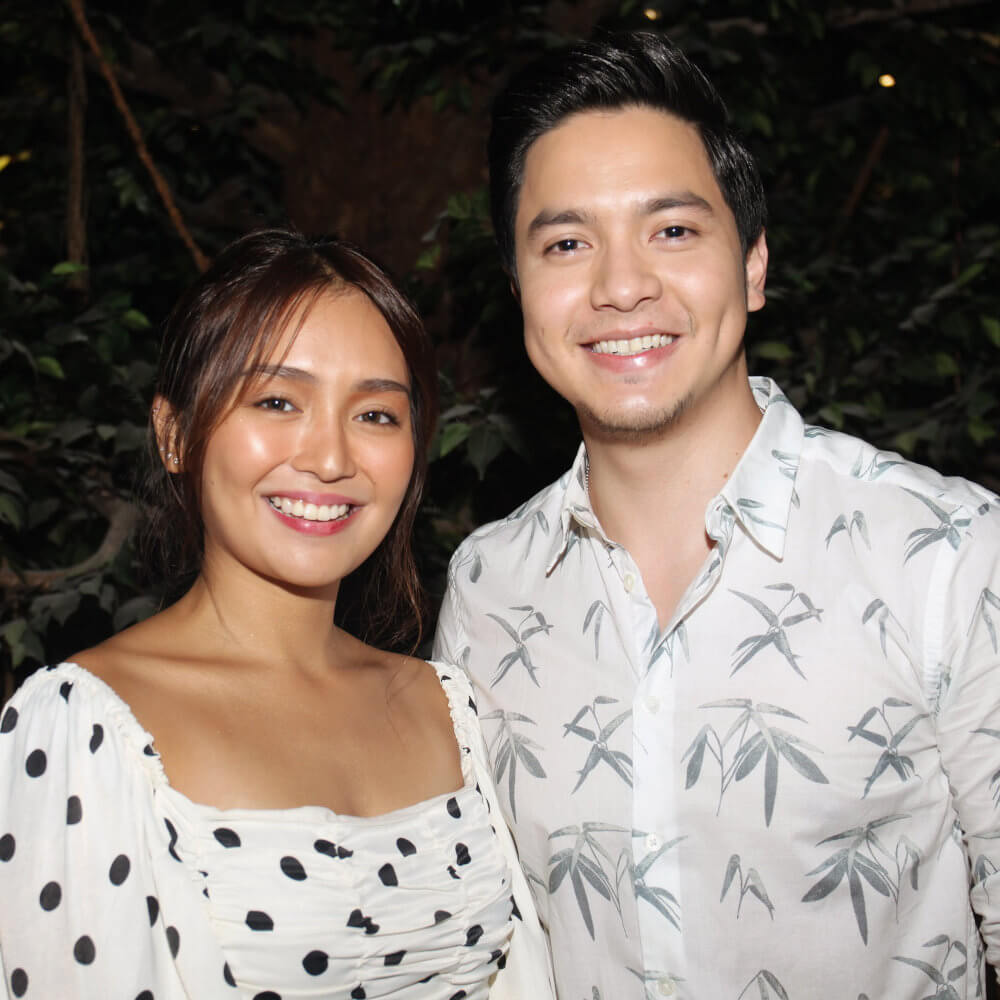 However, when Alden was asked whether he had a real thing with Kathryn outside of the movie, he stated that the two were just good friends. Many people speculated that Alden and Kathryn were dating in real life because their chemistry in the film was too genuine.
"Kat has always been warm ever since. But when we met at the set, there are more to her. She's very nice, very sweet, and I didn't have a hard time warming up to her. She let me be nice to her." Alden stated in his interviews for the movie Hello, Love, Goodbye.
Both Alden and Kathryn agreed that the chemistry that they had on-screen wasn't forced at all; it just came naturally and so easy for them. Unfortunately, that didn't mean that they were a couple in real life, though both of them will make a great couple.
Alden Richards and Girlfriend Maine Mendoza
Maine Mendoza is a Filipino actress and television personality. She was famous because of her talented acting, in which she impersonated Filipino legendary actress Kris Aquino.
Since then, she was acknowledged as a DubSmash Queen of Filipina, a popular trend of dubbing back in 2015. Her popularity even has brought her into a national television program, Eat Bulaga.
Alden Richards and Maine Mendoza started seeing each other in 2015 when they were one of the cast members on Eat Bulaga Show. Maine Mendoza was introduced as Yaya Dub, who had a job to do dubsmash.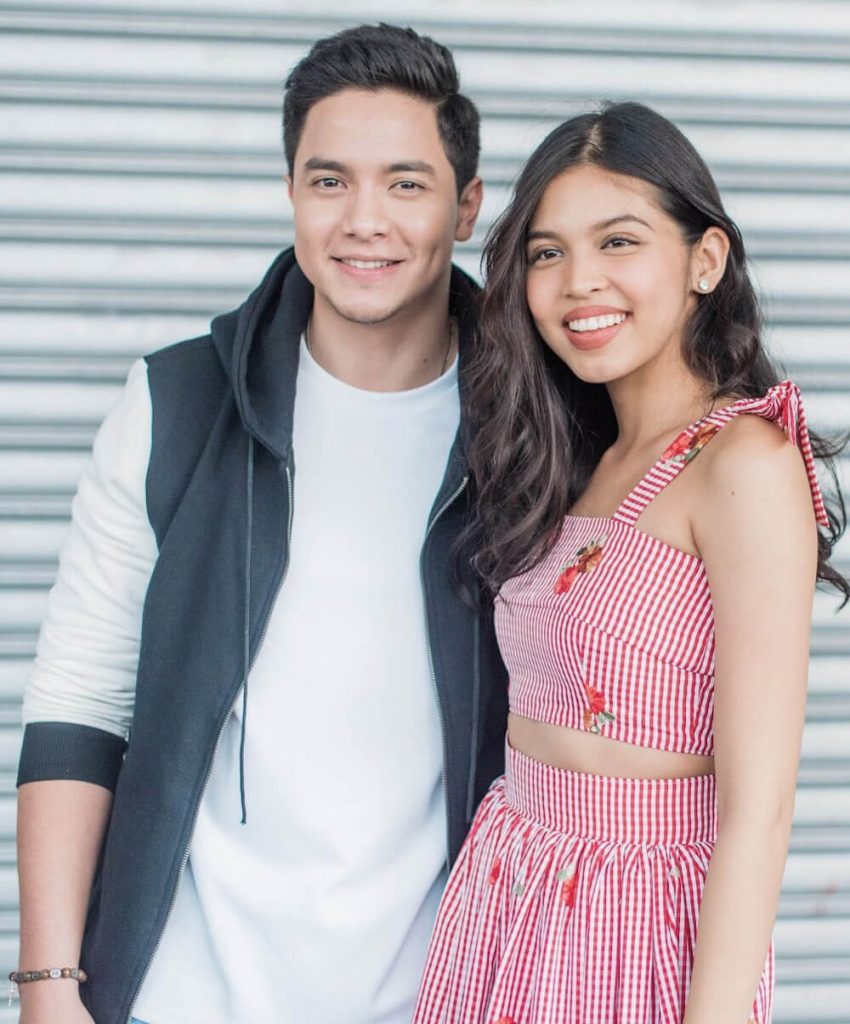 In one of the segments in Eat Bulaga, it was then known that Maine Mendoza was a massive fan of Alden Richards. Noticing the chemistry between the two, fans and audiences tried to ship them as a couple. Fans called the couple as AlDub.
The bond between them was getting stronger when they played together as a couple in a movie titled: Imagine You and Me. The two actors had great chemistry with each other. This leads to people speculate the relationship between them was not a mere performance on Eat Bulaga Show.
Among other actresses that have been rumored to be close with Alden, perhaps Maine Mendoza is the most noticeable one. Why not? The two have been caught several times by fans and even on the show to have chemistry greater than friends.
In March 2016, a surprise for the audiences, even for Yaya Dub herself, Alden kissed Maine Mendoza on the lips. It was a shock for the audience. Not only was it aired on national television, but it was also because their kiss is what the audiences have been waiting for, especially the fans of AlDub.
Since then, Alden Richards and Maine Mendoza had several moments together on camera where Alden was so flirty towards Maine Mendoza. Even the chemistry went further beyond the camera when a fan caught both of them having dinner together.
However, we never had any official statement from them that they were really in a special relationship. Richard is a very private person when it comes to his love life. He hardly talks about the person that he's currently dating. Maine Mendoza also has a habit of keeping her relationship away from the media.
Although both of them had shared sweets moments together on televisions for the public to see, we never get any clarifications coming from any of them. They were so close, yet so far.
As time went by, the two made fewer and fewer appearances together, both on Eat Bulaga Shows or off-camera. The two were busy with each other's new projects and works.
The rumor that Alden and Maine were close eventually wore off after Maine Mendoza had been rumored to be close with another Filipino Actor, Arjo Atayde. In early 2019, Maine Mendoza officially announced she has been dating Arjo for quite a while.
Although Alden and Maine are no longer seen together, Maine said she and Alden are still good friends and workmates. That means, unfortunately, we have to cross Maine Mendoza off the list.
The Relationship Between Alden Richards and Julie Anne
Alden Richard's relationship with Julie Anne San Jose is probably quite complicated. The two were rumored to be close at some point in their career, and some noticeable conflict between them. Julie Anne San Jose is a successful Filipino singer. She is the youngest singer ever who had received Diamond Record Award for her album that goes by her name, Julie Anne San Jose.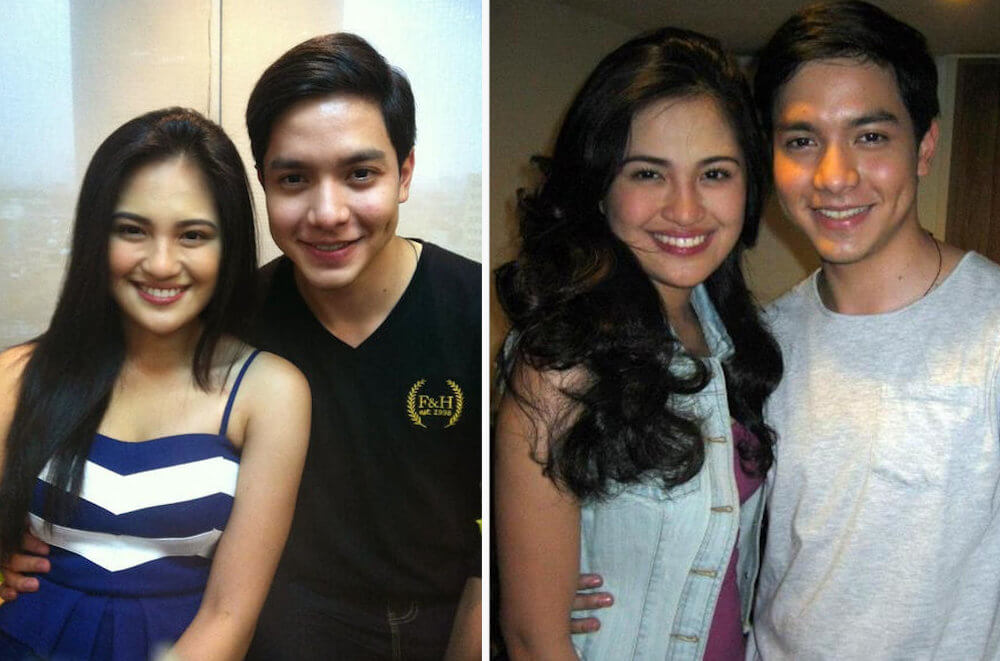 It is unclear when did the two started knowing each other. The two were known as close friends.
One of the earliest news coming from Alden and Julie Anne wasn't a pleasant one, though. It is discovered that Alden Richards unfollowed and unfriended Julie Anne on her social media in 2013. It is speculated that there have been some conflicts between them.
As time went by, people and media started to question their current relationship with each other. In an interview, Julie Anne stated that both of them were 'okay.'
It is also proven that Alden Richard and Julie Anne are truly okay by working together on a show called 'All Out Sundays' in 2018.
The show brought the two together again after some dispute they had before. Even Alden Richards was rumored to have something romantic with Julie Anne San Jose. The two were caught hugging each other. Perhaps it was a casual hug, but the fact that the timing was right after Alden parted ways with Maine Mendoza and Julie Anne had broken up with Benjamin Alves, we could assume that they had something between them.
But the rumor was very unclear, though. Both of them had never seen together apart from the show. The rumor even has been debunked by Julie Anne San Jose herself in a very recent interview this June 2021. She said regarding the issues that have been floating around, 'let's bury it in oblivion because it's 2021'. She also added that 'what we need right now is to have each other, especially during the pandemic.
Alden Richards and Sam Pinto
Ten years ago, some rumors were floating around that Alden Richards was seeing Sam Pinto.
Sam Pinto was an actress and a model. She was titled the Sexiest Woman by For Him Magazine Philippines in 2011. Sam and Alden started to know each other when they were cast in the same movie: Tween Academy.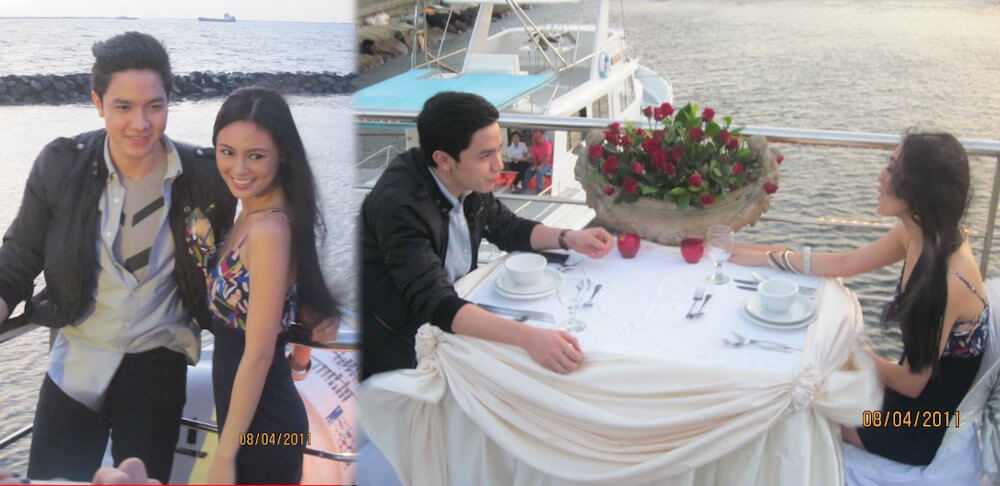 Despite the age differences, with Alden was 18 and Sam Pinto was 21, the two reported going on a cruise date. Alden also confessed that he had a crush on Sam at that moment.
Although they had a quite luxurious date, Alden described that it was just a 'friendly date' between them. Alden also added that 'A lot of guys would kill to have Sam Pinto for a date!'. It implies that the crush Alden had for Sam was just another star-struck moment for the model.
Unfortunately, there has been no new news heard from them after the show had finished.
In 2015, in an interview with Sam Pinto, she stated that she did not want to be associated with Alden anymore. The two had parted their ways to pursue their careers and deal with their own life.
Alden Richards and Delos Reyes
An almost similar story also happened between Alden Richard and Louise Delos Reyes. Louise is an actress and a model. Alden and Louise were co-stars in "Alakdana" in 2011, "One True Love" in 2012, and "Mundo Mo'y Akin" in 2013. The chemistry between Alden Richard and Louise Delos Reyes in these movies was so great. The fans assumed that the chemistry went off of the camera too.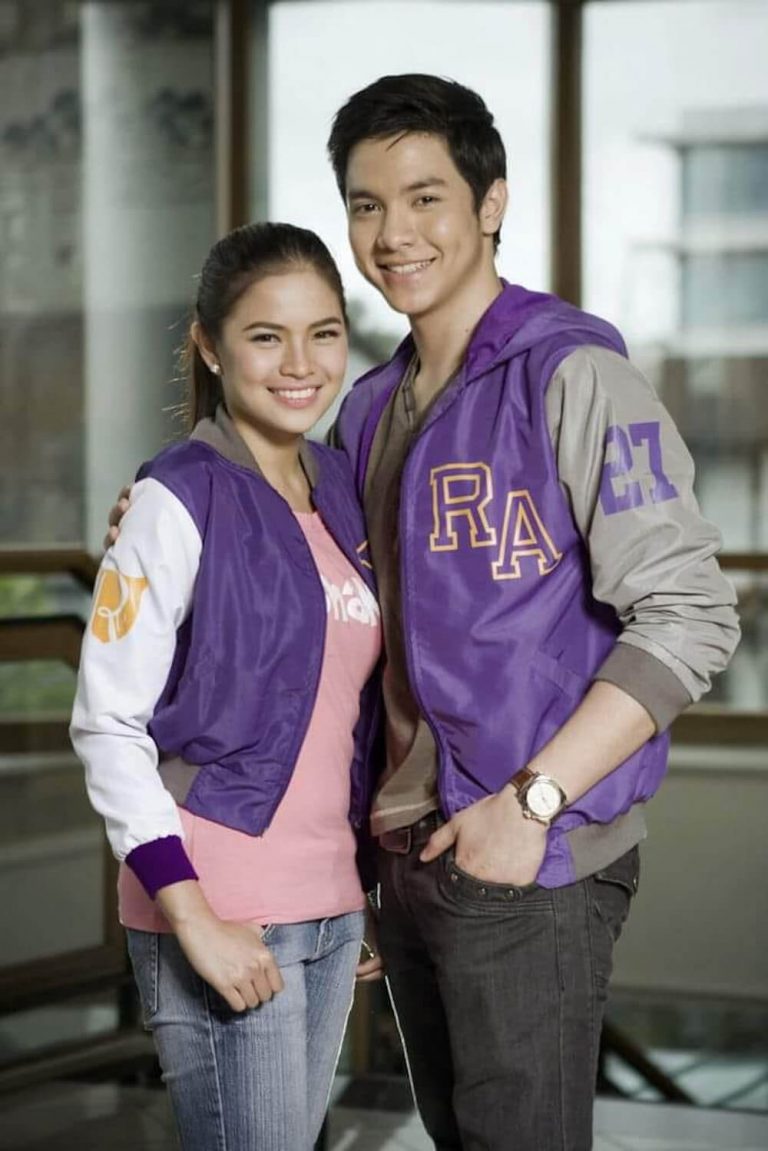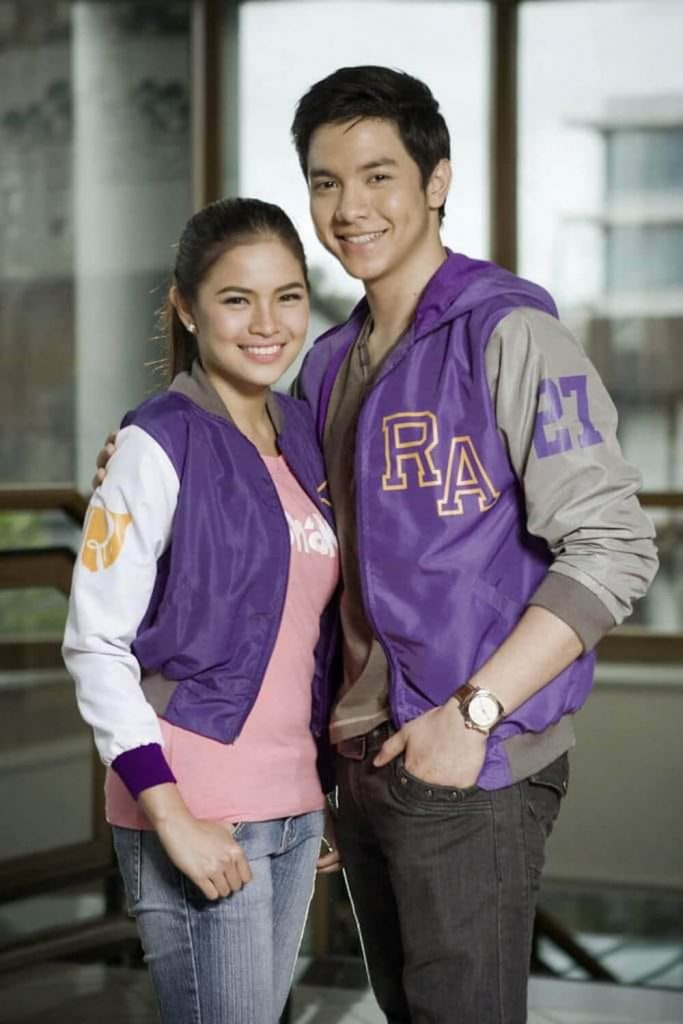 But again, there was no official confirmation coming from any of them regarding their relationship.
The rumors also eventually drifted off as time went by.
In 2020, Louise Delos Reyes was invited to Eat Bulaga show, where Alden Richard acted as a host. The two were being so friendly to each other. Alden asked how Louise is doing and recalled the last time they both video called.
But it is very unlikely that something will re-spark between them. Louise Delos Reyes is currently in a serious relationship with someone named Jino B.