Who is Aimee Teegarden Dating in 2023?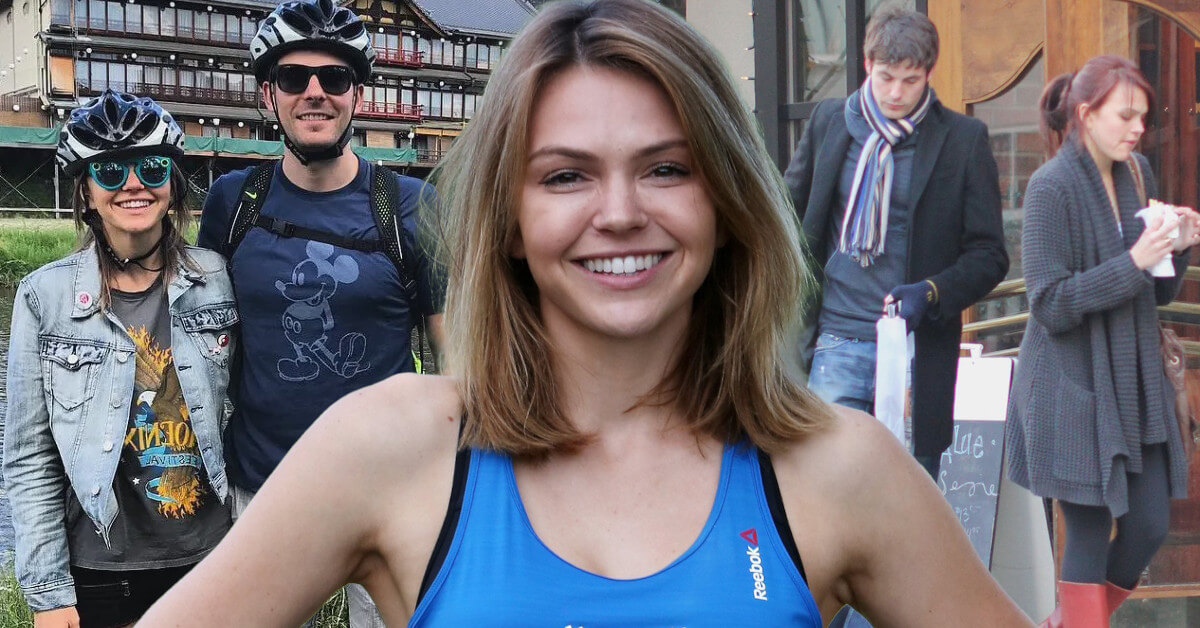 Aimee Teegarden, an American model, and actress, dated for a decade with Chris Skinner. Aimee was also once rumored to be dating Zach Gilford and Grey Damon previously, but was that accurate?
Let us start digging into the truth below to understand Aimee's relationship details.
Aimee Teegarden's Boyfriend, Chris Skinner
It seemed that Aimee's romantic relationship with her current boyfriend would last forever because it was reported that Aimee Teegarden and Chris Skinner had been together since March 18, 2012.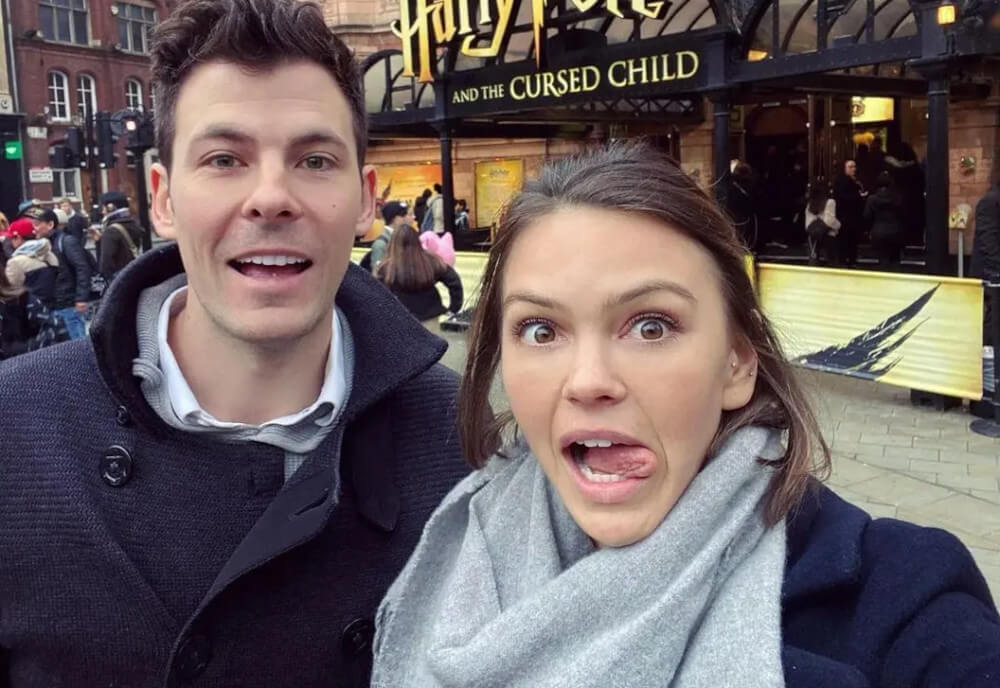 After their initial public outing in 2013, Aimee posted a picture with Chris on Instagram. They looked at each other with a cute puppy in Chris' arms. Aimee posted this lovely photo on February 15, 2016, just a day after Valentine's.
She wrote a loving caption saying, "Happy Valentine's Day! Hope you are spending it with the ones you hold dearest and love you no matter what."
Previously, Aimee also posted a picture where she put on a red apron with Chris, who wore a yellow one. Aimee put a caption saying, "Cooking class with @britimport." The username that she mentioned was Chris' Instagram account.
And to commemorate Chris' birthday in 2019, Aimee posted a picture where she wore a matching tee with Chris. She put a lovely caption for this feed, saying, "A belated, very happy birthday to this caballero and my love."
The news about them going to be married was all over the internet. However, the actress had never publicly confirmed that. Anyway, it was great that the two could maintain their romantic relationship until now.
The Relationship between Aimee Teegarden and Grey Damon
In 2014, Aimee Teegarden met Grey Damon in a Star-Crossed TV series. At that time, rumors circulated about them being a real couple. Because on the show, Emery (Aimee) and Grayson (Grey) are lovers, but then Emery starts to cheat on Grayson precisely in the 7th episode.
Aimee, who wore an orange blouse, and Grey, who opted for a navy shirt, seemed very friendly toward each other. The two once appeared in a press video back in 2013 and were having much fun. But many unexpected fans shipped them in real life.
Since the two had already met previously in Friday Night Lights, people commented on how happy they were to see that Aimee got to play a role alongside Grey again.
The source said that the two had been dating for a year since 2013. The rumor about the two being in a special relationship had circulated since then. The media said that the announcement was posted on Twitter. However, as of now, the tweet is nowhere to be found.
The rumor was impossible to believe since Aimee Teegarden was already in a relationship with Chris Skinner from 2012 until now.
What was the Relationship Between Aimee Teegarden and Matt Lanter?
Aimee's relationship with another cast member of Star-Crossed, Matt Lanter, made fans expect something more.
As in the series, Aimee Teegarden and Matt Lanter are connected because Emery is in love with Roman (Matt). The rumor began in 2014 when the two were cast in the series.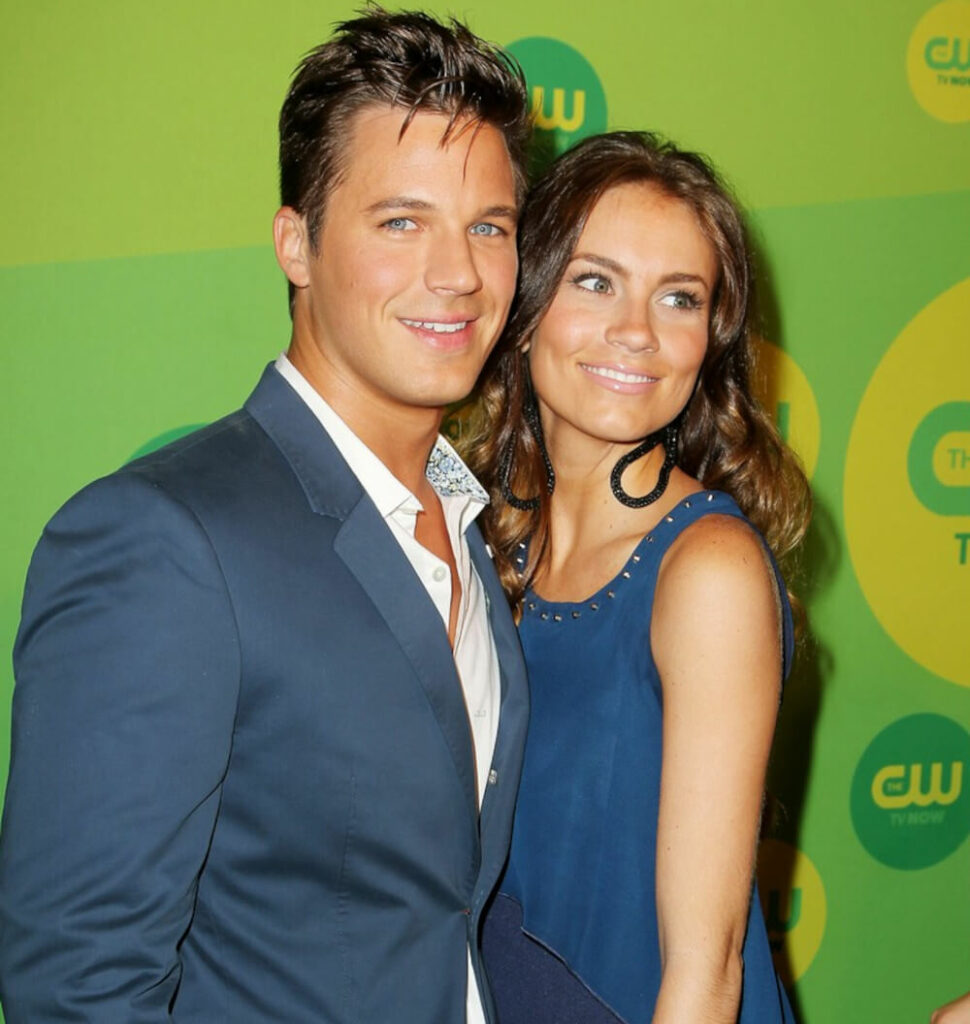 The rumor began circulating among the fans when Aimee Teegarden came to the Hollywood Awards. Aimee Teegarden responded to Hollywood Life's question with mixed feelings since Emery and Roman's relationship was quite bad initially.
She talked about some things, like how it was to kiss Matt Lanter in Star-Crossed.
Matt Lanter was seen as a professional one when it came to acting. In Aimee's eyes, Matt is a perfect, sweet, and easy actor to work with. She said the kissing scene was awful, but then she added that Matt was lovely.
If you were thinking that Matt Lanter could be possibly dating Aimee Teegarden, you were wrong. Because Matt Lanter was married to Angela Stacy in June 2014.
Who was Zach Gilford to Aimee Teegarden?
Zach Gilford had the chance to meet Aimee Teegarden in the series called Friday Night Lights (2006). The two played roles as lovebirds, and Zach once told the media that he felt sorry that he should portray a boyfriend role to Aimee Teegarden.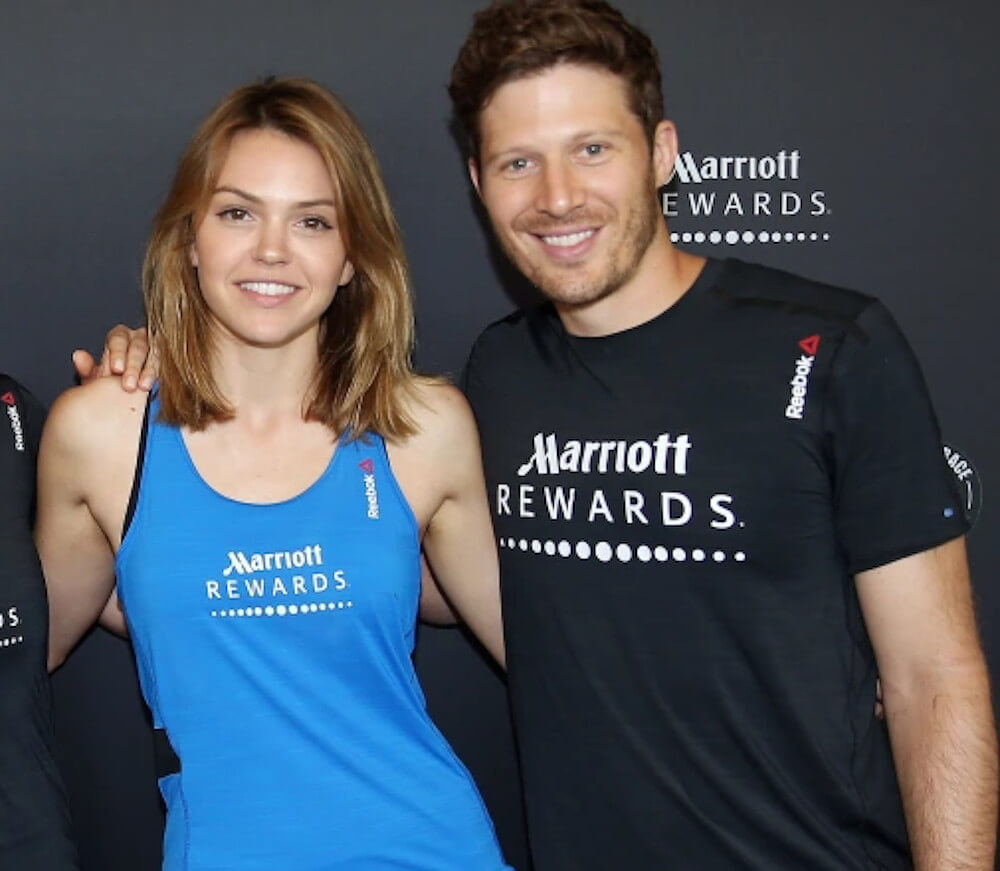 When Vanity Fair interviewed him, he revealed that the plot of a specific episode made him feel awkward. The media asked how the relationship in the show went for Zach, and he answered that he initially couldn't do it since Aimee was a lot younger than him.
He said, "I was dreading the episode when we were going to kiss. We had developed a brother-and-sister relationship, so I was very protective of Aimee. Then the script made me like, "Ew. What? I've got to kiss her?"
The relationship between the two wasn't that special, as Aimee herself said it was just a rumor. Seventeen once had the chance to interview Aimee, and they asked, "what rumors were people saying about you then and now?"
Aimee answered that question, saying that initially, someone on the internet said she had been in a relationship with Zach Gilford for two-and-a-half years. It made her quite amused at how people could make that up.
In addition to the rumor of Aimee and Zach, it was impossible that they were dating in real life since Aimee already had Chris Skinner. And Zach Gilford reportedly tied the knot with Kiele Sanchez back in 2012.