Who is Aaron Tveit Girlfriend? Is He Married?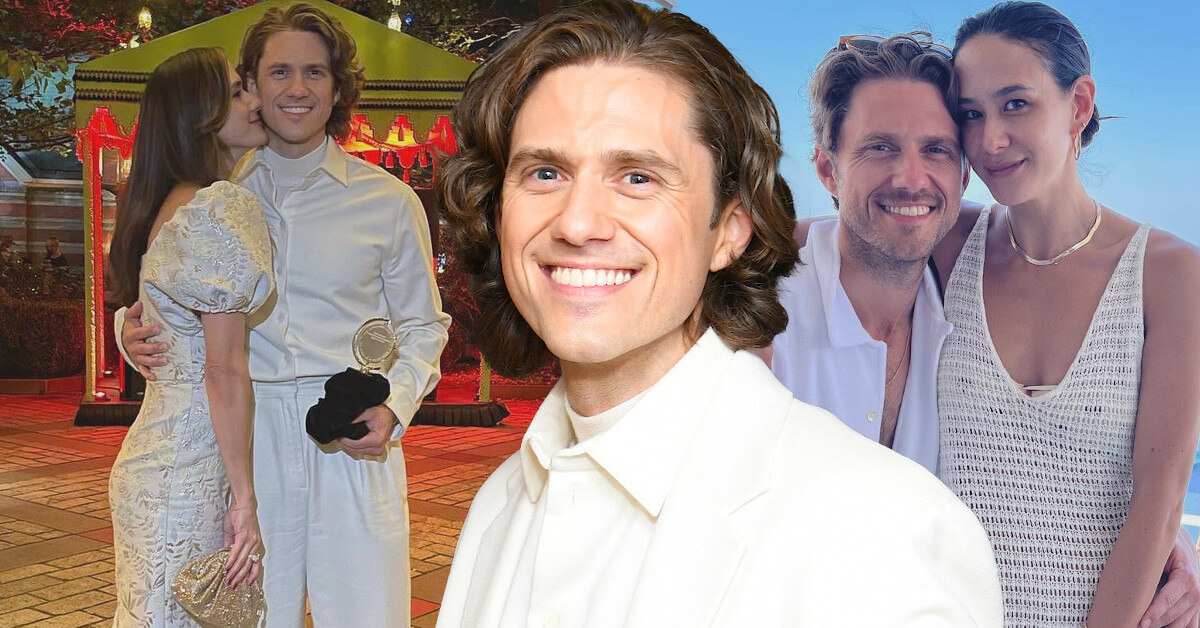 For Broadway geeks, you must've been familiar with Moulin Rouge! lead role, Aaron Tveit. That play led him to win the 2020 Tony Award for Best Actor in a Musical. Not only that, his role in Moulin Rouge! also led him to receive a Grammy Award nomination in the same year. 
Besides, we can't deny that Aaron is also known for his pretty face. It might surprise us that Aaron does not like to date around and change his girlfriends from time to time.
Aaron Tveit's name might not be associated with many juicy romantic rumors, but we're sad to announce that he's not a single man.
Meet Aaron's Five-Year Girlfriend, Ericka Hunter
He's in a happy, long-lasting relationship with his current girlfriend, Ericka Hunter. Who's this lucky woman, and how long have they been together?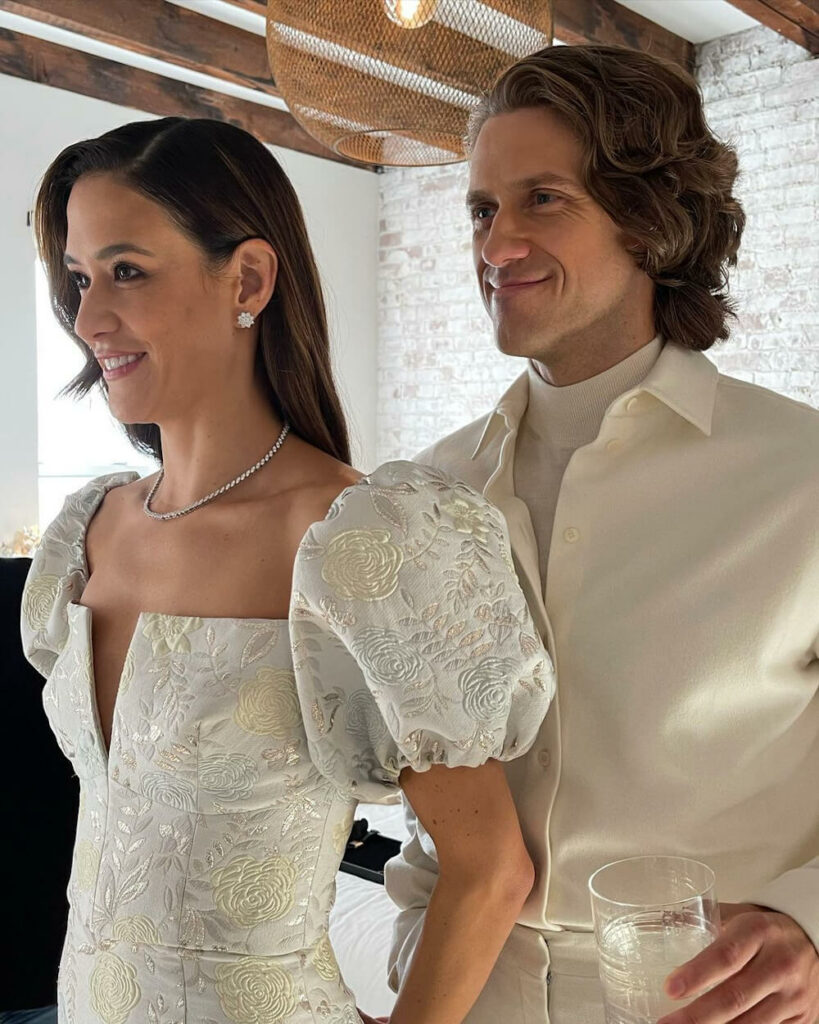 According to some sources, Ericka Hunter and Aaron Tveit have been dating since 2018, and they keep getting stronger. The two had their first encounter when they performed in a show together in 2018.
Although they started their romance long ago, the two became Instagram officials in May 2021. 
Aaron uploaded a black-and-white photo of him kissing Ericka on the cheeks. The picture alone was enough to warm your heart and put a wide smile on your face, but Aaron chose to add a caption that was even more heartwarming than the photo. 
"My favorite picture of you. My favorite smile. Happy birthday, @erickahunter. I love you!"
Of course, we cannot help but become even more obsessed with this couple!
Aaron is a pretty romantic guy when it comes to dating. In his 2016 interview with Glamor, he revealed that his ideal date was a nice, romantic dinner followed by a walk in New York. Although Aaron dated someone else when he had that interview, his romantic side stayed the same.
Aaron and Ericka showed their romantic side recently during the 2022 Tony Awards while they celebrated Aaron's big win for his work in Moulin Rouge!
Is Aaron Tveit Married?
Although Aaron and Ericka's relationship have been going on for five years, the two have never rushed their marriage. For Aaron, marriage is sacred, and he wants to ensure that he gets married only once in his lifetime. Aaron revealed this to New York Theatre Guide.
"If and when I get married, I want it to be once," Aaron stated.
He continued, "I hope to be married one day, and I hope that I'm going to meet someone that makes me feel 'that way.'"
Will Ericka be the "one" for Aaron? Only Aaron knows the answer. But, if we look at how their five-year romance keeps getting stronger, we do not doubt that she will.
Did Aaron Tveit Date Samantha Massell?
Aaron and Ericka's romance became everyone's dream, but a real love story didn't come easily – at least for Aaron.
Before Ericka entered his life, Aaron had several failed relationships. Thankfully, it didn't stop him from searching for "the one."
From 2016 to 2017, Aaron dated the Dynasty actress Samantha Massell. Their relationship was very private, and it didn't last long.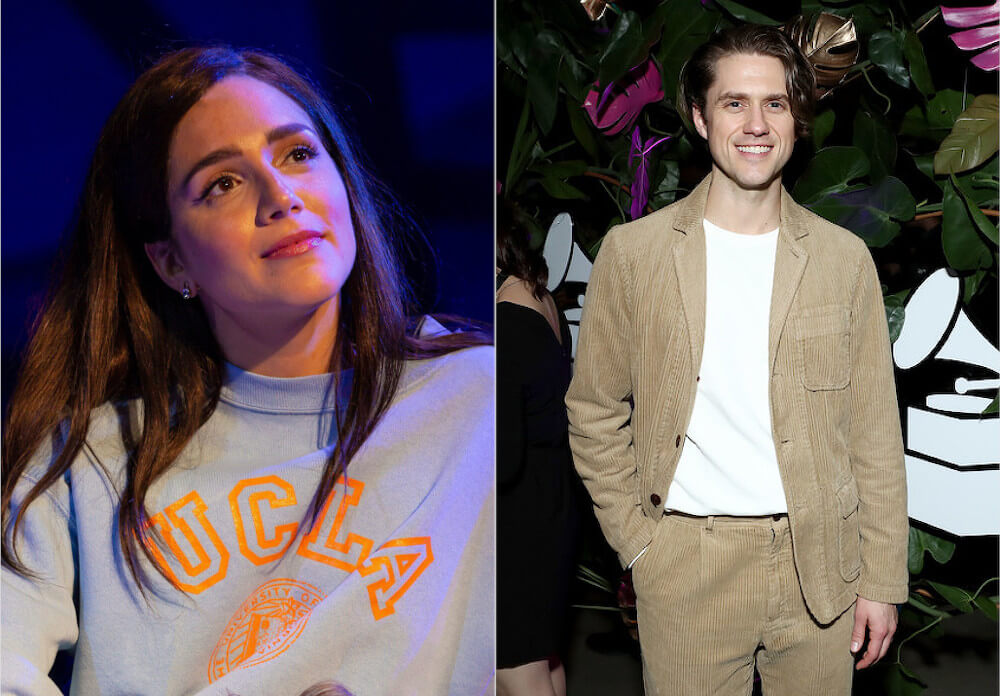 There were very few details about Samantha and Aaron's story, and little did we know he was already with Ericka. Well, we're glad that he quickly met his true soulmate.
Aaron Tveit Didn't Date Anyone Else After Splitting From Jacqui Polk
Aaron's five-year relationship with Ericka Hunter isn't his only long-lasting romance. We know that Aaron is a romantic guy who always takes his dating life seriously.
That's why we're not surprised that Aaron could maintain a serious, long-lasting relationship, unlike most famous actors in showbiz. 
From 2005 to 2008, Aaron dated another musical theater performer, Jacqui Polk. If you pay attention to the timeline, there was a huge gap between dating Jacqui Polk to his next girlfriend.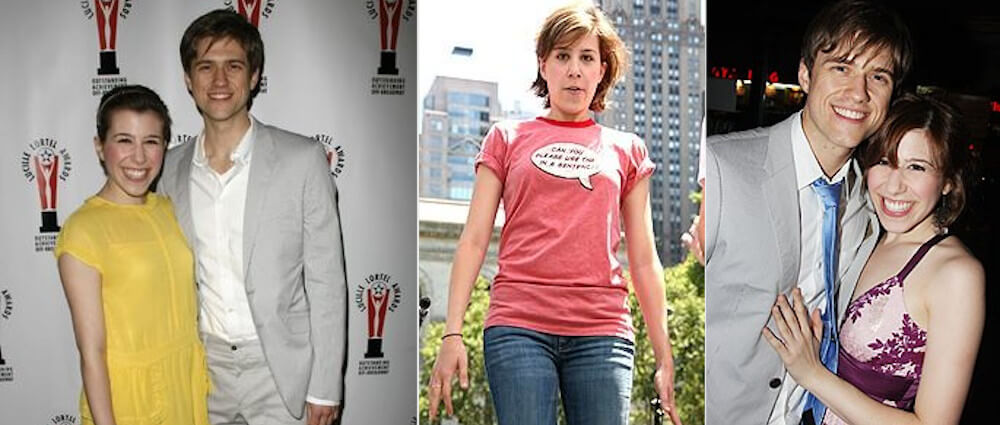 And we can't help but wonder what happened between Jacqui and Aaron. Was his relationship with her traumatized him to the point that he wanted to take a break from dating?
We don't know the answer to that question because Aaron also kept his relationship details with Jacqui Polk to himself. However, we still can find some information about them so worry not, dear readers.
The two also met at the 2005 play when they worked together in Hairspray. Aaron and Jacqui began dating in no time, and they could maintain their romance for three-years long. 
We're afraid it was the only information we could get from Aaron and Jacqui's romance. Although three years was a long-time, Aaron and Jacqui did an excellent job keeping their romance under the limelight.
After he broke up with Jacqui, the absence of his new relationship led some media to speculate that Aaron was gay. It wasn't the only reason, though. Rumor has it Darren Chris, who has worked alongside Aaron for years, used to date Aaron for years after he was no longer with Jacqui. 
But that rumor was quickly dismissed since there was no real evidence to back it up. Besides, Darren Chris wasn't his only gay partner in a movie.
Aaron also played a gay role alongside James Franco in Howl (2010), and the two shared a steamy scene. And we can't keep making rumors that Aaron was gay only from his scene in movies because, let's face it: Aaron is a pretty good actor, and that's why we love him even more. 
Did Aaron and Lauren Compton Ever Really Date?
We finally arrived at Aaron's latest list of romance. Wait, are you surprised that the list wasn't too long? Yeah, we are surprised, too.
Aaron could certainly pull any girl that she wanted. But Aaron chooses not to play around and only has a relationship with a woman that he really loves. 
Unfortunately, our final list was a rumor and wasn't an official relationship. Aaron was linked to Lauren Compton, an actress best known for her role in How to Get the Girl.
Although Aaron and Lauren were costars in 2017 Created Equal, their relationship happened way before that. No reliable source told us exactly when Lauren and Aaron were closed. One thing for sure was the two had never been in an official relationship.