Jennifer Connelly Height, Weight & Bio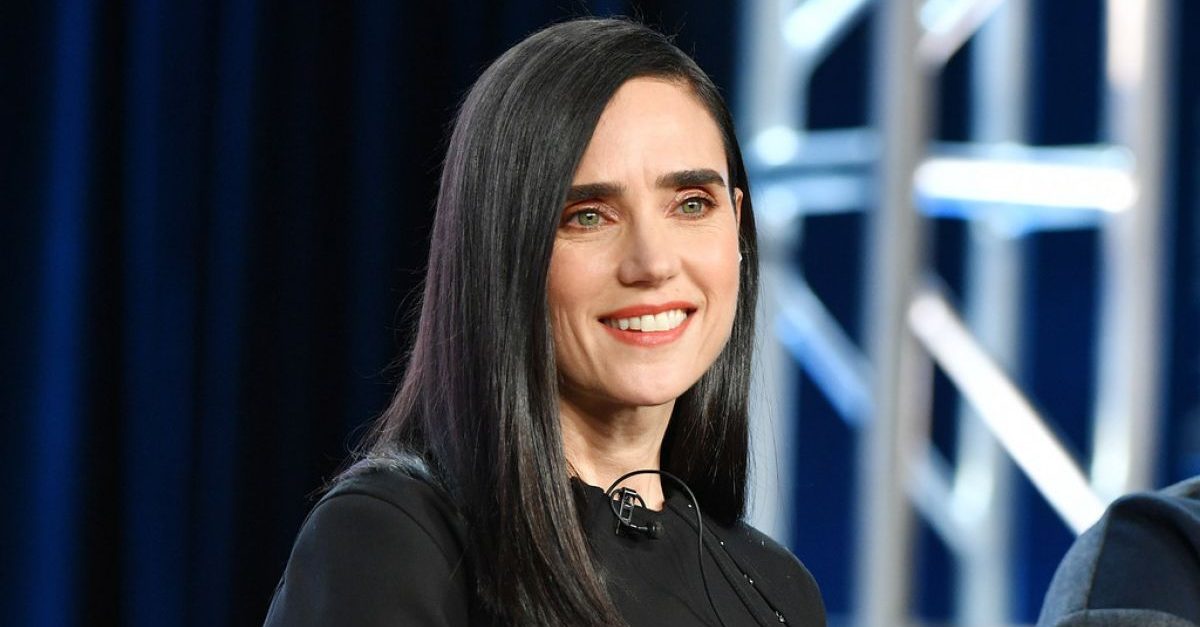 Jennifer Connelly
Quick Bio / Wiki
Net Worth: $ 20,000,000
Birthday: 12 Dec 1970
Age: 52
Country: United States
Occupation: Actress
Zodiac sign: Sagittarius
Sexual orientation: Straight
Body Measurements
Height: 5.6 ft
Weight: 115 lb
Measurements: 34-23-33 in
Hair Color: Dark Brown
Eye Color: Green
Personal Life
Birth Name: Jennifer Lynn Connelly
Nationality: American
Nickname: Jenny C
Religion: Agnostic
Ethnicity: Norwegian, Irish and Ashkenazi Jewish
Family Details
Father: Gerard Connelly (Clothing Manufacturer)
Mother: Ilene (Antiques Dealer)
Siblings: She has no siblings
Distinctive Features

Dark, thick eyebrows
Cool green eyes
Deep-sultry voice
Freckle on her upper lip
Who Is Jennifer Connelly?
Jennifer Connelly was born on 12 December 1970 in Cairo, Greene, in New York, United States. She made her film acting debut in the film Once Upon a Time in America (1984). In 2002, Connelly won an Oscar, Golden Globe, and a BAFTA Award for her supporting role as Alicia Nash in Ron Howard's 2001 biopic A Beautiful Mind.
She is also known for Playing Betty Ross in the 2003 superhero film Hulk, as Marion Silver in the 2000 psychological drama film Requiem for a Dream, Nana Kunning in the 2014 drama film Aloft, and many others.
Education
Jennifer attended Saint Ann's art school before enrolling into Yale University. She later transferred to Stanford University to study drama.
Personal life
Marital Status: She shares a healthy marital relationship with husband Paul Bettany.
Children: 3 children. Kai Dugan (born 10 July 1997), with photographer David Dugan. Stellan (born 5th August, 2003) and Agnes Lark (born 31st May, 2011) with husband Paul Bettany.
Paul Bettany

(2002-Present)

They were married on 1st Jan 2003. They have 2 children, Stellan and Agnes Lark.

Russell Crowe

(2002)

New Zealand actor Russell Crowe and Jennifer had a fling in 2002.

Josh Charles

(1999-2002)

Josh Charles and Jennifer dated from 1999 to March, 2002.

David Dugan

(1996-1997)

The duo dated from 1996 to Dec, 1997. They had a son named Kai.

Billy Crudup

(1996)

Inventing the Abbotts co-stars, Billy and Jennifer dated for a short time.

Billy Campbell

(1990-1995)

The Rocketeer co-stars Billy and Jennifer Connelly dated from 1990 to 1995.

Dweezil Zappa

(1990)

Jennifer dated rock guitarist, Dweezil Zappa in 1990.

Don Johnson

(1989)

She was rumored to have had a fling with actor Don Johnson.
Pets
Does Jennifer Connelly have a dog?
Australian shepherd dog, named, Pippy. (Dog passed away in 2019, Source).
Quotes and Sayings
"Dark Water was one of my favourite films to shoot because of Walter. I had seen the previous films he had directed, Central Station and Motorcycle Diaries, and I thought they were great. I really trusted him."

- Jennifer Connelly

"I had to stand in front of my refrigerator, which was open, dipping pretzels in cream cheese and stuffing them in my mouth. If I did that, I was good. Otherwise I was nauseous."

- Jennifer Connelly

"We're blessed to be worrying about the silly things that we worry about when people are worrying about where they are going to sleep, and what they are going to feed their kids every day."

- Jennifer Connelly

"I felt for a long time that this is what I want to do so I'm happy at this point to just take my time and work on projects that I feel strongly about, and the rest of the time just live my life."

- Jennifer Connelly

"You make mistakes as a parent. Then you wish you hadn't said that, or you wish you hadn't told them how to dress. You cringe."

- Jennifer Connelly

"If you get too attached to how you want it to come out the other side, you freeze. I try to trust that it will work out in the end."

- Jennifer Connelly

"I try to stay focused on my life and do try not to be brought into the Hollywood fantasy."

- Jennifer Connelly

"You can't predict what someone else is going to do and when someone else is going to leave."

- Jennifer Connelly

"I had enough time being single to know I have no regrets about being married!"

- Jennifer Connelly
Houses
Where does Jennifer Connelly live?
The couple currently lives in Brooklyn Heights, having earlier lived in Tribeca.
Connelly and Bettany's purchased an 1840s Greek Revival townhouse for $15.5 million, according to the Wall Street Journal.
Location: Brooklyn Heights
Price: $15.5 million
Car Collection
Range Rover
Plastic Surgeries
Did Jennifer Connelly ever get plastic surgery?
There hasn't ever been breast implant or a nose job rumor surrounding Connelly. She says "We equate beauty for women with youth, and that's sad.
It's a shame it's so hard for so many of us to appreciate the beauty of an older woman and to accept it in ourselves. I don't want to erase my history on my face."
Hobbies and Interests
Favorite Food: Pink lady apples, Sushi, Red Wine.
Favorite Book: Her favorite books are The Beauty of the Husband (Anne Carson), Ulysses (James Joyce), and Therese Raquin (Emile Zola).
She has interest in Software and mathematics
Fears and Phobias
Connelly terrified of flying
Facts & Trivia
She was vegan before her first pregnancy. She broke it after eating a turkey burger.

With A Beautiful Mind (2001) and Reservation Road (2007), has now played the wife of Russell Crowe and Joaquin Phoenix, who both appeared in Gladiator (2000) – Crowe as the hero and Joaquin Phoenix as the villain.

Jennifer has also been named as the ambassador for Save the Children fund.

She is good at Italian and French languages.

American Actress, Jennifer Connelly Height 5 ft 6 in or (167 cm tall) and Weight 52 Kg or 115 lbs.

She was encouraged by her parents to pursue a career in showbiz.

Returned to work 10 months after giving birth to her daughter Agnes to begin filming Stuck in Love. (2012).
Major Awards
Academy Awards - 2002
Best Actress in a Supporting Role
in A Beautiful Mind (2001)
Golden Globes - 2002
Best Performance by an Actress in a Supporting Role in a Motion Picture
in A Beautiful Mind (2001)
BAFTA Awards - 2002
Best Performance by an Actress in a Supporting Role
in A Beautiful Mind (2001)
Screen Actors Guild Awards (Nominee) - 2002
Outstanding Performance by a Female Actor in a Leading Role
in A Beautiful Mind (2001)
Screen Actors Guild Awards (Nominee) - 2002
Outstanding Performance by the Cast of a Theatrical Motion Picture
in A Beautiful Mind (2001)
Saturn Award (Nominee) - 2004
Best Actress
in Hulk (2003)
Saturn Award (Nominee) - 1992
Best Supporting Actress
in The Rocketeer (1991)
Net Worth & Social Media