Elizabeth Debicki Bio, Height & Weight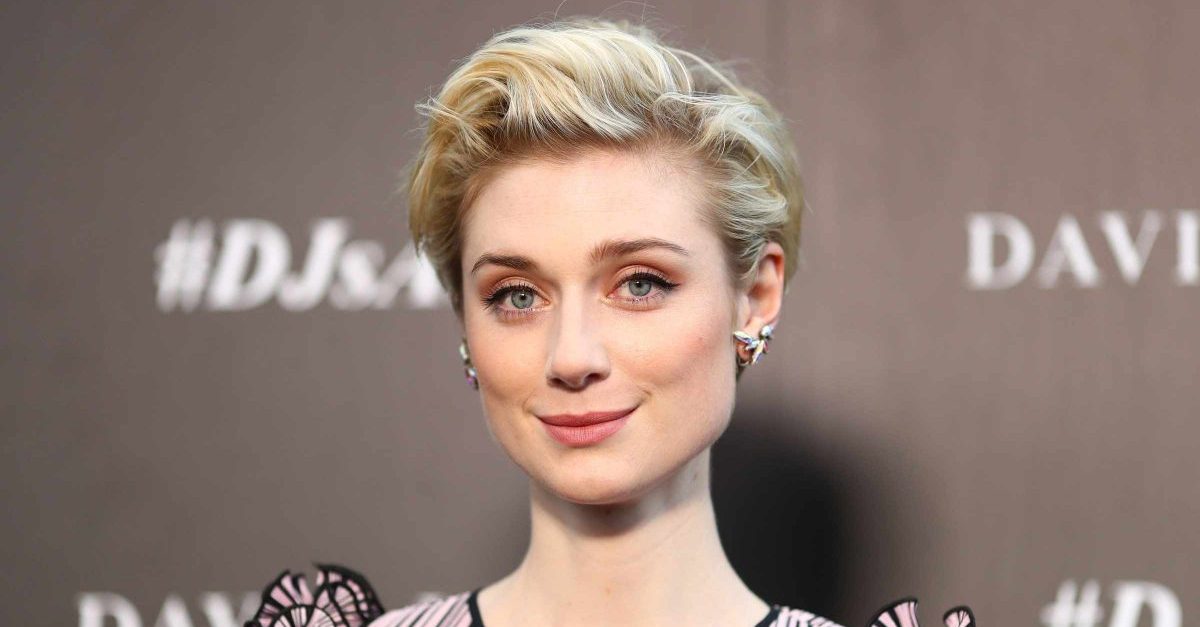 Elizabeth Debicki
Quick Bio / Wiki
Net Worth: $ 2,000,000
Birthday: 24 Aug 1990
Age: 32
Country: France
Occupation: Actress
Zodiac sign: Virgo
Sexual orientation: Straight
Body Measurements
Height: 6.2 ft
Weight: 145 lb
Measurements: 37-27-36 in
Hair Color: Blonde
Eye Color: Blue
Personal Life
Birth Name: Elizabeth DebickiElizabeth Debicki   Separate with commas or the Enter key.
Nationality: French and Australian
Nickname: Liz
Religion: Unknown
Ethnicity: She has Australian, Polish and Irish ancestry
Family Details
Father: Unknown, professional ballet dancer
Mother: Unknown, professional ballet dancer
Siblings: She has a younger brother and a sister
Distinctive Features

Tall height
Short hair
Blonde hair and blue eyes
Who is Elizabeth Debicki?
Elizabeth Debicki was born on 24 Aug 1990, in Paris, to a Polish father and an Australian mother of Irish descent. When she was five, the family moved to Melbourne, Australia. After making her feature film debut in A Few Best Men (2011), she appeared in the 2013 film The Great Gatsby, for which she won the AACTA Awards for Best Actress in a Supporting Role.
She is also known for appearing in a prominent role as Alica in Widows, Caroline MacKenzie in Everest and Ayesha in Marvel's Guardians of the Galaxy Vol. 2.
Personal life
Marital Status: Unmarried.
Children: She has no children.
Quotes
"Every time I see a good play or watch a good movie, I have the same feeling I had as a child of wanting to be that person on stage or wanting to run through the forest with a big dress on."

- Elizabeth Debicki

"People ask me what it's like to be tall, and I don't know what to say because I don't know any different. I grew up in a very tall house, so I wasn't an anomaly there."

- Elizabeth Debicki

"I don't have a story about an epiphany in which I suddenly realised I wanted to be an actor. It was much more a case of the idea dawning on me gradually."

- Elizabeth Debicki

"Often, female characters are quite one dimensional, especially in a two hour film; television gives characters room to breathe and develop."

- Elizabeth Debicki

"I guess the bigger you dream, the further you have to fall if you don't get it, so it can be a bit of a scary thing to be that ambitious."

- Elizabeth Debicki

"Kissing in films, it's just another thing you have to do. It kind of becomes as technical as how to open a door, really."

- Elizabeth Debicki

"When I went to the Victorian College of the Arts in Melbourne to study drama, I felt I'd finally found my place in life."

- Elizabeth Debicki

"It's tricky territory, height and co-stars. The only thing I can say is that it's never been an issue in my life."

- Elizabeth Debicki

"As a child, I got bored with my surroundings, so I would be another person for a little while."

- Elizabeth Debicki
Hobbies and Interests
Favorite TV Show: House of Cards.

Fears and Phobias
She has a fear of heights, which made filming for the biographical movie, Everest

She constantly fears her career has ended
Facts & Trivia
Her parents were both ballet dancers.

The actress Cate Blanchett is her role model.

The actress is quite tall. Elizabeth Debicki height is 6 Feet 2 Inches (188 centimeters tall).

When she completed her high school education, she was offered a position in a law college.
Major Awards

Australian Academy of Cinema and Television Arts - 2016
Best Lead Actress in a Television Drama
in The Kettering Incident (2016)

Australian Academy of Cinema and Television Arts - 2014
Best Supporting Actress
in The Great Gatsby (2013)
Net Worth & Social Media
The actress refrains herself from using social media.
Net Worth


$ 2,000,000
SocialWorth:

NONE

Instagram

NONE

Facebook

NONE

Twitter

NONE